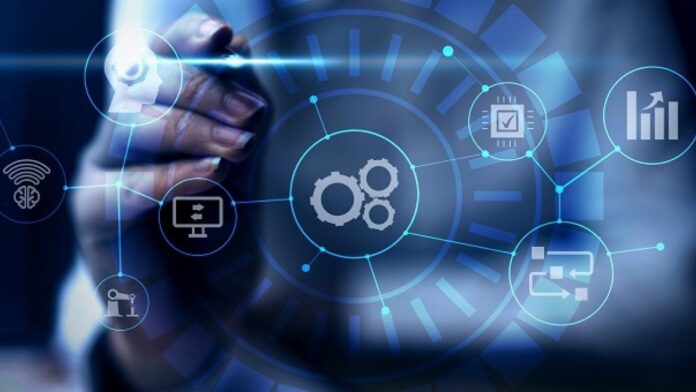 Building good customer satisfaction for an Internet Service Provider (ISP) depends on several factors that make the overall customer experience. The following are some essential elements that create customer satisfaction for an ISP:
What creates good customer satisfaction for an ISP?
Before we dive into our top ISPs, let's take a look at what makes a maximum satisfaction ISP:
1. Excellent Customer Support: 
Friendly, knowledgeable, and responsive customer support is crucial. When users encounter technical issues or have questions, prompt and effective assistance can significantly improve their overall customer satisfaction.
2. Fast and Consistent Speeds: 
ISPs that deliver fast and consistent internet speeds are more likely to satisfy their customers. Users appreciate a connection that meets their bandwidth needs, whether for streaming, gaming, or remote work.
3. Reliability: 
Providing a reliable internet connection with minimal downtime is crucial for customer satisfaction. Users expect their internet to work consistently, allowing them to do whatever they want online without any interruptions.
4. Transparent Pricing: 
We all prefer clear and transparent pricing with no hidden fees or surprise charges! A straightforward billing process helps create trust and reduces customer frustration.
5. Flexibility in Plans and Contracts: 
ISPs that offer a range of plans and contract options – including contract-free plans and NBN plans – provide customers with more choices to meet their personal needs and preferences. Saying that ISPs shouldn't overwhelm their customers with choices!
6. Communication: 
Whether by text or email, ISPs communicating proactively with their customers about service updates, maintenance, or potential network disruption issues show exemplary commitment to keeping their customers informed, which customers appreciate.
7. Data Security and Privacy: 
Prioritising data security and privacy instil confidence in customers. ISPs taking measures to protect user data and offer secure internet connections significantly contribute to their customer satisfaction.
8. Service Upgrades and Improvements: 
Continuously upgrading broadband infrastructure to offer better speeds and improved technology shows a dedication to meeting customers' evolving needs.
9. User-Friendly: 
A user-friendly customer portal or mobile app that allows customers to manage their accounts, check data usage, and troubleshoot common issues boosts the overall customer experience.
10. Responsiveness to Feedback: 
ISPs who actively listen to customer feedback and use it to improve their services demonstrate their commitment to enhancing the customer experience.
11. Fair Data Usage Policies: 
ISPs with honest and transparent data usage policies, especially for plans with data caps or a lot of data, help customers understand their usage and avoid unexpected charges.
12. Additional Services: 
Offering valuable services like security software, Wi-Fi hotspots, or TV streaming options can sweeten the overall customer experience and differentiate an ISP from competitors.
Which ISPs are our top 5?
5. iiNet
If you like to stream, iiNet is the ISP for you. It allows you to bundle streaming services with your internet. iiNet's limitless data plan gives you access to a Fetch TV set-top box to stream as much content as you like with its fast broadband.
iiNet also offers Naked DSL, where you can get DSL internet without paying extra for telephone line rental.
Though reviews are mixed for iiNet's service, the customer support team reportedly gets back to you fast, providing plenty of support as you first set up your package. They're just a call away.
4. TPG
TPG is an ISP with customers reasonably satisfied. Aussie ISP is relatively inexpensive regarding NBN bundles. With a reputation as Australia's "cheap ISP", TPG has more than two million customers across their service plans. No frills and low prices – what would you want? 
And did you know that TPG is as fast as it is affordable? TPG's 2020 speed tests showed that the business was 86% faster than its maximum advertised download speed! TPG really give its competitors a run for their money! It's no wonder why customers are so satisfied with this ISP.
3. Telstra
Telstra is one of Australia's oldest, earliest telecom companies. Telstra will be able to offer whatever internet connectivity technology you need. No matter where you are in Australia, Telstra has a range of internet connectivity options for you. They've got NBN, 5G, and even mobile broadband plans.
With Telstra's customer service just a message or phone call away – including through their app, in-store, and multilingual customer support, it's not hard to see why Telstra has a user satisfaction score of 75%. As such a large company, Telstra is renowned for having plenty to offer. But until recently, this wide variety presented a vast labyrinth to their customers. However, a couple of years ago, Telstra simplified its range, creating a smaller selection that is now much simpler for customers to navigate. So, if you're looking for a straightforward ISP who works hard at customer satisfaction, why not go with Telstra? 
2. Optus 
A giant among Australian ISPs, Optus is another provider with high customer satisfaction. Customers have the option to interact with Optus through the My Optus app, by visiting an in-person team in an Optus store, by calling an Optus expert, or by messaging 24/7. Optus is working hard at customer satisfaction, which is why they have set up their Community of Experts. You know how you ring some customer services companies and spend all day on hold, being bounced around from one person to another? This is precisely what Optus aims to address. Or, if you prefer to 'self-serve', why not try Optus' new Assistant chatbot? Over 80% of Optus customers choose these simple, straightforward, digital self-service options. Optus has been working hard at upgrading its customer service with new data, analytics, artificial intelligence and automation technology.
1. Aussie Broadband
But the number 1 ISP for customer satisfaction has to be Aussie Broadband. If Aussie Broadband's Fast Aussie Fibre package with symmetrical speeds doesn't hook you in, perhaps their 99.95% guaranteed uptime SLA, zero set-up fee with 36-month contracts, or all-Australian customer support with brilliant communication clarity will. 
Aussie Broadband's plans start at $300 for 250/250 speeds, up to $5000 monthly for 10Gbps symmetric.