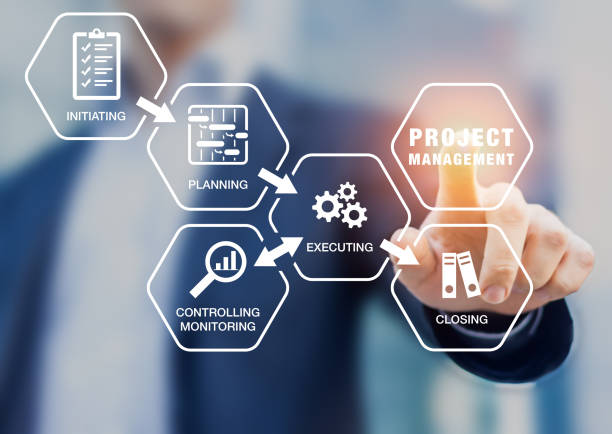 Agile Project Management Certifications have seen a soaring demand in the last decade. With the agile adoption rate increasing from 37% in 2020 to 86% in 2021, the demand for agile certified professionals increased considerably.
If you're an IT professional who is looking for career advancement, here are 5 Agile Project Management Certifications to pursue in 2022.
Before we get the central topic, let's learn the basics of Agile Project Management.
What is Agile Project Management?
Agile project management is a system based on iterations that divides a project into tiny cycles called Sprints that run between one and four weeks. Every sprint's goal is to provide business value and ongoing development.
7 Leading Agile Project Management Certifications for 2022
Check out the leading Agile Project Management Certifications for 2022. Most of them are old ones which you'd be familiar with.
Let's start!
1.  Scrum.org
Scrum.org is one of the oldest Agile certifying bodies. Referred to as the home of Scrum, it is spearheading the evolution of Scrum by providing all resources and tools to Scrum practitioners to deliver value through Scrum.
Scrum.org provides two certifications that have been popular since its inception.
Professional Scrum Master for aspiring Scrum Masters and others who want to learn Scrum
Professional Scrum Product Owner for those who are keen on pursuing a career as a Product
These Scrum and agile certifications are the gold standard for Agile and Scrum knowledge. To get certified, you need not attend the certification training but have pass the certification exam.
2.  Scrum Alliance
Scrum Alliance is the only non-profit agile certifying body that is actively involved in imparting Scrum knowledge. It has served 1, 082, 451 certificates till date.
Here are the three most widely popular certifications it offers-
Certified Scrum Master
Certified Scrum Product Owner
Certified Scrum Developer
While CSM and CSPO have two day certification training, Certified Scrum Developer is a 5-day training certification course.
3.  Scaled Agile Framework
Scaled Agile Framework (SAFe) is a the leading framework and certifying body for business agility.
SAFe is a set of tested, integrated concepts, methods, and capabilities for achieving business agility via the use of Lean, Agile, Systems Thinking, and DevOps. SAFe promotes large-scale team alignment, transparency, cooperation, and product delivery. SAFe is built on four sets of knowledge: agile software development, lean product development, and lean project management.
 Leading SAFe Agilist Certification Training is beginner certification for everyone who wants to pursue a career in SAFe.
Project Management Institute
Project Management Institute(PMI) is a non-profit organization founded in 1969. Since its inception, it has provided value to 2.9 million professionals every year all over the world through advocacy, collaboration, education, and research.
Here are the industry recognized certifications offered by PMI-
PMI Agile Certified Practitioner (PMI-ACP)
This certification is a testament to your knowledge of agile principles and your experience with agile techniques.
It includes subsets of agile such Scrumban, Kanban, Extreme Programming(XP), and Test-Driven Development (TDD).
5.  ICAgile
ICAgile is agile certifying body known for its business agility certification programs.
They offer a variety of certifications, of which three are the most popular-
Agile Team Coaching (ICP-ACC)
Agility in the Enterprise (ICP-ENT)
Enterprise Agile Coaching (ICP-CAT)
Why Choose Agilemania as your Training Partner
Agilemania as a platform grew out of the original members' enthusiasm for agile and their commitment to customer satisfaction. Agilemania's coaches have extensive experience leading Agile transformations in industries such as Banking & Insurance, Telecom,
Manufacturing, Retail, Electricals, FMCG, Oil & Gas, Auditing, and others. Agilemania has established itself as a trusted brand for agile coaching and consulting in South and Southeast Asia over the years.
We provide customized solutions for special problems. We believe every industry and company is unique, and hence there's no one-size-fits-all solution.
All members of Agilemania are lifelong practitioners, and their expertise is derived from long hours of consulting experience. The empowering hours of working with individuals and organizations willing to be part of the grind results in marvelous transformation.
The time and investment to formally train in coaching, mentoring, and leadership models set us apart.
Agile Manifesto is the base, and as it reads, we believe in doing and helping others learn to do it.
Since its inception, Agilemania has come a long way by becoming the trusted partner for 100s of organizations and 1000s of individuals.
Another feather in the cap is the 4.9 Trustpilot training for Agilemania and the coaches.