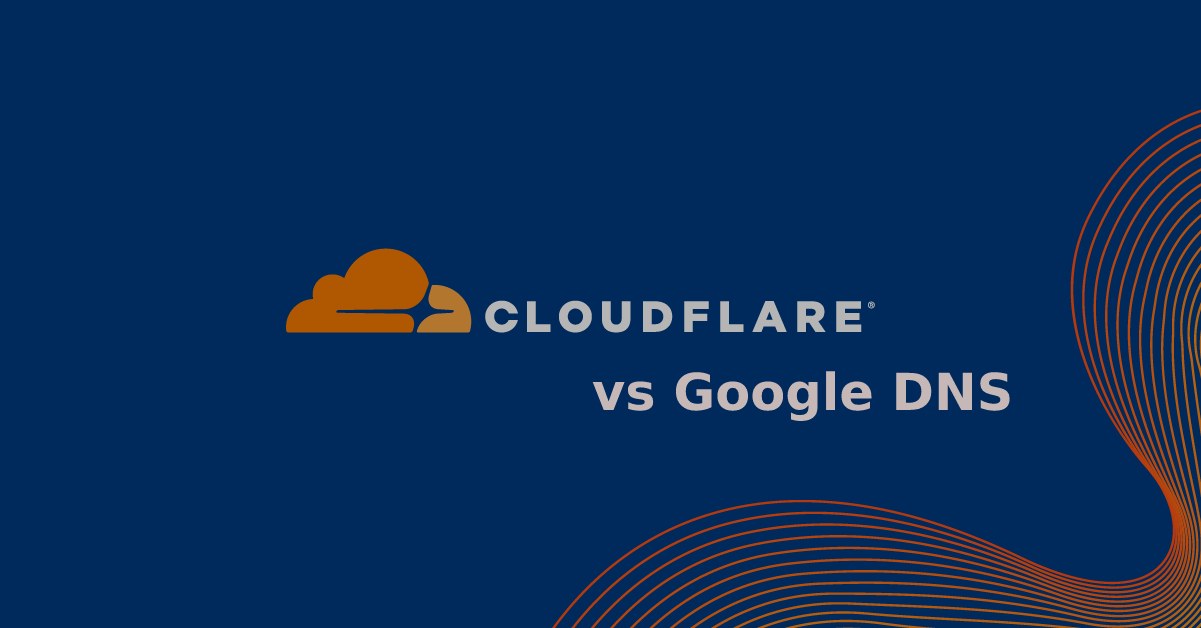 Cloudflare vs Google DNS Which is best? When it comes to choosing a DNS provider your privacy, information security, internet speed matter a lot and are considered at first. So in this conversation, we are going to inform you which DNS provider is suitable for us and how DNS providers help us to access internet activities.
What Is Cloudflare?
Cloudflare is the global network built for the cloud to make your connection to the internet securely, privately. Cloudflare is the fastest and most reliable global network. It secures your website API and internet applications. It protects, cooperates with networks, employees, and devices. Cloudflare ensures your safety and accelerates your websites, apps, and team.
What Is Google DNS?
Google Public DNS is a domain name system that provides basic services of internet to users around the world. It works as a recursive name server. By using this you can speed up your browsing experience and you can also improve your security. If you are using it so you can get the result you want with absolutely no redirection.
Difference Between Cloudflare And Google DNS
The major difference is between of both which google shares user data with its partner whereas Cloudflare doesn't share users' data with any company.
Cloudflare provides rapid speed around the planet but if have a look at google DNS speed so we can say that Google DNS is a little bit slower than Cloudflare.
The next difference between Cloudflare and google DNS is that Cloudflare provides services stations in almost every country of the world but on the other side google DNS operates through centralized servers.
Cloudflare is also prominent thus Most of the companies prefer Cloudflare in comparison to google DNS.
On the basis of privacy protocol, Cloudflare can be better than google DNS.
There are some features that are totally different from each other like Cloudflare offers easy setup protocols and CDN while google DNS makes it easy and reliable.
Comparison Between Cloudflare Or Google DNS
| | | |
| --- | --- | --- |
| Comparability | CLOUDFLARE | GOOGLE DNS |
| Privacy protocol | Great privacy setting that protects users data | Google DNS share users data with its partner like ADwards and Double Click |
| Speed | Fastest DNS provider | Slower than Cloudflare |
| Popularity | Well known worldwide | Second most popular in the world after Cloudflare |
| Features | CDN, DDoS Protection, web application firewall along with an easy setup protocol | Customizable, Easy services |
| Services stations | Almost in every country | Operates through centralized servers |
| Companies using each | State exchange of the popular companies, Udemy, Lyft are used by CLOUDFLARE | FOODit and SUNsed are the major companies used by google DNS. |
Cloudflare Or Google DNS Which One  Provider Is Best ?
As we had a look at both DNS providers and on the basis of our comparison we can say that Cloudflare is preferable to google DNS. Cloudflare has amazing features like CDN, DDoS protection, web application firewall along with easy setup protocol available service stations almost in every country of the world.
Is There A Better DNS Than Google?
When we talk about the DNS provider than it is easy to see that Cloudflare is a better network than google DNS because google DNS shares users' data with some companies, and Cloudflare gives a faster speed than google DNS and provides easy setup security protocol.
Which DNS Is Best In India?
By the way, OPEN DNS is the more reliable, fastest network in India. This DNS provider is serving millions of users throughout the earth. So it is highly recommended that you should take the benefit of OPEN DNS in India for accessing high speed, more protection while acquiring internet activities.
Conclusion
I think the query we took at the beginning of this article Cloudflare vs Google DNS must be cleared completely now. Our team analyzed and compared both DNS providers and in the end we found that Cloudflare is better than google DNS because it provides a secure network and high speed for accessing all the internet services and also does not share users data, information, personal belonging with any partner or any company so, therefore, we can say that in the comparison of DNS provider Cloudlake is better than Google DNS.
Common frequently asked questions by users
Is Cloudflare or google DNS better for gaming?
The latest version of Cloudflare is the best option for gaming because it gives the fastest speed in any corner of the world.
Is Cloudflare is free?
Cloudflare is completely free. It offers free DNA services to its users in its various plans.
Can I trust Cloudflare DNS?
Yes, it is totally safe as other DNS providers. So you can trust Cloudflare DNS without any risk.
Is Cloudflare DNS a VPN?
No Cloudflare is not a VPN but you can say Cloudflare gives a few features of a VPN such as high speed, privacy security, data protection, etc.
How powerful is Cloudflare?
It serves 28 million HTTP requests per second on average. This DNS provider gives you the overall best services and most users are grateful to Cloudflare.