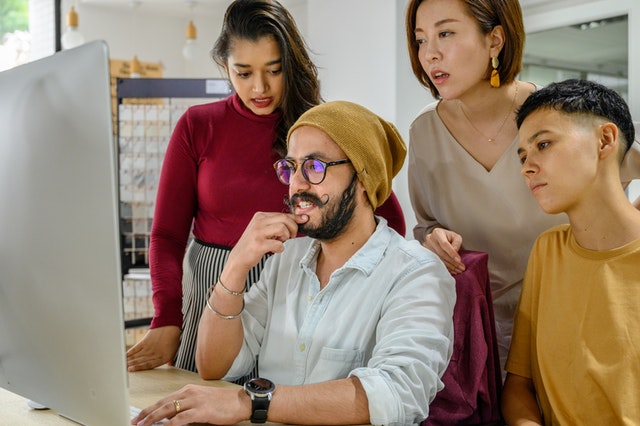 Small businesses often have to wear many hats, but plenty of apps and tools are out there to help them streamline their operations. Technology has come a long way in recent years, and there are excellent tools available to help small businesses save time and money. As a result, businesses have improved production, communication, and customer relations. Here are seven of the best apps and tools to help streamline your small business:
1. QuickBooks
QuickBooks is a fantastic app for small businesses that need help with bookkeeping and accounting. It's an easy way to track income and expenses, create invoices and estimates, and manage your business finances. QuickBooks is available for both desktop and mobile, so you can stay on top of your finances no matter where you are. The beauty is that QuickBooks can save time on voluminous bookkeeping, which means you can focus on other aspects of your business.
2. Basecamp
It's a great project management tool for small businesses, which helps you keep track of projects, deadlines, and to-do lists. Basecamp also allows you to communicate with your team and clients. However, ensure the employees have the proper training to use Basecamp before signing up for the service, as it can be overwhelming and complicated to use.
You can also seek help from experts such as who can support you on how to start a small business. They could help create a business plan, register the business, tax issues, and identify financial sources, among other professional advice. Working with such experts could boost your small business significantly.
3. Dropbox
Dropbox is a cloud storage service that allows you to store files online. It's useful for small businesses because it will enable you to access your files anywhere. You can also share files with one click. Sharing files and working on them together is a massive part of running a small business. Dropbox makes it easy to do this with its simple interface and wide range of features.
4. Google Apps
Google Apps is a suite of productivity tools that includes Gmail, Drive, Docs, Sheets, and Slides. One of the significant benefits of using Google Apps is that it integrates with many other business tools, making it easy to keep all your information in one place. Additionally, the tools are easy to use and can help save you time on tasks like scheduling appointments and creating documents. The suite's compatibility with Android and iOS devices also makes it a good choice for small businesses that need to stay connected while on the go.
5. Evernote
Evernote is a powerful note-taking app that helps you keep track of your ideas, to-do lists, and more. You can use it to organize your thoughts, track your progress on projects, and even share notes with others. Evernote is available on all major platforms, including iOS, Android, Windows, and Mac.
Businesses operate through meetings and events, and there are always new things to discuss and old problems to revisit. Meeting notes tend to be lengthy and hard to read through, so having an app that can help you organize and store them is helpful. Evernote is an excellent option for this, as it allows you to create notes, store them in folders, and share them with others.
6. Connecteam
The app helps small businesses manage their teams more effectively by providing a platform for communication, task management, training, and other tasks. Connecteam is especially useful for businesses with remote or distributed teams, as it helps to keep everyone on the same page and makes it easy to track progress and performance. Currently, most businesses have embraced remote working to reduce costs. Therefore, Connecteam is an essential tool for such businesses to manage their geographically dispersed workers.
7. SocialBee
The social media management tool helps small businesses measure and manage their social media activity. The app provides users with insights into their social media performance, allows them to schedule and publish content, and track engagement. SocialBee is a valuable tool for businesses that want to get the most out of their social media efforts. Most businesses leverage social media marketing to reach new audiences, and the platform can help nurture leads and close sales.
Closing Thoughts
The above apps and tools are some of the best ways to help streamline and build your small business. They can save you time and money and help you stay organized and efficient. Choose the best for you and your business and implement them into your workflow. Besides, technology is dynamic, so you must ensure your business remains updated.