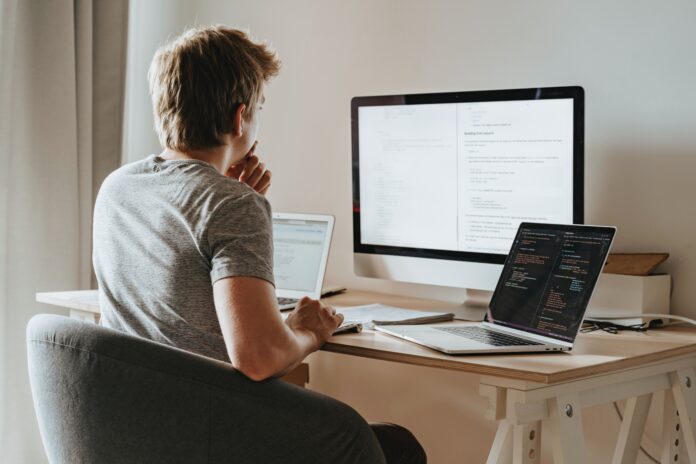 It's time to automate your business. You're probably thinking, "But what about the human element?" Don't fret. Your company is unique, and you want to keep it that way.  If you want to automate your business, then you can connect with the best platform like approval workflow which can help to create interactive workflows without sacrificing the human touch. Here's how:
Set up an Automated Email System
An automated email system can give your customers a tailored experience based on data about their past behaviors. You can use it to send emails without human intervention and save time for more critical tasks.
To begin automating your emails, think about what you want to automate. For example, you could automatically send welcome emails to customers who sign up for your newsletter or buy your product. You could also automate emails that remind people when they leave their shopping carts.
By automating these emails, you'll have more time to focus on other tasks. The most crucial email automation workflow is the welcome series. Prospects want to know that they've made a good decision, which can help you create a customer for life.
Automation can also save you time because you can focus on other aspects of your business instead of constantly proofreading emails. So, why not set up an automated email system? And, here's a bonus: it's free!
Create a Dashboard
A dashboard helps you track business metrics and convey information in an easily digestible format. Its design and content depend on the data sources you are using. They can be static or dynamic and shared with others with editing access.
You can use different charts, such as pivot tables and dynamic charts, Excel gauge widgets, and other non-charting objects. You can also create sub-dashboards to highlight specific data points and group similar data.
Insert an entire row and merge cells in the first empty row to add a title. You can also add interactivity to your dashboard by clicking the buttons on the top of the dashboard.
This action saves your business money and headaches. Besides, it can help you analyze data and automate your workflow by making it more accessible.
Use Software to Automate Repetitive Tasks
Streamlining business processes can create a significant amount of time savings. Typical work days involve updating projects, processing data, and moving information from tool to tool. Even simple tasks take up time during the day but can add up to hours each week.
Employees can experience stress as they spend time on non-essential tasks. According to the McKinsey Global Institute, 54% of employees report that automating these tasks saves them at least 20 hours a week.
Automation also makes it easier for employees to perform their jobs. Once employees are familiar with a particular process, they are more likely to complete tasks on time and without errors. Automation also allows businesses to schedule tasks and reduces the number of time employees spend on each task.
This means employees will have more time to spend on more creative work, ultimately leading to better productivity and higher profitability. If you're looking for ways to streamline your business processes, try using software to automate repetitive tasks.
Create Systems That Help You Prioritize Tasks
Prioritizing tasks will help you avoid burnout, a common issue for people who are constantly overloaded with work. In addition to causing a severe case of burnout, this will also affect your health and relationships. By establishing a priority system, you will find more time to spend on other things.
Formsflow.ai is an open source framework that integrates intelligent forms, decision-making workflows, and powerful analytics. It's a platform that helps you automate your customer service and boost your business' performance. The platform leverages artificial intelligence to make it easier for businesses to perform customer onboarding, manage support tickets, and respond to queries.
The company's goal is to help businesses scale their operations by eliminating the need for manual work to focus on what they do best: running their business. The best part is that it's free.
Consider Hiring a Professional Programmer
This can save you energy and time. By hiring a professional programmer, you'll have someone whose expertise is in this area and someone who has the tools to make these changes happen.
When hiring a professional programmer to automate your business's workflow, remember to include a point person. This person should have appropriate access to your business, insight, and decision-making authority.