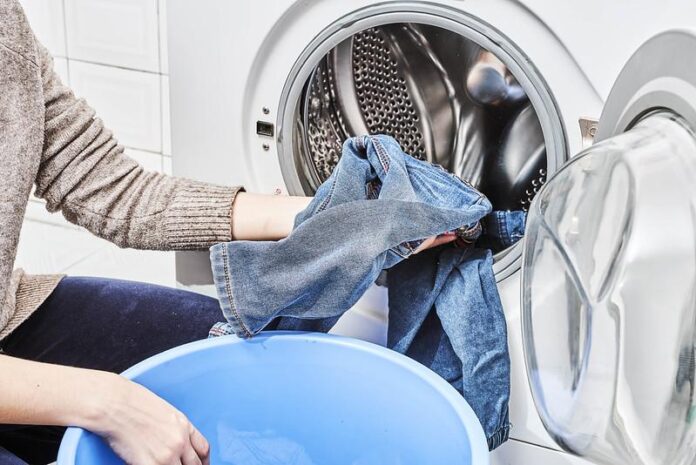 When it comes to laundry machines, Speed Queen is the name you can trust. Even though their washing machines are among of the finest in the business, do you know anything about their dryers? If you're interested in learning more about the advantages of a Speed Queen laundry machine, continue reading.
Speed Queen commercial washers are well-known for their dependability and longevity, making them an excellent choice for laundromat owners. However, even if they are manufactured by the same manufacturer, all machines are not created equal. The Speed Queen industrial dryer may have you wondering whether it's made of the same stuff as the company's well-known washing machine. The good news is that the Speed Queen industrial dryer has the same stellar reputation as the company's washing machines. The advantages of using a Speed Queen industrial dryer are laid forth in the following paragraphs.
Speed Queen Laundry Are Built to Last
"The Internet's Favorite Washer" is a well-known nickname for Speed Queen's washing machines. While their washers live up to their reputation, you should also be aware that their dryers are just as well-made. Repairs are infrequent and easy since Speed Queen dryers have fewer moving components than comparable brands. Other brands' dryers use fewer lasting materials like plastic and other synthetics, while Speed Queen models are built to last a lifetime out of stainless steel. To top it all off, Speed Queen's revolutionary Axial Airflow technology expedites drying time and reduces drying costs for your clients. Everyone benefits from this arrangement!
Speed Queen is Name of Trust
Why do so many speed queen laundroma use Speed Queen machine? With that said, Speed Queen is a name you can rely on as technology advances and becomes flimsier, Speed Queen stands apart. Their machines are still built in the United States of America exclusively of metal components. A minimum of 10,400 loads of laundry are tested and integrated into every Speed Queen commercial machine.
Speed Queen Laundry Can Give You Customer Insights
There are several advantages to being a member of the Speed Queen family, including their dryers, which are excellent in and of themselves. When you utilize Speed Queen dryers, the Speed Queen Customer Insight program keeps track of things like energy use at your laundromat, so you can keep an eye on that, too. In addition to saving, your money and time, the software from Speed Queen may help you better forecast your business's energy use and better plan your budget.
It's also possible to offer consumers incentives like credit card payments and laundry reminders using Speed Queen's management software. Having a technology advantage is important in today's market since clients will pick where to wash their laundry differently. Decide on a dryer that has this benefit in mind. If you want to provide your customers a consistent and courteous experience backed by technology, you might consider purchasing Speed Queen washing and drying machines.