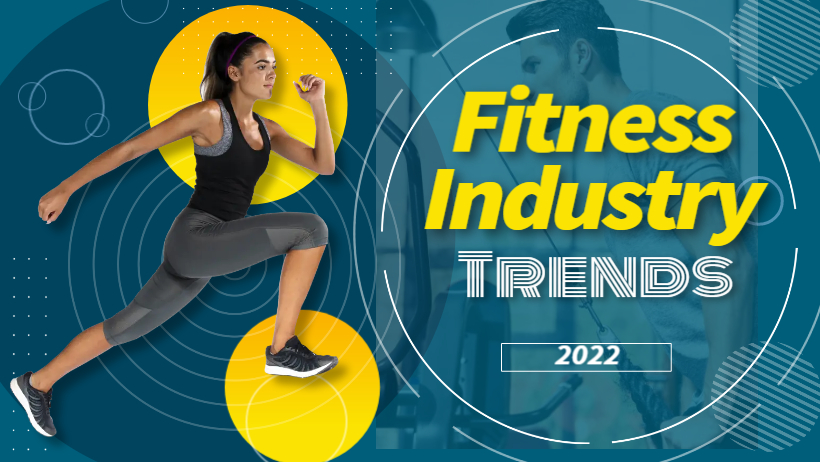 The pandemic was a catalyst for forming new habits. People became more health-conscious and started to work out from the comfort of their homes under the expert guidance of instructors available on fitness apps. Virtual classes and a focus on mental health have definitely helped people in coping with the lockdown restrictions.
During the Coronavirus pandemic, people learned that they could work out at home, and there were several apps available to guide them. When restrictions would be fully uplifted, gyms and fitness clubs would find it hard to lure customers. Deloitte estimates that fitness clubs in Europe lost more than 10 million people (15.4 percent of their members) and that too in a brief time. And the fitness market revenue fell by 33 percent.
The pandemic helped people realize that there are gym substitutes that are readily available, and there is a significant change in consumer behavior and operator offerings. Though experts say that 70% of people would return to pre-pandemic routines, they won't ignore virtual classes; both gym and home workouts would go hand-in-hand. Fitness app development saw a surge during the pandemic. Many startups joined the club in providing people with virtual classes. Fitness instructors, too, went for the fitness industry trends and launched their own apps to gain customers.
Let's see how Coronavirus has Changed the Fitness Industry Forever:
Virtual Classes
Peloton generated $607 million in revenue in a few months; the company inspired other fitness brands to offer their own streaming services. Virtual classes are a great way to get access to experts and get the group class experience.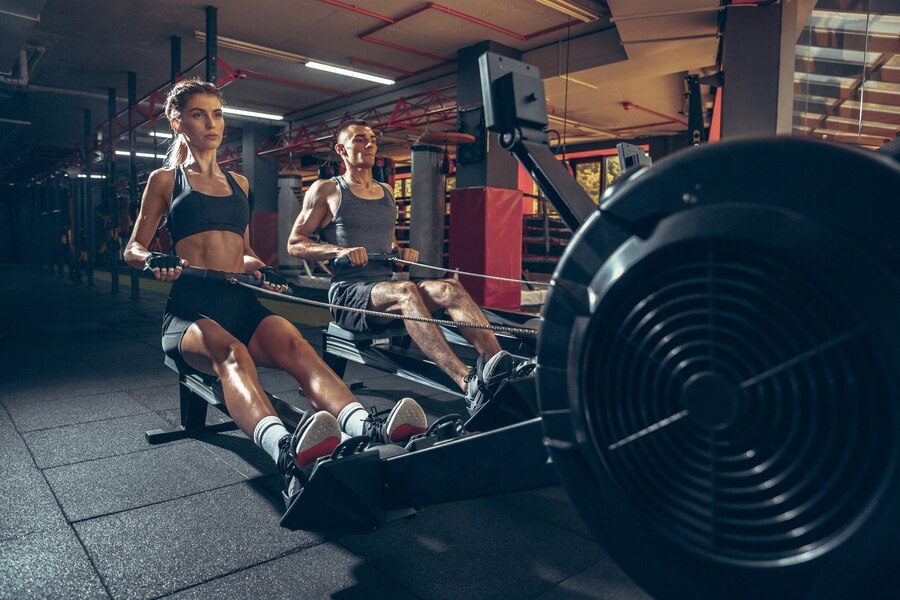 Changes in the Frequency of Workout
Since March 2020, people are actually working out more than ever. Now, people are working out at least five times a week. The main reason is that they are able to show up! Earlier, they had to find time to go to the gym from their busy schedules. In the pandemic, people were working from home, which meant they didn't need to commute to their workplace, and they were left with ample time to work out from the comfort of their homes. Also, some people are embarrassed to go to the gym; they are scared that people in the gym who are in excellent shape would judge them. People can work at their own pace without fear of judgment and in comfortable clothes at home.
Popular Workout Options
Yoga is undoubtedly the most popular choice for people for a virtual class offered by the fitness app. "Mindbody" saw a huge increase in yoga bookings during the lockdown, with almost 22,000 bookings per day. After yoga, other famous bookings include High-Intensity Interval Training, Pilates, and Barre, respectively. Many workout styles such as Yoga and Pilates became popular because people spend their time doing sitting jobs, due to which they face problems like backache, migraine, etc.; these workout styles focus on slow and controlled movements that help people get rid of the pain, and are apt for those who are not into jumping and high-intensity programs. Virtual meditation classes also witnessed a surge.
Strict Hygiene Fitness Procedures
Safety and hygiene are major concerns that change the way people exercise. Social distancing rules and hygiene procedures are difficult to maintain in a physical class, which is a crucial factor in motivating people to try virtual fitness classes instead.
Boost in Athleisure Sales
Lululemon saw a 68% increase in sales in the first quarter of 2020. People were still spending money despite uncertainty, and brands were growing. As people get motivated towards a healthy lifestyle, the love for activewear is growing too. Also, people stay home and want to wear comfortable clothes.
Outdoor Fitness
When facilities were closed, people headed outside for their daily dose of vitamin D and cardio. It's beneficial for both mental and physical health. Strava, the running and cycling app, experienced a huge rise in downloads during the pandemic. People have an appreciation for outside places, and apps are helping to maintain fitness during the pandemic.
Community is Key
During the coronavirus pandemic, many people felt lonely, and they couldn't go outside because of the government-imposed restrictions. This made them look for ways through which they could connect with others. Fitness communities of Sweat and SoulCycle have a cult-like following, and people motivate and hold each other accountable. It gives people a sense of belonging, and they don't feel as if they are alone. In fact, many people make friends thanks to these communities as they find people who are enthusiastic about fitness and motivate each other in the fitness journey.
Hybrid Approach
With the upliftment of lockdown restrictions, people want a mix of both- in-person and virtual classes. Online classes provide convenience and flexibility that can't be ignored. While some people like to visit fitness centers thrice a week, others want to have a choice of both. Hence, a hybrid approach would be of benefit.
Final Words
People have become more aware of their health and fitness. The pandemic was a perfect opportunity for them to reflect on their health choices and make sound decisions. Fitness apps really helped people to take care of their physical and mental wellbeing during the pandemic. Virtual classes helped many businesses to thrive; in fact, they acted as an opportunity for many startups to venture into the world of fitness and offer users something different.