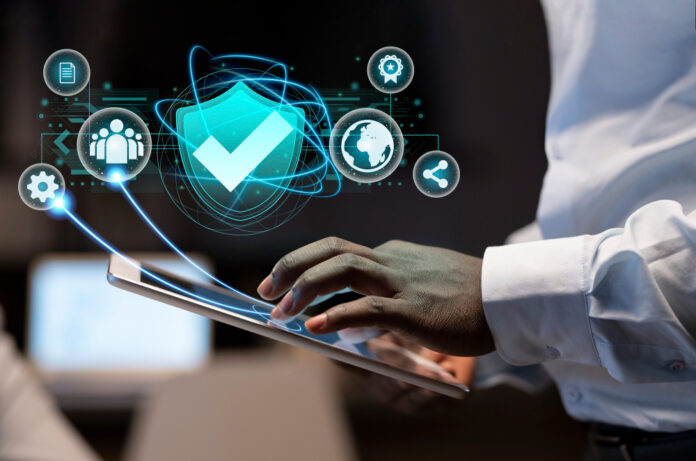 Securing sensitive data is critical in a world where data is the lifeblood of contemporary business. Data security is a need, not an option, for government agencies and organizations that handle controlled unclassified information (CUI). Microsoft's Government Community Cloud High (GCC High) offers a powerful solution built to satisfy government agencies' and their contractors' strict security and compliance requirements. Today we'll go over the main functions, recommended practices, and insights of GCC High to improve data security.
Microsoft 365 GCC Vs GCC High: Understanding the Difference
It's crucial to understand the differences between Microsoft 365 GCC and GCC High before digging into the recommended practices for GCC High. Microsoft 365 GCC is a cloud computing offering with Office 365, Azure Government, and additional cloud services that is designed for government users. However, because of the unique security and regulatory requirements, it is not appropriate for organizations managing CUI. When comparing Microsoft 365 GCC Vs GCC High, the latter stands out as the dedicated choice for entities dealing with controlled unclassified information, offering a higher level of security and compliance. Conversely, GCC High is a dedicated cloud service made to fulfill the stricter compliance requirements established by the Department of Defence (DoD) and other government entities. Along with further security safeguards to safeguard CUI and assist government and defense contractor tasks, it has all the benefits of Microsoft 365 GCC.
Key Features of GCC High for Enhanced Data Security
1. U.S. Sovereign Cloud: 
GCC High makes sure that all consumer data is handled and kept only in the United States by operating in a U.S. sovereign cloud environment. For governmental organizations and defense contractors managing CUI, this sovereignty is essential.
2. DoD Impact Levels 4 and 5 Compliance: 
The Department of Defense's Impact Level 4 and 5 criteria for information management are met by GCC High. Organizations engaged in national defense initiatives must adhere to this level of compliance.
3. FedRAMP High Certification: 
Federal authorities trust GCC High because of its strong security and compliance requirements, which are further validated by its Federal Risk and Authorization Management Programme (FedRAMP) High accreditation.
4. CUI Protection: 
To secure sensitive, unclassified data, GCC High provides cutting-edge data security and encryption. This covers improved data categorization, audit capabilities, and access restrictions.
5. Secure Collaboration: 
Work securely with coworkers and outside partners by using GCC High. Organizations can collaborate while upholding the greatest security requirements thanks to features like Microsoft Teams and SharePoint Online.
Best Practices for Maximizing Data Security with GCC High
After learning the essentials of GCC High, let's examine the best methods for enhancing data security in this environment:
1. Data Classification and Labeling
Sort your data first according to significance and sensitivity. To appropriately classify files and documents, make use of GCC High's data categorization and labeling features. This procedure, which ensures that data is treated correctly based on its categorization and aids in the enforcement of security regulations, plays a crucial role in assessing whether implementing cloud computing solutions is worth it.
2. Access Control and User Authentication
Put strong access controls and user authentication in place. Use multi-factor authentication (MFA) to provide user accounts an additional degree of protection. Establish clear access control guidelines that limit who has access to sensitive information.
3. Regular Security Training
Inform your group on the unique security measures and procedures used by GCC High. Frequent awareness campaigns and training sessions can aid staff in understanding their part in preserving data security.
4. Encryption and Data Loss Prevention
Use encryption for both in-transit and at-rest data. Adopt data loss prevention (DLP) procedures as well to stop confidential information from inadvertently being shared. Data meant for external dissemination might be automatically blocked or encrypted by DLP regulations.
5. Ongoing Monitoring and Auditing
Keep a regular eye out for any indications of questionable activity in your surroundings. You may monitor user behavior and system activity with GCC High's auditing and reporting features. To quickly detect and address security problems, ongoing monitoring is necessary.
6. Incident Response Plan
Create a thorough incident response strategy that is adapted to the security characteristics of GCC High. The actions to be performed in the case of a security issue, such as reporting, investigating, and resolving it, should be outlined in this plan.
7. Third-Party Security Assessments
Make careful security audits of any third-party software or services your company utilizes within GCC High. Ascertain that they adhere to the same security and compliance requirements as your environment with GCC High.
Insights and Considerations for GCC High Users
1. Migration to GCC High: 
Migrating to GCC High may be a challenging undertaking, particularly for companies that have been utilizing on-premises or Microsoft 365 GCC solutions. To guarantee a seamless move, think about collaborating with a dependable partner or consultant with GCC High migration expertise.
2. Resource and Expertise: 
It takes specialized knowledge and resources to maintain GCC High's correct configuration and administration. A managed service provider with experience in GCC cloud services may be partnered with, or a security team might be assigned. By having the right expertise and resources in place, organizations can ensure the proper security and compliance measures are maintained when using GCC High.
3. Compliance and Documentation: 
Ensure that all documentation relating to compliance is kept up to date. This contains all pertinent compliance reports, security evaluations, and certifications. During audits and evaluations, these papers are frequently asked for.
4. Collaboration with External Partners: 
Make sure that external partners, contractors, or suppliers that your company works with have the appropriate security and compliance mechanisms in place as well. Your data is secure beyond the walls of your company.
5. Regular Updates and Training: 
Keep up with changes and improvements in GCC High. Microsoft keeps making investments in security features and upgrades. Make sure the members of your team are educated to utilize these updates properly and are aware of them.
Data security is a must for modern businesses, and it's crucial for those handling regulated, unclassified information in particular. Microsoft 365 GCC High offers a reliable solution that satisfies the Department of Defense's and federal agencies' strict security and compliance requirements. Organizations may enhance their data security and confidently choose GCC High as a safe and compliant cloud computing option by following best practices and putting strong security measures in place.