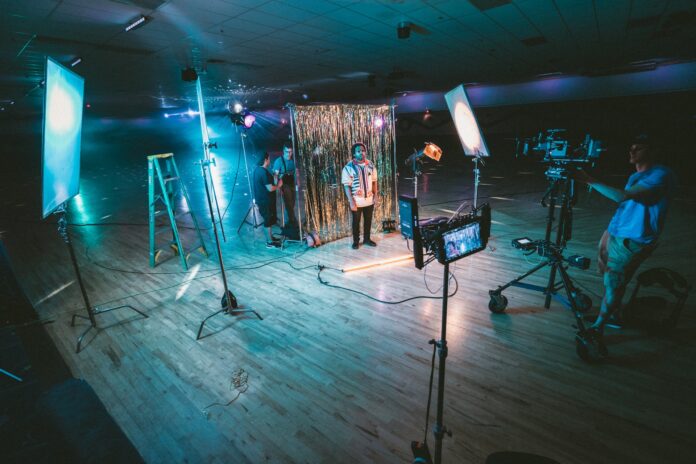 Video content is one of the most effective ways to promote your business, educate people about your brand, and engage your customers. Investing in a great marketing video can help you stand head-and-shoulders above your competition to sell your products or bring in new qualified leads.
The right video production company can help your business tap into this rich media landscape. But how do you find the right production company? Here, we'll help answer that question with tips on what to look for when hiring a video production company to bring your creative vision or video marketing campaign to life.
Find A Match For Your Industry
Depending on your region, you may have a limited number of local video production companies to choose from. While local companies have advantages, companies that are not local may offer unique services or capabilities. Start your search by looking for production companies that work in your industry before you consider where they are located.
The subset of companies you find may be quite large, depending on your business. Before you start looking at individual portfolios, however, make sure you have a firm grip on the objectives for your video project.
Determining The Objective
The objective of some videos is to simply entertain. Business and marketing videos, however, may have many objectives, including the following:
Premiering – The objective is to introduce a product, brand, or service to potential customers or clients.
Learning – The objective is to teach customers or clients about the features of or how to use a product or service. These videos include product demos, explainer videos, how-tos, and other videos the public or your user base finds valuable.
Training – These videos are usually kept in-house for employees as a company resource. The objective is to familiarize and explain procedures, and corporate culture, or train employees for a task. These videos often include testing and may have interactive features.
Promoting – The objective is to sell a product with focused often highly creative content.
Whatever your objective, or objectives, define them before you start looking through portfolios. Commit to details like the length of the video and the platforms you wish to target. Knowing your objectives will help you evaluate content better.
The Portfolio
You'll probably find a range of videos in a video production company's portfolio. Keep the type of video you want to produce in mind and consider whether an agency's videos could meet your objective if they were produced for you.
The most telling introductory video may be the one used to introduce the video production company itself. This type of premiere video should reflect their best work.
Communication/Collaboration
Good communication skills and a willingness to collaborate will make any video production easier. It's a two-way street that takes active participation from the client as well as the production company.
Complex projects rarely execute without problems. Video production is no different. Good communication prevents misconceptions and little issues from blowing up into big problems. Good collaborative skills are essential to fixing problems without breaking stride or slowing the momentum of the project. Time spent in meetings and discussions can prevent unfortunate surprises in the final cut.
Soft skills like this can be hard to judge without first-hand experience and face time. Checking references can be a big help.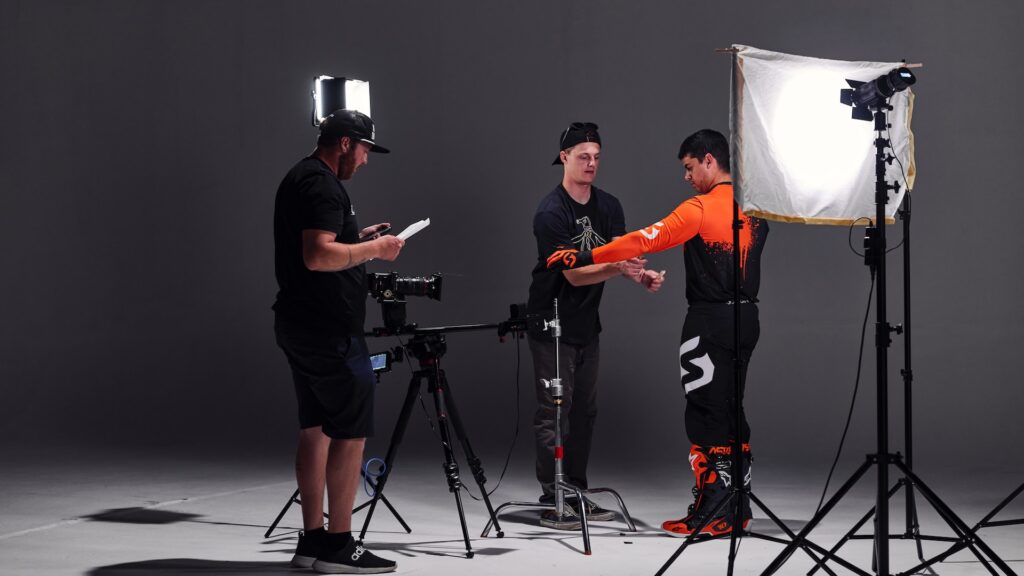 Technical Aspects
A video production company's website should include information about the cameras and equipment they use.
Different brands of cameras and sound equipment have different performance characteristics. Professionals understand these differences and can exploit them under the right conditions. A flexible production team can take on a wide variety of work and handle unexpected challenges and still meet a deadline with professional-grade content.
While digesting technical specifications may be over your head, the important thing to verify is that the production team has access to and experience with up-to-date hardware and software.
References
Always check references and testimonials. You should feel free to contact former clients. A good video production company will make contact information easy to find.
Check social media profiles and use keywords to search for mentions of the company. As long as you take everything said on social media with a healthy grain of salt, you may find some of these opinions useful.
Location
Hiring a video production company that is located close to your shoot can be very helpful. It will be easier to communicate and collaborate with the production team, and travel costs can be minimized.
Local video production companies will know the area and understand special issues involved with materials or services. They'll know about local festivals, street fairs, or seasonal weather conditions that may affect the shoot.
If you plan to do more than one project, building a relationship with a local production company can give you greater benefits. They may have access to special resources or local talent.
Awards
Techniques for getting the message across vary depending on the product, platform, and audience. Crafting an effective video takes more than checking boxes, it takes exceptional skills and talent in all aspects of production. Video production companies that rise to this challenge and produce exceptional marketing videos and ads may be recognized with industry awards.
Awards for outstanding achievements in the video production industry include the following:
Clio – Categories include Branded Content, Online Advertising & Marketing, and more.
Telly – Categories include branded content, commercials, and more.
Communicator – Dozens of different advertising and commercial categories.
Webby – Categories include Advertising, Media & PR, and more.
Effie – Categories include New Product or Service, Business to Business, and more.
An award-winning company may increase your chance of creating a final product that matches your creative vision or marketing goals. But the lack of an award shouldn't be regarded as an automatic negative. In the end, the portfolio content may be more important. Having an award can be a bonus on your side, and support your final decision.
Selecting Your Video Production Company
Once you've identified video production companies you'd like to work with, it's time to reach out. Most production companies will offer some kind of free consultation, where you can talk with one of their videographers about the kinds of video projects you'd like produced. They can help you gauge their capabilities, provide a cost quote, and even estimate the production timeline.
Make sure to get some face time with the final candidates, or even visit their studio. The more you know about them, and the more familiar you become with video production company services for your industry or business, the more confident you will feel when you make the final decision.