Within the modern technological world, the term "IoT" has gained popularity. It enables a wide range of industries including healthcare, energy, manufacturing, automotive, and transportation to undergo digital transformation. The explosive growth of IoT is prompting business leaders to strategically implement it, opening avenues for growth and revenue. To understand how "everyday" businesses can benefit from IoT technology, it is important to know what IoT is.
What is IoT?
IoT or the Internet of Things denotes a network of connected devices and technology. It transfers data over a wireless network, without requiring any human intervention. IoT is bringing together a new generation of smart products. These products use embedded sensors to carry out the process of collecting and exchanging data in real time.
IoT integrates everyday "things" with the internet. These things or devices can be everything from speakers to shipping labels, planes, cars, and more. These are assigned with IP address that allows the things to transfer data over a network. The network of physical objects containing embedded technology can effectively communicate with the external or internal environment.
IoT is an outcome of the convergence of the Internet, wireless technologies, and micro-electromechanical systems (MEMS). IoT has moved beyond the pilot stage and has evolved significantly over the years. It is now presenting opportunities to businesses for value creation and moving beyond the traditional siloes to optimize data usage. The projections regarding the impact of IoT on the Internet and economy are phenomenal. Some researchers have anticipated that by 2025, there may be as many as 100 billion connected IoT devices, creating a global economic impact of more than $11 trillion.
Components of an IoT Ecosystem
An IoT ecosystem consists of the following components:
 

Sensors or controllers refer to the "things" in IoT and are embedded in the connected devices.

 

A gateway device to aggregate and transmit data across the data network.

 

A communications network to send data.

 

Software to analyze and translate data.

 

The end application service.
How does IoT Ecosystem Work?
The sensors remotely collect data and transmit it to systems that organize and catalog this data. The cloud-based analytics help in measuring the data that the sensors have collected. It assigns real-world value to the data and derives insights. While the physical world produces analog data, it must be converted into digital data. This makes data travel seamlessly across the network into the cloud for analysis. Mining the data is crucial to assign context to it.
IoT ecosystem facilitates the entire process of gathering, processing, analyzing, and building insights from data. The advanced analytics solution helps assign context and perspective to the gathered data. Thus, such actionable data help to forecast and effectively mitigate risks. The more data points the sensors can capture, the better you can understand data relationships and boost decision-making.
Once the data processing software transforms the gathered data into insights, it becomes accessible to stakeholders via a user interface. The integration of an intelligent interface improves the end-consumption of gathered and analyzed data. A business-intelligent dashboard can present information in a usable format to trigger the necessary actions.
An IoT architecture has multiple layers. The most common known IoT model is Open Systems Interconnection (OSI). It consists of layers, and from bottom to top, these include:
 

Physical

 

Datalink

 

Network

 

Transport

 

Session

 

Presentation

 

Application
IoT Protocols
For any IoT technology stack, IoT connectivity protocols are of crucial importance. IoT protocols allow the hardware to exchange data. Without them, the hardware will become useless as IoT protocols allow data to be exchanged in a structured and meaningful way. IoT protocols can be categorized as:
 

IoT data protocols (Presentation / Application layers)

 

Network protocols for IoT (Datalink / Physical layers)
Some of the popular IoT data protocols include:
 

Constrained Application Protocol (CoAP)

 

MQTT (Message Queuing Telemetry Transport)

 

Advanced Message Queuing Protocol (AMQP)

 

Extensible Messaging and Presence Protocol (XMPP)
How can IoT Technology Benefit 'Everyday' Businesses?
Now that you understand the components, architecture, and functioning of the IoT technology, it will help boost your understanding of how IoT technology can help your business. Integrating IoT technology into business processes can provide a strategic advantage to obtain operational efficiency, improve customer experience, and generate new revenue opportunities. Let's have a look at the various advantages:
Reduce Operating Costs
Harnessing the power of IoT is helping firms reduce business costs and boost profits. It helps them prioritize and reduce the impact of productivity congestion by leveraging process analysis and optimization. The reduced operational costs allow businesses to create more value and gain a competitive advantage. IoT devices in manufacturing industries allow stakeholders to monitor equipment and predict disruptions caused by expensive and time-consuming failures or misalignments. It improves the equipment's uptime to keep the business running. 
Improve Customer Experience
For any organization to survive the current volatile marketplace, they must value customer experience above all. High-quality customer service is a key factor to unlock optimal performance and productivity. When paired with IoT technology, everyday equipment and devices can become extraordinary. IoT can engage your customers by sending promotions to their smartphones and smartwatches. Hence, the customers can see the latest updates in real-time.
With IoT, industries can create more advanced products and services. For example, smart refrigerators can help users know when they are running low on supplies. Utility providers can embrace IoT solutions to locate issues and proactively solve them with the help of smart meters and smart grid technologies. Location-based technology can improve advertising prospects by providing information to customers who visit your place of business. It allows you to boost prospects for attracting potential clients.
IoT devices can connect you better to your consumer base. It can provide you with data about each customer, and perform analysis enabling you to understand the customers' purchasing cycles. It boosts understanding to gain ideas about how they research, purchase, and even use your products/ services. The adequate data points can help you personalize your offerings, and create more targeting marketing campaigns. Proper dimensioning of IoT strategy creates opportunities for businesses to improve customer experience and satisfaction.
Drive Real-Time Insights
IoT generates massive, high-velocity data streams. The connected objects and devices produce data stored in cloud-based systems. Within the IoT ecosystem, the gathered data is then transferred to the data processing system that transforms the raw data into actionable insights.
IoT can deliver real-time analytics that serves numerous use cases. It can improve operational efficiencies, create more secure environments, provide safer driving,  and enable a whole new dimension of opportunities. Access to real-time data improves visibility across people, processes, and devices. It helps in innovating business models to help organizations fulfill their objectives.
Improve workplace safety
IoT is improving workplace safety. It enables organizations to collect data, streamline operations, and improve working conditions. A thoroughly secure environment helps eliminate costs related to employee injuries. Forward-thinking organizations are now implementing IoT technology to effectively monitor workplace equipment, and identify if any structural failures can cause accidents. IoT technology helps stakeholders adopt predictive maintenance strategies for workplace safety.
IoT solutions enable comprehensive and centralized information monitoring and analysis. A thorough analysis of machine operating conditions also helps counter various situations such as unplanned repairs and reduce equipment downtime. Besides workplace safety, IoT devices also enable workers' safety. The use of IoT-enabled wearable devices allows you to track employee health. Using embedded sensors and wearables, one can measure various personal health indicators. These include temperature, heartbeat, or even blood oxygen levels. Such devices are specifically important for workers in high-risk environments.
Boost Accessibility, Efficiency, & Productivity
Every firm desire more effectiveness in manufacturing and increased productivity. Leveraging IoT applications helps gather the important data points to understand demands, assimilate resources, assign workforce, and handle production. 
Remote work is on the rise, and IoT is paving the path to ensure its success. A hybrid workforce presents opportunities for greater efficiency to accomplish more tasks. Moreover, based on data factors, business leaders can also automate critical and tedious business processes, and get real-time responses on operational procedures.  
Conclusion:
IoT is representative of the ongoing paradigm shift within communications. It is becoming a mainstream technology enabling 'everyday' businesses to compete and excel. By mapping their business objectives and use cases, organizations must strategize IoT implementation and opt for the right model. It will improve profitability and gain higher ROI.
Author Bio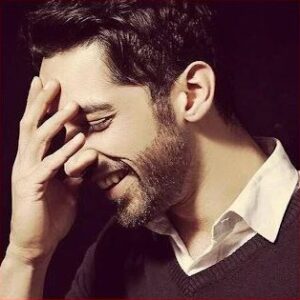 Nathan Smith is a senior mean stack developer by profession at TechnoScore, a leading web and app development company with a global reach. He has sound knowledge of all the latest technologies and trends imperative for delivering cutting-edge mobile applications that stand out.