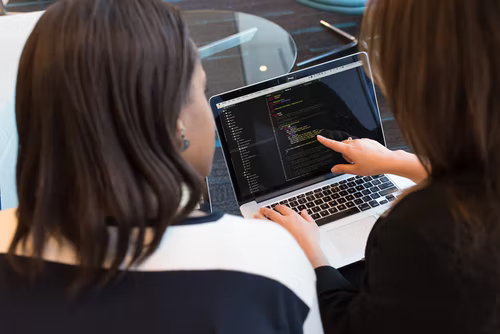 Digital marketing is now expanding worldwide and it has become the most important factor of our business. You can't win the market without having online marketing. So, there is huge competition in digital marketing as well. Every business is focusing more on online marketing rather than physical businesses. Those businesses who are very much popular in this competitive market, have some amazing tricks.
As you know, everyone can't get the technical knowledge and expertise because of newer technologies and advancements in technology. You don't need to worry about this matter because many companies hire a software development and consulting company for this purpose. The companies just hire them and consulting companies handle all the analysing processes of your business.
Consulting companies have experienced persons that have industry knowledge and they have enough expertise to handle your business. First, they analyse your business, understand the nature of your business, and then give suggestions accordingly. In the latter section, you will see how these consulting companies can help your business in the long run. So, let's start with it.
Benefits of Software Development and Consulting Company
●  Gives Your Business Technical Planning
First, a software development and consulting company is responsible for making plans and strategies. They make a proper plan of how all the procedures will be run in the entire project. After that, they decide the technical requirements and how to implement them. This is an important step in the development process and the consulting team makes it smooth and flawless. They also set priorities of tasks and which tasks will be performed.
●  Make your Business According to Modern Technologies
Technology does not remain the same and it evolves every year. If your business is not really according to the latest technology, it will be very difficult to compete with your competitors in the global market. If you already have a business that is in the market and doesn't make progress, you have to hire consultants for it. And if you are going to start a new business, you should hire them before starting your business.
They help you in finding the best solution for your business and the latest technology for your company's software. They also assist you in implementing the newer technologies to your business.
●  You can Focus on Core Business
When you implement new technology in your business, it takes more time. Business owners don't have enough time to wait for business operations. They have many tasks to do other than business. If they hire consultants for their business, they can completely take care of your business and you can do your core business operations.
●  Save Cost for Your Business
Software development is a very hectic business and it takes a lot of money. Normal business software can take $10,000 to $500,000. If you are spending such a huge amount of money on your business, you have to take care of some important things. Before going straight into the development process, you have to analyse your business.
For this purpose, a software consultant company can make a complete plan for your software development. They will tell you all the pros and cons of every feature you use in your software. This will help you to save your software from failure and ultimately, you can save your money.
● Lower Risk
Software consultant companies mostly exist in foreign countries and there might be a possibility of fraud. But you can check the credibility of the company you are hiring. You can see the previous clients' reviews and testimonials to verify whether the company is real. In this way, these companies can be hired and you can save your business from fraud. These companies have their worth in the market so there are very low risks while hiring them.
Cons of Hiring Software Development and Consulting Companies
● Communication Gap
There is a very big blocker while hiring a software development and consulting company and that is communication. Communication is the key to success in every business and you can't make your processes successful without effective communication. Most companies you hire from outside of your country might not use the English language. How the processes can move forward if your chosen company doesn't know English. Your communication skills will fail and the processes can't move further.
● Time-Zone Differences
Another important aspect of hiring consulting companies is time-zone differences. It might be possible that the country has a different time than your country. You can't communicate with them because of availability. So, it is a big hurdle as well while hiring consultant companies. So, try to check the time zone before hiring the company.
Conclusive Thoughts
It might be possible that everyone can't get knowledge about the newer technologies. They have to hire some other experts that can handle their business with their experience and expertise. There are many software consultants that can handle your business completely and you don't have to worry about it. They analyse your business and give suggestions accordingly and implement these strategies to your business.