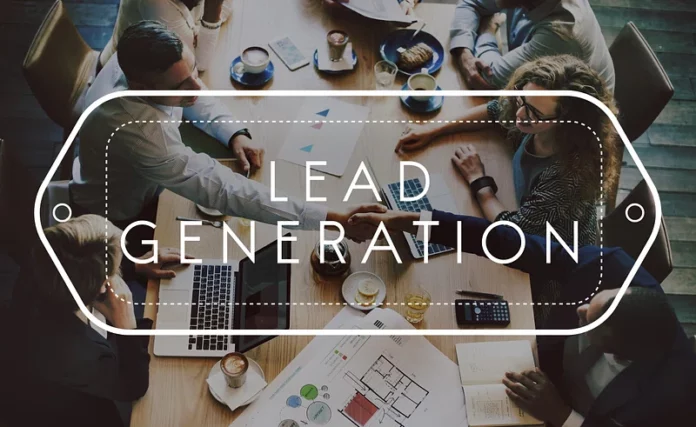 Though it may appear simple at first glance, generating B2B leads can be as challenging as eating pizza with a fork and knife. You'll need to tailor your strategy to your company's needs and those of your target audience, industry, and product or service to succeed at B2B lead generation.
However, if you employ the proper methods, it is unquestionably possible. Of course, some firms put all their eggs in the referral basket, but that's a hazardous strategy. Your supply of recommendations could suddenly disappear. Whatever you're selling, now is the time to branch out and test new avenues for finding potential customers. In addition to providing excellent website maintenance services, we also offer comprehensive website development options.
That being said, fasten your seatbelts. It's time to get people interested in your business and convince them to become devoted fans eager to sing your praises to anybody who would listen.
When do you use B2B lead generation?
Attracting target markets for your business-to-business offering and collecting their contact details to facilitate more targeted sales is known as "B2B lead generation" (or "B2B lead gen").
There are essentially three stages:
Getting key influencers in your target business demographics interested in your offerings, comfortable with doing business with you, and willing to provide you with their contact details so you can tell them more.
Business-to-business lead capture
Once a potential customer shows enough interest in your offering to provide their contact information, business name, and address, you successfully capture them as a lead. Using this data, you may determine if the contact represents a qualified sales prospect and devote your efforts to closing deals with them.
Once a lead's information has been captured, they have entered the sales funnel and become eligible for demographic and interest-based campaign targeting. Strategic lead nurturing can then increase the likelihood of the lead making a purchase. After all, you've got a firm grasp on what they're going through and can demonstrate how you can deliver a perfect solution for their business.
Prospecting Methods for Businesses
Here, we'll discuss tactics your company's sales and marketing departments can implement. You should make tweaks to these tactics so that they work better for your company.
Multi-Version Tests
To bring in customers, you need a solid advertising push. Finding the most successful campaign, however, takes time and effort. A/B testing is standard method marketers use to compare the efficacy of two or more potential campaign variations. It's a test between two variations of a webpage (usually the homepage) to see which performs better.
You can experiment with any aspect of your website's design to observe how it impacts user participation. However, in such a circumstance, you should develop two landing sites for separate lead-generating efforts. A/B testing is not limited to just websites; emails can also be tested. Lead generation via email marketing campaigns benefits significantly from this test.
Consider your goals and objectives for the email campaign before doing the A/B test. Consider metrics like responses, open rates, clickthroughs, and sales.
Optimize the webpage for mobile use.
More than half (56%) of all internet traffic now comes from mobile devices. With more and more people accessing the web from their mobile devices, all websites must be optimized for mobile use. With a mobile-friendly site, you can reach customers using various devices. It also improves your site's search engine rankings.
An increase in organic visitors results from a higher position. Increase your inbound leads over time without spending extra money or time if you boost your organic traffic. Additionally, lead magnets perform better when used with a mobile-friendly website. Site visitors are typically given a form to fill out to receive content or incentives.
Users trying to view your desktop site from a mobile device may experience issues with the lead magnets not rendering correctly. Optimizing your site for mobile devices makes sure they stand out and are easy to use.
Focus on specific leads with Google Ads.
Advertising your company through paid channels, such as Google Ads, is an excellent way to get leads. Increasing the quantity and quality of information you receive through paid marketing platforms.
Because Google is the most popular search engine, utilizing its advertising platform gives you access to a broad audience. Adverts explicitly targeting those in the market to buy can increase your return on investment.
Enhance Calls-To-Action
One way to encourage people to do anything on your website is through a call to action (CTA). It could be a button, text string, or a state.
Generating prospects and converting them into customers with a call to action is possible. In other words, if people engage with your CTAs, they are probably interested in what you offer.
Calls to action optimized for conversions will attract site visitors to take the next step toward purchasing.
Respond to any inquiries.
Promote your brand and increase your credibility with a Q&A. Businesses often use discussion boards and question-and-answer websites like Quora to reach more people.
More potential customers will learn about your company if you have a profile on one of these sites. Furthermore, by responding to clients' inquiries, you can strategically position your company as the answer to their problems.
Customers will be more interested in your company if they see that you are solving their problems. Greater trust in you means greater credibility and a stronger brand.
Share the results of your own research and case studies
When making a purchase, B2B clients analyze numerous factors. Arouse their curiosity by proving yourself an authority in your field. Credibility can be increased with the use of content marketing. Expertise can be demonstrated by producing high-quality content like in-depth case studies or original research.
To produce such material needs specialized expertise, which you possess. More people are likely to interact with such content, raising brand exposure. If your content is valuable, it may be picked up by other websites and referred to in their own. Your site's authority and position in search engine results will increase.
Conclusion
A thriving company is a successful company. However, making money is only possible if the proper people buy your goods and services. It's not impossible, but building a client and prospect base is an involved process that requires attention. You can only do something else in sales once you've mastered lead generating. Use ingenuity and originality to encourage your site visitors to take action.
About Author:
Prashant Pujara is the founder and CEO of MultiQoS Technologies Pvt. Ltd., a top mobile app development company in usa that provides eCommerce development solutions to companies of all sizes.