When you love clicking pictures and transferring them on the computer, you expect to have an organized gallery so that you can go through the memories all over again. However, you might want to edit these photos for further sharing ideas but leave the original traces behind as well as we often make different folders of the same pictures. Such habits may create duplicate photos in the computer leading to space cuts as well as confusion in finding the right picture at the right time.
This calls for the answer for the question, how to delete duplicate photos? Well, it is suggested to use a duplicate photo finder in your computer, precisely. It is because duplicate photo cleaners can delete the pictures automatically without the user getting bothered by the long manual process. So which software can clean duplicate photos in the best possible way? Let's explore them all one by one.
How are duplicates created? This question is important to decipher because it helps us keep a safe space in the system without much of a fuss. Duplicates are created when:
You download a single photo multiple times and forget about them.
You copy one folder full of pictures from one location to another without deleting the original one.
You have edited the pictures many times and created multiple copies.
The photos are downloaded in different folders.
Best Duplicate Photo Remover
1. Duplicate Photos Fixer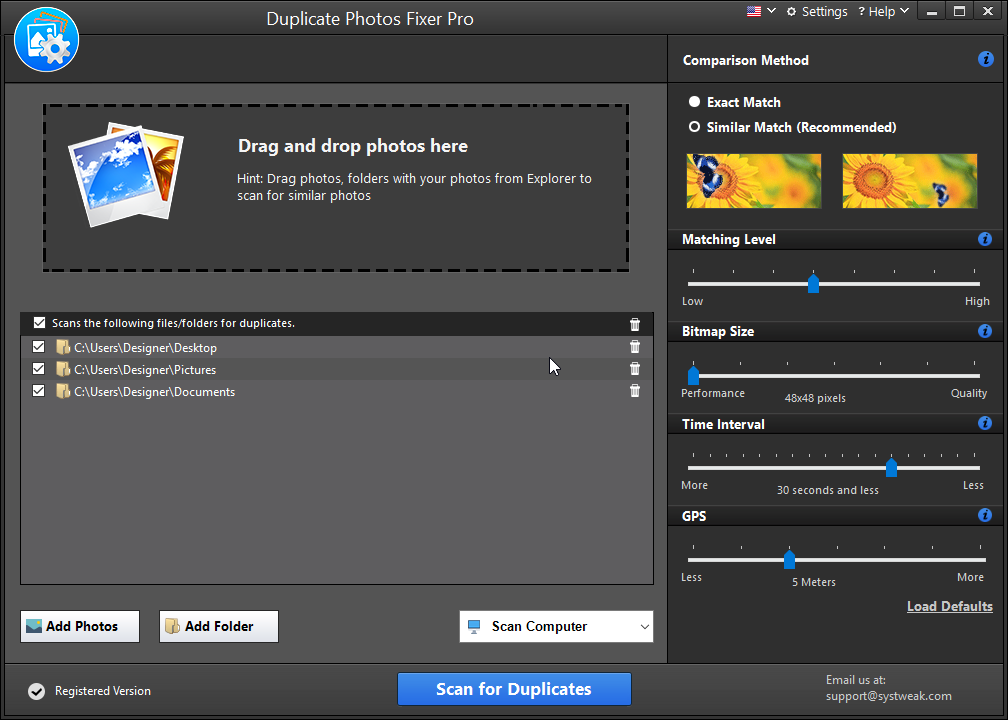 Duplicate Photos Fixer Pro is a great way to find and remove duplicate photos so that you can recover valuable space in the system. It can scan out not only duplicate photos but also similar ones hidden in any corner. It supports internal as well as external storage devices and you are welcomed with different scanning modes to look for duplicate photos. Moreover, it helps you auto mark the duplicate photos so that you don't need to search the duplicate photos manually but can delete them automatically. You are going to enjoy a very sorted gallery and have group wise results after the scanning takes place.
2. Duplicate Photo Cleaner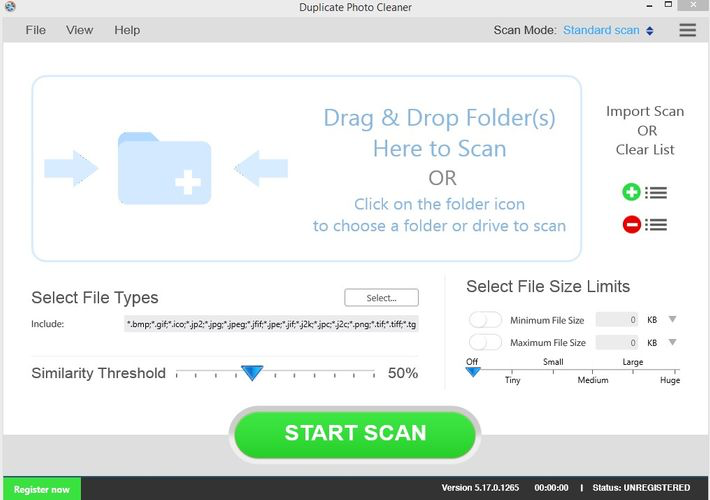 This duplicate photo cleaner makes sure that no similar looking photos are left behind in the system when the scanning is done. It is so simple to use as you just need to click 'Start Scan' and the results appear on the screen where you can easily review amongst original and duplicate photos. While the scanning takes place, you can actually decide the pace of scanning by yourself. You can choose to ignore the folders that shall not be scanned.
3. CCleaner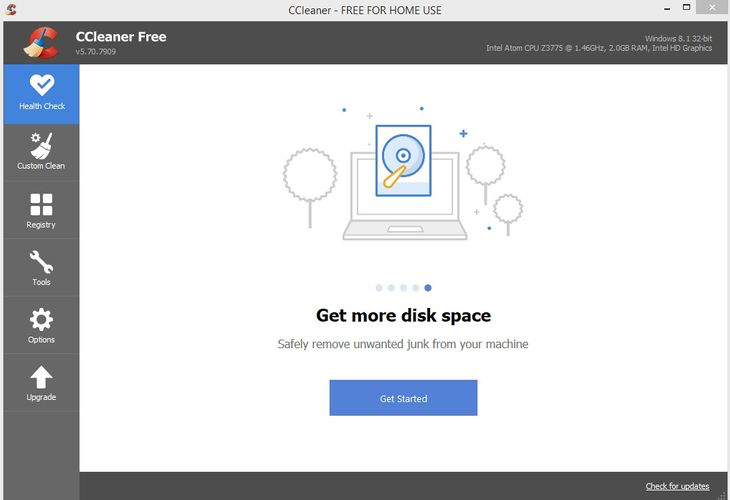 CCleaner is known as a cleaning and optimization tool but it offers you to delete duplicate photos too side by side. CCleaner has a proper dedicated duplicate fixer tool which allows you to scan the whole system to find the duplicate files so that duplicate as well as identical pictures can be erased in no time. All you need to do is go to Tools > File Finder option and choose the matching options. Filter out the duplicate files based on name, size, date and content too!
4. Easy Duplicate Finder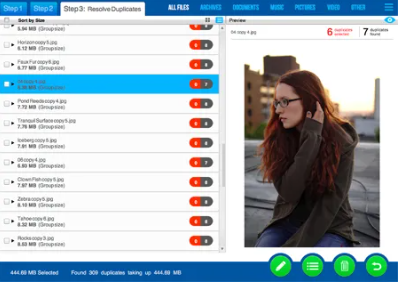 The list can be totally incomplete if you don't add this duplicate photo cleaner in here which allows you to drag and drop the folder or files for scanning and detecting duplicate photos. You can preview the images to choose the images when they are about to get deleted. You will also find out how much space was being consumed through these duplicates and help you figure out the rest.
5. Ashisoft Duplicate Photo Finder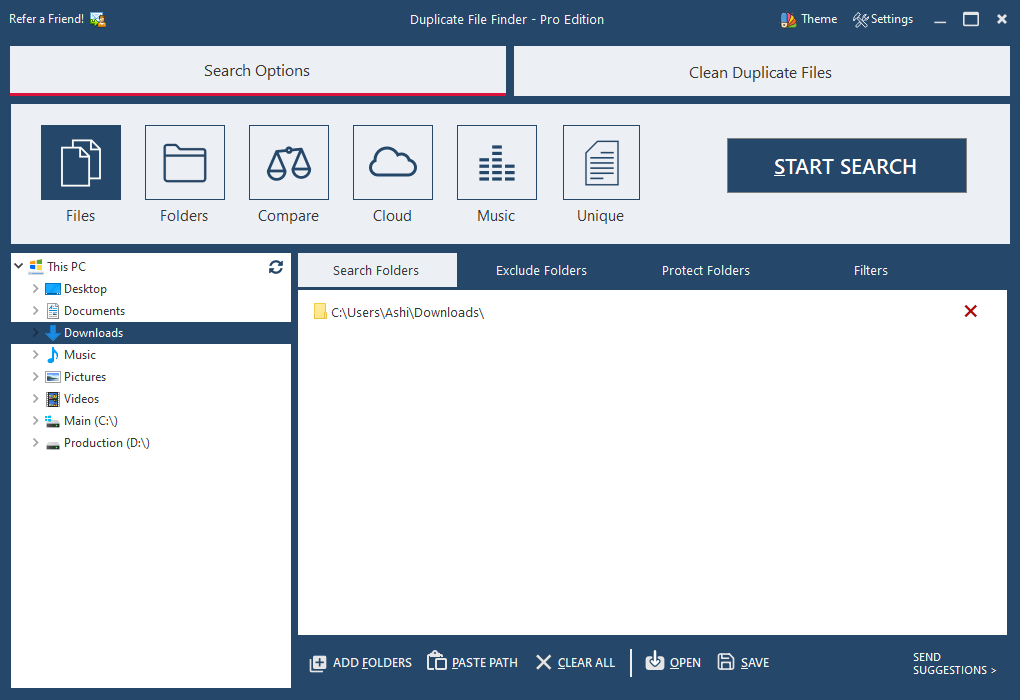 The intelligent algorithm of this tool makes sure that you can easily spot all the similarities in different images so that no pile of duplicate or similar images is left behind. No matter if the photos are pixelated, rotated, resized, edited or flipped off because it can detect all the duplicate or similar images in a quick way. The interface is also very straightforward with many scanning options, filtering and marking methods. You can mark your files based on drives, folders and date.
Wrap Up

We hope that you have found out the best professional software through this blog above and you will now be able to find out more about duplicate photo finders. If you ask us which one is the best software, we recommend you to try Duplicate Photos Fixer Pro as it is a straightforward tool with simple yet effective features. The features here are amazing and great for any newbie or advanced users. Which of the above software is preferred by you and why would you pick it up? Share your ideas and views with us in the comments below. Also, share this software with your friends and family for everyone's ease.