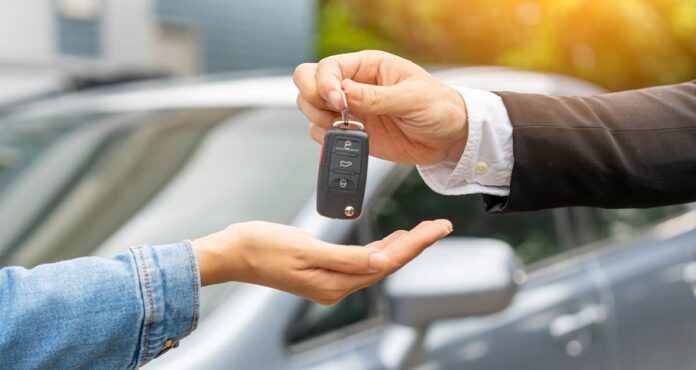 The auto industry is more competitive than ever before. With so many dealerships to choose from, customers have endless options when purchasing or servicing their vehicles. This makes standing out from the competition vital for the success of your dealership. An effective way to get ahead is through implementing robust dealership management software. This technology can revolutionize how you run your business for the better. Here's an in-depth look at how dealership management software can benefit your bottom line.
Streamline Operations
One of the biggest advantages of dealership management software is it streamlines key operations. This saves your staff time and frustration while boosting productivity. The software centralizes data and automates routine tasks to create operational efficiency.
For instance, the system can generate repair orders, invoices, and estimates automatically based on the services required. Staff no longer has to create these documents manually, allowing them to devote their time to higher-value tasks. The software also tracks inventory levels in real-time. Staff can see right away if a part needs reordering instead of this slipping through the cracks.
Dealership management software integrates all departments onto a unified platform. This breaks down data silos and promotes collaboration. Employees can share information and communicate seamlessly. The improved workflows mean vehicles move through the shop faster. Staff can take on more jobs and delight customers with speedy service.
Enhance Sales Processes
In addition to streamlining operations, dealership management software also enhances your sales processes. The system automates administrative tasks like creating quotes and generating purchase paperwork. This enables your sales team to spend more one-on-one time with leads and close deals faster.
The software also provides detailed reporting on sales performance. Management can see metrics for gross profit, conversions, and more. You gain insight into what's driving revenue and what needs improvement. With this level of analytics, you can fine-tune processes to optimize sales.
Some systems even incorporate AI and machine learning technology. This allows you to identify high-value leads and potential buyers. The software analyzes consumer data and past interactions to determine sales readiness. Your team knows exactly where to focus their efforts for the greatest impact. This level of automation takes your sales strategies to the next level.
Improve Customer Experiences
Providing excellent customer experiences is critical in the auto industry. How you treat customers directly impacts your reputation, repeat business, and referrals. Dealership management software enables you to boost customer satisfaction at every touchpoint.
For service customers, the software allows you to keep them informed through appointment reminders and status updates. Customers can even access a customer portal to view real-time progress on their vehicle service. This level of transparency builds trust and loyalty.
On the sales side, the software centralizes customer communications onto one platform. Sales reps can immediately access a lead's contact history and interactions. This allows your team to pick up right where the last person left off and provide a seamless experience.
The software also makes it easy to create and send promotions, coupons, and seasonal greetings to customers. Small personalized touches like this go a long way in making customers feel valued. This drives repeat business over time.
Access Robust Analytics
Running a successful dealership requires making data-driven decisions. Dealership management software puts robust analytics right at your fingertips. You gain visibility into KPIs and metrics across all departments.
For the service team, you can analyze job profitability, repair turnaround times, and bay utilization. Identify where bottlenecks are occurring so you can optimize workflows. For sales, dive into performance by rep, lead conversion rates, and sales cycle length. Pinpoint what's working so you can replicate success.
Modern systems use AI to surface insights automatically. The technology alerts you to trends or anomalies as they happen. This allows you to course correct issues before they become major problems. With such comprehensive analytics, you have the power to guide your dealership strategically into the future.
Why Choose Dealership Management Software?
In today's digitized world, dealership management software is no longer an option – it's a requirement. This technology provides numerous benefits that translate directly to your bottom line, including:
Increased efficiency and productivity
Enhanced sales and higher conversion rates
Improved customer experiences and loyalty
Access to data-driven insights and decision making
Without dealership management software, you simply can't keep pace with changing consumer expectations and remain competitive. That's why now is the time to revolutionize your business with this must-have technology. Implement a robust system to boost productivity, maximize profits, and drive sustainable growth for years to come.
Get Started with Dealership Management Software
If you're ready to implement dealership management software, here are some tips to ensure a successful rollout:
Choose the right system
There are many solutions on the market. Look for an end-to-end platform that covers your key workflows. Ensure the system is scalable and has robust integrations.
Involve employees early
Get input from staff across departments. This builds buy-in and ensures the software aligns with your processes. Appoint team leads for the implementation project.
Clean your data
Eliminate duplicates and standardize formats in your existing data. This provides a solid foundation for the new system.
Allow plenty of testing
Give employees hands-on practice before the official launch. Provide training resources and support during the transition.
Start with one department
Begin with the most problematic area like service then tackle sales. This allows you to work out issues before company-wide rollout.
Track results
Set KPIs and gauge them regularly post-launch. Look for opportunities to refine workflows and maximize the system's advantages.
Conclusion
Change is never easy but dealership management software delivers game-changing benefits. By partnering with employees and allowing ample transition time, you can smoothly revolutionize your dealership. Adopting this technology will future-proof your business and provide a major competitive edge. The investment will quickly pay dividends through enhanced productivity and profitability over the long haul. Don't leave potential gains on the table. Take your dealership into the digital age with robust dealership management software.
Author Bio:
John Bailey is a Director of Global Sales at Chetu, Inc., a global, custom software development company, where he oversees the Ticketing, Energy, Casino Based Gaming, Healthcare accounts. A graduate of Michigan State University, John joined Chetu in 2012 where he has built a reputation as a thought leader and industry expert within the IT community. John has risen through the ranks of the sales department helping the company grow into an award-winning organization.