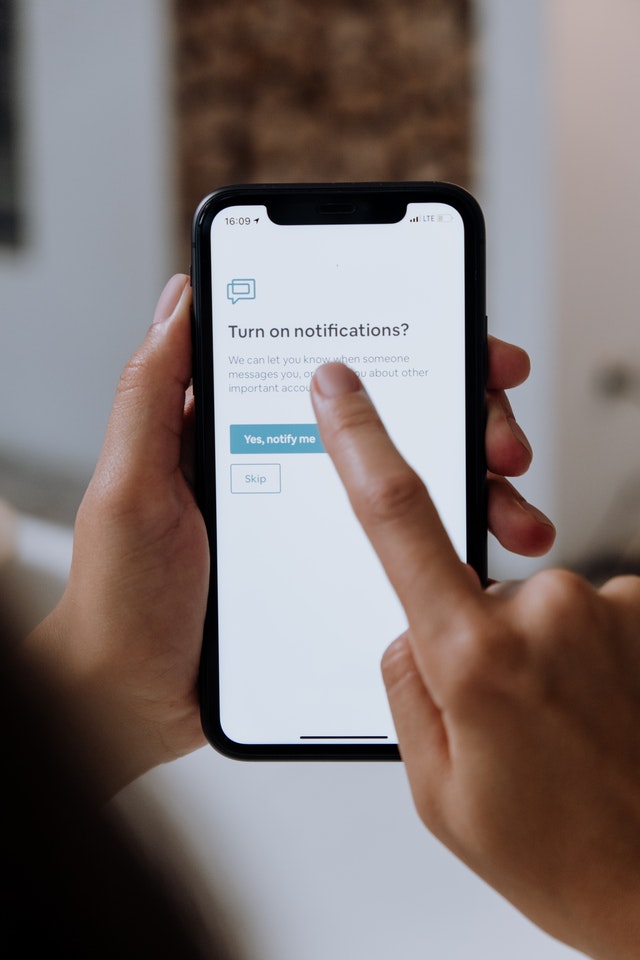 Is tech something that you're looking to grow your business? Are you trying to reach new audiences, scale your operations, or expand your relationship network? Are you hoping to transform into a more efficient and robust force digitally? If that is the case, this is the article for you.
Here we've covered six ways tech can help your business reach new customers. So, let's dive in!
Cloud-Based Applications
Cloud applications provide employees with the flexibility to stay in touch and get work done anywhere they go. It also helps remote workers maintain a work-life balance. Organizations that provide their employees with cloud services are more likely to increase the number of employees.
Cloud-based applications allow businesses to integrate them into their architecture, and they can develop applications for internal use or their customer's use. The flexibility of cloud-based applications makes them a popular choice for businesses of all sizes.
Mobile Apps
If you're focusing on growing your customer base, cloud-based applications can help. With over 2.6 billion smartphones worldwide, the cloud can help your business connect to a whole new market.
Many people think of mobile apps as tools of big companies, but the rise of startups like Airbnb and Uber has redefined the mobile business. With the power of mobile apps, even small businesses can connect with their customers and stay competitive.
According to Business News Daily, the proliferation of mobile devices has made it easier for businesses to reach new customers, increase loyalty, and build better customer experiences.
Companies with an excellent online presence can supplement it with a mobile app. But your job doesn't end with it. It would be best if you implemented business activity monitoring software to keep track of your business performance so that you won't miss any points.
Real-Time Messaging
Today, consumers' buying psychology has changed, and they expect answers to their questions instantly. Real-time messaging enables businesses to provide better customer service and support. Chatbots can automate a text alert service and engage clients when sales representatives are unavailable.
Machine learning and artificial intelligence can analyze messages to detect advocates and detractors. Increasing sales through user-generated content is another benefit. With real-time messaging, your business can connect with more customers than ever. It can boost sales, increase customer satisfaction, and improve internal and external communication.
Webinars
You may be wondering how to start using webinars in your marketing efforts. The best way to do so is to create a landing page for your webinar, including a registration form, main talking points, and speakers.
Providing valuable information is the key to customer satisfaction and profitability. Using pre-recorded webinars can help you establish trust with your audience and reduce customer service inquiries.
In addition to offering helpful information, these webinars are also great for cross-selling additional products and services. Many companies use webinars to reveal new products or services. You can create a relationship with your premium audience by offering a detailed demonstration of a new product or service.
Social Media
It is possible to reach new customers via social media. With social media, you can target customers of any age and background. By connecting with these consumers on their preferred social media platform, you can reach an entirely new audience and potentially a new customer base.
In addition to interacting with customers, social media sites can also help you increase brand awareness. These tactics can lead to more sales for your business.
Content should be valuable and not just promotional. Your subscribers want to build relationships with you and receive value in return. This could be a discount, advice, information on a new product, or any other form of value.
Location-Based Services
Location-based apps are great for boosting user attention. They can send personalized suggestions and navigate a user to the store. They can also identify nearby stores or provide real-time travel information.
Many consumers prefer text messaging over email, making location-based apps an excellent way to reach a whole new audience. The location-based apps can also help businesses reach new customers by retargeting those who have recently visited their stores.
A Profitable Future For Your Business
In every industry, new tools and sites are becoming available to help companies reach potential customers through different avenues and lower prices. This can't be stressed enough because it doesn't matter which tools you use to get your business's name there. What matters is that you do use the tools available to you. That, in the end, is all it takes to take your company to the next level.