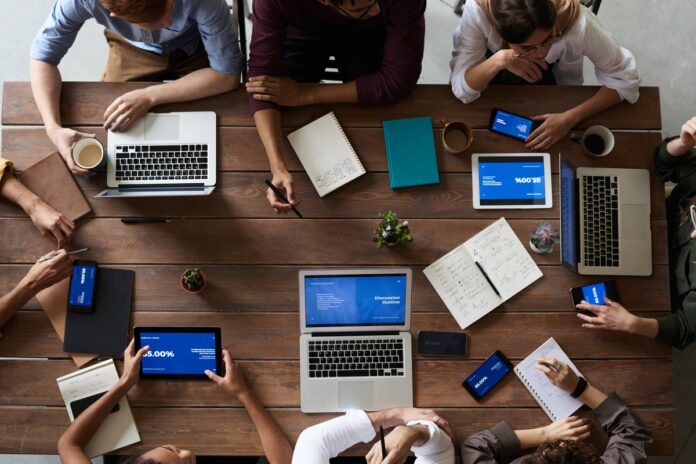 Businesses must find ways to succeed and expand their content, so they'll naturally turn to technology for help. Technology makes it easier for companies to develop and maintain the content, so your business must review its tech solutions. Doing so can improve your content and find ways to grow your business while reaching more customers.
Incorporate Automated Software
First, make sure you incorporate automated software into your content needs. Doing so will help you reduce the total workload, so you'll make more money and make the process easier for your employees. For example, instead of posting your content at specific times on your own, you could use automated software to post the content for you.
Automated software can also keep you updated about content details to help you stay on top of your content. For example, if your business runs a blog, and you want to post every week or so, the automated software will inform you when the date approaches so you don't miss or overlook it.
Try Video Walls
Sometimes, you want an easy way to display content to your customers while they visit your building or office. If you take an approach like this, look into video walls. Video walls allow you to place TVs along the walls to show critical information or play videos for people to watch while they visit your business.
You can look into video wall display systems and choose the ideal system to help your business out. You can incorporate whatever works best for your business and display vital information to keep your customers informed. You can even use the display screens to share details with your employees so they know what they need to tackle.
Look for Website Editing and Maintenance Software
Running a website on your own can quickly become complex and confusing, even if you know about it. However, you can always take advantage of website editing and maintenance software to help you with the process. That way, you can make quick changes to the website without editing the code or potentially messing up the website.
From there, if you need to make any changes to your website, you can easily log into the software and make the edits. For example, instead of navigating the code, you can click on that part of the website, use the editing software and simply type in the new wording to make a quick change.
Review Your Keywords
As you update your content, you need to think about your keywords and make sure you utilize them. Keywords matter when you work on your search engine optimization (SEO), so you must spend some time identifying your keywords. As you do so, you can incorporate the words into your content to help you appear in more online searches.
If you take advantage of technology, you can quickly identify which keywords will benefit your business. You can then add the keywords to your website, blog posts, and anywhere else you want to improve your SEO. Doing so will help you gain traffic and maximize your potential profits as people see your content.
Establish a Clear Communication Channel
Whenever it comes to technology, you need to make communication easier for everyone. Not only should you improve communication for your customers, but you also need to make communication easier between your employees. Doing so will help them talk with other departments and address essential details among the business members and employees.
For example, some businesses use phone call software to easily redirect phone calls between departments and specific employees. They also have online chat software to discuss important details with the customers and address any problems. You can also find a tech to help you with communication through emails, text messages, and any other channels your business plans to use regularly.
Conclusion
Tech solutions make it easier for your business to maintain, develop and improve its content, so look through your content needs. As you do so, you can see which technology will help your business the most, so you can incorporate it. As you do so, you'll help your business grow and identify ways you can draw in more customers to benefit your business.