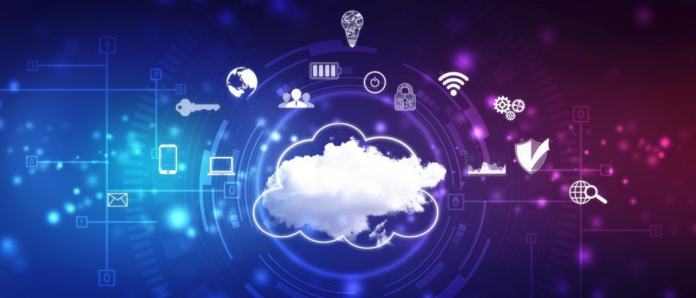 Avaya cloud solutions have consistently exceeded expectations and are improving each day. Teams may chat, call, collaborate, and meet using the Avaya cloud office regardless of their location.
Businesses these days require reliable communication solutions that facilitate information transmission throughout telecommunication networks.
Are you a business owner looking for a low-cost, high-quality, and scalable hosted solution to increase productivity and manage interactions?
You should be aware of the advantages that Avaya managed services can provide. These benefits are also the reasons why many organizations have begun to invest in such solutions.
Let's begin!!
Why Choose Avaya Hosted Cloud Solutions for Your Business?
Unified and Streamlined Communication
Centralizing voice and data services across numerous devices and locations is one of the best reasons to use Avaya managed services. It aids in the simplification of communication services and includes emergency replies. Additionally, using an Avaya managed service provider allows for the deployment of a unified and secure system. Also, it seamlessly incorporates existing cloud-based enterprise tools. As a result, the device's functions, locations, and communication are all supported.
Better Customer Support
An excellent reputation for customer service is essential to business. Here, choosing the hosted cloud solution service providers can better help manage the communication and boost the customer service enormously.
The solutions by Avaya come with highly reliable interactions and allows the customers to connect with businesses via distinct means. It includes email, phones, or instant texts. Also, the Avaya IP cloud services ensure data security and growth for businesses.
In addition, the proper cloud communications solutions will have a robust, transparent network to reduce call volume and avoid dropped calls. Deep insights and analytics are offered to enhance call quality. Thus, helping in improving the consumer service.
Easy Scalability
When competing in this advanced and technological market, you need to be flexible at all times. These days, waiting for the service provider to offer an IP tech solution to a new employee's remote location is no choice. It is both risky and rigid.
Every business looks forward to advancements. Hence, Avaya IP cloud services are ideal to count on. It can smoothly rise up and down adjustments in response to the changes. The best thing about the Avaya managed service providers is they understand each corporation comes with its specific needs.
For example, the IP telephone systems offered by Avaya are scaled for up to 1000 users. It has a single control unit that delivers the required flexibility to the businesses. Additionally, it comes with a license activation feature. This enables easy expansion of technological solutions with the installation of additional hardware. Thus, saving time and money on purchasing any new device or accessory.
Besides the flexibility, scalability comes the next biggest advantage. Earlier, to experience the advanced features benefit, you needed to buy premium packages. But these days, the pricing packages Avaya has to offer are affordable and fit varying business sizes with similar features.
In simple terms, you can upgrade the service as per the necessity. Also, you have to pay for a long time but only when there is a demand.
Increases Staff Productivity
The focus of IT employees can be shifted to sustaining the business's strategic goals. All you need to do is simply hire the managed service providers to outsource the back-end IT activities. The staff will be able to think of more imaginative and creative ways to increase efficiency.
Easy-to-Predict Monthly Expenses
Of course, investing in IT solutions requires huge finances. Also, some unknown expenditures come with growing the business or simply maintaining its infrastructure.
It can be costly for a corporation to hire and train employees to deploy and manage technologies. Rather than maintaining your systems in-house, you can outsource your IT needs and cloud services. The managed services provider can better provide the predictable monthly IT costs. Thus, saving you from any unknown expenses.
User-Friendliness is on the Top of All
After working with a wide range of different less-than-user-friendly systems, Avaya IP cloud solutions come with an easy setup. It saves the effort of system installation and more time instructing the users for better and more efficient use. Thus, ensuring satisfied and happy users.
Additionally, the transparent and easy-to-use system admin interface grants access to make changes when required. Also, securing other accounts, so no damage is done to other existing applications or software.
The support services come along with the hosted cloud solutions by Avaya. This guarantees the fixture of problems quickly and without any delays and hassles.
To make a simple name change in prior IP application versions, you would have to restart the system. But these days, only network settings and other substantial changes now necessitate a restart before taking effect.
Summing Up
To summarize, everything from lower costs to better solutions or system maintenance is a benefit of using Avaya managed services. It raises employee productivity, improves customer service, and boosts overall business growth. In addition, the company's revenue rises. As a result, Avaya is the greatest and most worthwhile service provider in which to invest. Also, you can connect with the experts to understand the solutions according to the business needs.
So, what are you waiting for?
No matter if you require the phone systems, headsets, broadcasting solutions, teleporting services, or more, choose the Avaya service provider. Your business and staff deserved the best.
Hope you find this write-up informative and helpful.
Do let us know your thoughts or queries in the comments section below.
Thanks for Reading!!