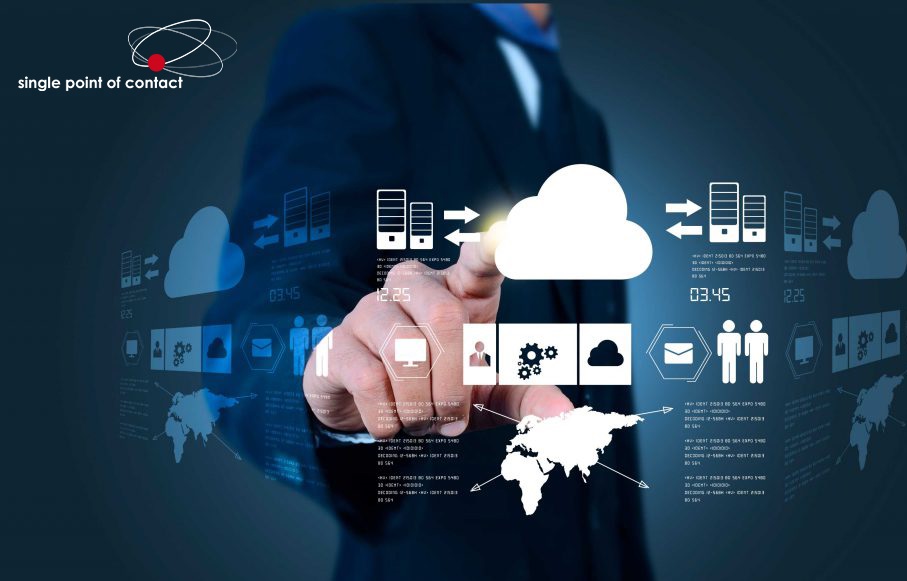 IT services are not always easy to manage and have a way of taking up a great deal of your time, money, and space. Managed IT services are the solution to this problem. You can take the help of IT service providers that provide on-demand remote access to various hybrid cloud IT applications with 24/7/365 coverage to improve your business's overall stability and productivity levels while reducing in-house infrastructure costs.
Their integrated and comprehensive approach can increase uptime management, reduce on-site and remote infrastructure setup time, and decrease overall technology maintenance costs as well as the staff needed to support these devices and services.
In this article, we will learn about-
What are Managed IT services?
Benefits of Managed IT services
Steps to effectively choose Managed IT service providers
What are Managed IT services?
Managed IT services are a boon for organizations that hand over their IT responsibilities to a third-party vendor. In such cases, specialized tasks are outsourced to these firms who provide services on the basis of either a contractual agreement or a subscription model.
These services help reduce burdens and ensure 24/7 coverage by externalizing the most complex and tedious tasks that otherwise may rob teams of their time and attention. Such services also provide specialists with advanced skill sets (and not overheads) who are able to deliver highly specific IT options as opposed to generalists who may not have expertise in specialized fields like network security or virtualization.
What are the Benefits of Managed IT Service providers?
There are numerous benefits that organizations can attain from Managed IT service providers, and some of those are-
Efficiency- The outsourcing of IT tasks, such as hardware and software installations, maintenance, upgrades, and general troubleshooting to MSPs who have their own technical experts on standby for you, will allow your in-house employees to concentrate on other tasks that are deemed more critical by management at the time. Having a third-party service provider helps you with various aspects of your business infrastructure and can help improve the overall performance and end results of your company's IT setup.
Enhanced Security– Today, security is a common concern for businesses. People carry devices wherever they go that store and transmit sensitive information, which makes security critical. In the event of a security breach, it can cost companies a loss in reputation and money. Managed service providers help secure businesses. All companies with data stores online are vulnerable to attacks; they could fail if they are not compliant with regulations specific to their industry, especially the legal and health sectors.
Work 24/7- Managed IT service providers and staff are not bound to the same daily schedule as members of the rest of your team. This means that providers can often update and maintain your system during off-work hours without interfering with business operations. You can expect more excellent uptime and fewer workflow disruptions from within your business than if there were no one to help out with matters concerning your technology subsystems.
How to effectively choose a Managed IT Service Provider?
Choosing an MSP can be difficult but a crucial task as your entire business and its security depends on this agency. But, there are a few points that you should be assured of before opting for one. Some of them are-
Fast Service & Response Time- Running into technical difficulties and issues with your technology can really put a damper on the day, but you know what makes it worse? Long hold times when you call the number for tech support!
However, if your MSP has a great ITSM (IT service management) platform that enables agents to troubleshoot and fix problems in a timely manner — and let's face it, who doesn't love a quick resolution?! — then, IT issues won't be quite as annoying. So, the critical feature that you should look for in an MSP is their service and response time.
Cyber Security Support- As a startup, it's crucial to make sure that you're doing all that you can to secure your business against any cyber-attacks and breaches. Working with an MSP who not only provides strong IT security but also helps train staff in how to manage their own company's IT assets and systems would be best. You must ensure that your employees are aware of the dangers of cyber threats (be they viruses or virus-infected emails or ransomware) and how they can best avoid them. Make sure that access privileges are regularly checked as well so that accidental exposures aren't happening.
Scalability and Flexibility- When selecting a vendor, take note of how big and strong they are. You don't want to get stuck with a dud. They should have more power and bandwidth than you need because as your business grows, they should grow with it. If they don't, then you could be dealing with performance issues in the near future which means added fees and greater pressure on you to make decisions when you're already busy! You need to select a provider that can support any growth of your organization without sacrificing performance or coverage.
So, these are a few things that one needs to know about Managed IT services and how to choose the best one for your business.