The gifting industry is increasing every passing day, and it will soon make its presence feel among the top industries. Amid multiple gifting options, video gift messaging is one of the most promising options that we should look at. We can feel its importance as customers are looking forward to it and also appreciating it to some extent.
Ecommerce Video Gift Messaging extends beyond the giver and the recipient. They utilize this emotion to communicate with people they can't personally meet and to express their feelings. So start giving your customers a choice to add video messages option for all kinds of online businesses.
Don't Miss Out On Any Opportunity
Customers consistently expect a better shopping experience. Thus eCommerce store owners must deliver it. In addition, e-commerce companies must customize their store offerings to sustain each gifting campaign because of so many occasions and reasons throughout the year. Undoubtedly, the holiday season is the biggest potential for e-Commerce gifting.
The market for personalized presents developed significantly in the present days. How people connect with one another has changed drastically since the pandemic began. Working remotely is becoming more common, and the advancement of technology is transforming the entire gifting module. People are now favoring virtual prospects even for gifting.
Therefore, businesses are turning to personalized gifts to fill the void left by a lack of human engagement. The tendency is most certainly here to stay, and the virtual economy has the potential to accelerate it.
Despite the variety in the gifting sector, there are opportunities, and demand for personalized gifts has surged multiple times over the past few years. And by the end of the year, it's likely to add more value to the customers as well as businesses. It demonstrates the sector's strength, and the expansion illustrates how quickly it is gaining recognition and changing in response to public demand. One of the key contributing elements is personalized video messages.
Better Customer Experience Leads To Increase In Sales
Treating customers with individuality is the cornerstone of personalized customer service. However, given that customers can now buy your goods and services from virtually anywhere globally using any device, it has sadly become extremely difficult. Customers, therefore, want businesses to understand their unique interests and preferences and interact with them as individuals rather than generic consumer categories. This is made possible by offering each user customized messaging, offers, and products through a personalized customer experience.
Businesses can also demonstrate their respect for customers by connecting them with communication center representatives who have the skills necessary to answer their questions or resolve their issues, using their preferred channels to allow them to move the conversation from one medium to another as required.
According to multiple sources, consumers would abandon a business after a few disappointing events, and they left brands due to a negative shopping experience.
Most customers changed to a new store, item, or shopping method during the pandemic. Undoubtedly, the pressure is on the businesses that have not yet adopted a tailored customer experience, but those that succeed have a chance. Additionally, organizations that specialize in personalization make more money from those activities than average partakers.
Customization Is The Key To Success
Personalization effectively attracts shoppers and increases their interest and dedication over time. Additionally, repeated encounters gather more data that marketers may use to create more valuable experiences. Last but not least, it attracts loyal customers who will remain faithful throughout time.
Consumers are at least somewhat likely to make their purchase decisions only on their experiences, and unimproved customer experience exposes companies to significant revenue and market stake menaces.
Regardless of the eCommerce platform used by your business, video gift messages may easily be incorporated into the customer experience to allow customers to personalize each present. Therefore, your store should explore these worthwhile strategies in order to make the most of this personalization option.
Through the conventional marketing channels for your business, promote your video message offering. Present video gift messaging on your website's home page. Create landing page occasions that correspond with important dates and calls to action that are focused on sales.
To manage your execution while using Shopify or Magento, contact their respective marketplaces to get the app now. Also, please get in touch with the respective team for a consultation and implementation strategy if you are operating on a custom store or a platform other than Shopify or Magento to get started immediately.
No matter the platform, all solutions are adaptable and scalable to fit stores of all configurations. Your store will receive the components it needs from the team to offer a video message experience that is wholly integrated into the design of your store. Your firm will benefit significantly from incorporating this additional element into your gifting platform. First, you must take a few simple steps to start interacting with your customers.
The customers will record their video messages by clicking a call to action for Video Gift Messages (a button, banner, or embed) placed within your store. As soon as customers finish their transaction, the video is automatically converted into a secure, one-of-a-kind QR code that is safely delivered back to your store and associated with the order. The video experiences can be completed according to your preferences, thanks to flexible delivery options.
Never Leave Any Stone Unturned
Add a video gift messaging solution to your store to improve the shopping experience for your customers and create lasting memories. Special occasions are all about spending time with family and marking this momentous occasion, so what could be better than giving them something they'll love coupled with personalized video messages?
Not only can personalized video messaging improve the shopping experience, but it also gives online retailers a variety of opportunities to raise brand recognition. For instance, when a present is sent to the recipient, they are also made aware of the store and its offerings. Additionally, businesses can get new clients by connecting with gift receivers through useful landing pages and doubling the value of each conversion.
Author Bio:-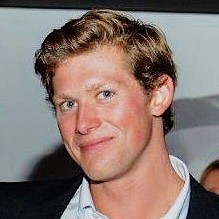 Colin Palma, the Co-Founder of Emotional Commerce, has a proven track record of catapulting revenue and profitability by acquiring key clients and improving product penetration to grow market share. He is well-versed in building brand positioning by ensuring uniqueness, analyzing competitors, and developing distinct and value-based ideas. He is also a multi-tasker who thrives on taking on complex projects, works efficiently in a diversified environment, and is passionate about developing and executing high-impact brand partnerships.