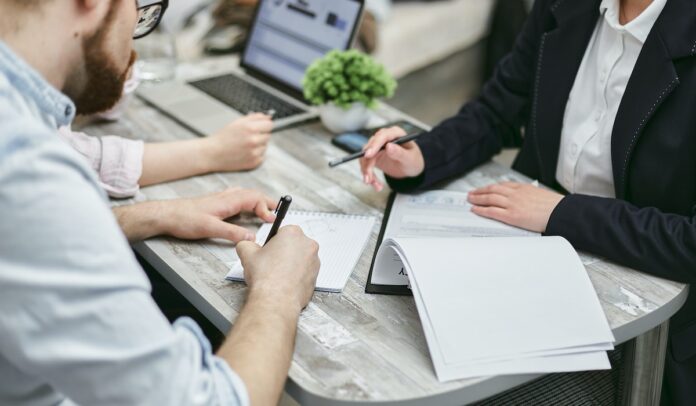 Did you know about the loan origination software before you started reading? If yes, you will recognize the value of a smooth and successful loan origination process as a loan provider. Loan origination software is beneficial because it can help this process go more smoothly. The eight advantages of using loan origination software are covered in this blog.
1. Loan Application Process Is Simplified
A simplified loan application procedure is one of the main advantages of loan origination software. You may quickly acquire all the essential data from your consumers using automatic data collecting, which can speed up the process and increase the accuracy of the data gathered.
Additionally, the underwriting procedure can be enhanced with loan origination software. You can quickly accept or decline loan applications with automated checks and decision-making tools. Customers will receive speedier replies and go through a loan application procedure that is more smoothly, thanks to this revised approach.
2. Improving Data Management
The improved data management provided by loan origination software is another advantage. You may ensure that sensitive information is secured by securely storing customer information. Since information can be quickly updated and viewed in one place, this can help increase the accuracy of your data.
3. Improved Risk Assessment
You may more accurately evaluate the risk of lending to a consumer using loan origination software. You can swiftly ascertain a customer's creditworthiness with automatic credit checks, which can help you make better decisions and result in more loan approvals.
4. Better Tracking and Management of Loans
You can keep track of your loans and make sure that payments are made on time by using automatic payment reminders and real-time loan status updates. As all loan information will be conveniently available in one location, this can also make loan servicing simpler.
5. Enhanced Analytics and Reporting
Additional reporting and analytics capabilities are offered by loan origination software. You can keep a track of your loans with the availability of real-time data. You may get the knowledge you need to make wise decisions from reports that can be modified.
6. Higher Compliance
Loan origination software can assist in boosting compliance in addition to the advantages mentioned earlier. You may make sure that all loans are made in conformity with industry laws by using automated compliance checks. The danger of noncompliance infractions can also be decreased by improved record keeping.
7. Cost Reduction
Lastly, loan origination software may help your company save money. You may save money and boost revenue production by lowering operational expenses and increasing efficiency.
8. Better Client Experience
As a lender, you know the value of satisfying customer experience. Utilizing loan origination software is one method to enhance the client experience. Automated data gathering may make consumers' experiences more pleasant by saving time and easing their aggravation. The loan application process may be kept up to date for consumers using loan origination software, which can also send automatic reminders. Customers may readily access loan information and make payments online thanks to loan origination software, which makes the lending process more accessible and convenient.
What The Future Holds For The Software
Automation
It's crucial to keep up with the latest developments as you traverse the loan origination software industry. Automation will likely increase streamlining and improve efficiency in the loan application process.
Increase in Data Security
There will probably be a more significant focus on protecting data security and privacy while sensitive data is processed, using techniques like two-factor authentication and encrypted storage.
Changes With Al
Artificial intelligence (AI) in the loan origination process is another development to keep an eye on. AI can help with various tasks, including loan servicing, fraud detection, and loan underwriting. Making judgments concerning the future of your loan origination software will be easier if you keep up with these trends and technological developments.
Conclusion
In conclusion, there is no doubt about the advantages of employing loan origination software. Loan origination software may help you raise the efficacy and efficiency of your loan origination process by streamlining the loan application process, increasing compliance, and reducing costs. You may grow your lending company by putting loan origination software in place.