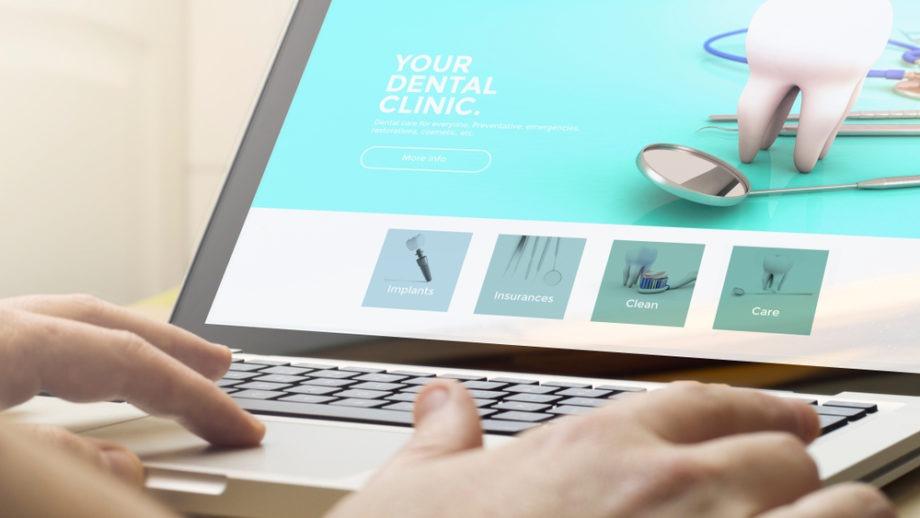 Dentists now have excellent websites that correctly reflect the high level of service they deliver to patients daily. The success of your dental practice is determined by the design of your website. One of the essential features of your website is that it allows patients to schedule an appointment with you at any time.
Most patients are uninformed of the particular name of the treatments they require. All they know is that they have a problem. As a result, it's up to the dentist's office website to find a way to engage by utilizing a search engine optimization (SEO) strategy.
On the contrary, if you are a dentist and still don't have a website, then you should think about a dental website development company as soon as possible.
Here we have researched and found some of the best dental website suggestions that you can implement on your website to get more patients.
7 Ways to Improve Your Dental Website to Attract Patients
Here are some specific methods for increasing the effectiveness of your dentistry website and attracting new patients:
1. Easy to Navigate Website
People are always on the move. Therefore your dental website must be easy to use on any device. It is impossible to emphasize the importance of navigation in the user experience. Patients will abandon your website if they are unable to navigate it. Patients may leave your site searching for another clinic if they can't figure out how to schedule an appointment or get directions to your office.
Patients are far more likely to contact or schedule an appointment if they can discover what they're looking for, regardless of their device. Patients assume that if a dentist has a clean, professional website, they have a clean, professional business.
2. Appropriate Keywords for a Dental Website
Patients looking for dental treatments use many terms, which dental practitioners must be familiar with. However, finding out the dental treatments and procedures people are looking for might be as simple as looking up the specific terms they use.
As a dentist, you have no idea what keywords to use for their dental website, therefore you should hire a marketing agency. The agency will analyze and integrate keywords into the website.
Here, the marketing professionals will optimize keywords and boost the amount of traffic you get from search engines, making it more likely that people will find your site on a search result page.
3. Optimize Website of Contact Pages
Search engine optimization (SEO) allows your dental practice to appear higher in search engine results for dentists in your area. You should also include a Google map with your dental practice's address on your contact page.
Furthermore, registering your website with local directories and review sites like Manta and Google Maps makes it easy for potential clients to access your website and learn more about your firm. Not only will SEO improve the exposure of your website in organic search, but it will also improve the ranking of specific pages on your site.
4. Include a Testimonial
As a dentist, you're probably aware that word-of-mouth referrals are great for attracting new customers.
One of the essential dental marketing ideas is to establish the trust of potential patients through testimonials, which are the digital equivalent of word-of-mouth. However, you must first obtain permission from the patients before posting testimonials.
Written testimonials are effective, but video testimonials have the potential to reach more patients. So please create a page dedicated to showcasing your positive internet reviews and patient testimonials on your website to help it achieve its maximum potential.
5. Create a Call to Action
One of the most crucial aspects of a successful dentistry website is making sure that each page includes a call to action. A compelling call to action (CTA) should be present on both your dentistry website's desktop and mobile versions to persuade consumers to take action.
The goal of a CTA is to turn a visitor into a patient. A good CTA can assist them in determining their next steps. Calls to action increase conversion rates by instilling a feeling of urgency among potential patients.
A call to action on your dentistry website usually comprises an action verb and appears in a prominent location. Pop-ups, side panels, slide-ins, and headers are just a few examples.
6. Blogging for Dentists
It isn't easy to demonstrate that you're an expert in the dental sector without a blog. Many dentists enjoy maintaining an active blog where they can share their ideas on current dental field events and their thoughts on their practices.
Blogging is a method that dentists can use to improve the performance of their websites. For example, you can increase your practice's dentists and staff by advertising your blog's holiday parties and charity events.
7. Display Photos & Videos of Your Clinic
People will think about how they'll be treated as friends, not just other patients if you display images of your staff. So it's not just about putting pictures of your employees on your website; it's about showing off your practice's warm, human side.
Share photos of the staff celebrating birthdays or having lunch together. Demonstrate how much your employees enjoy working at your office. It's also fun to share photos throughout the holidays. This demonstrates to them that you appreciate teamwork and a healthy work-life balance.
Patient testimonial videos can also help to distinguish your dentistry website and establish social proof. Consider making an introduction video that includes your educational background, industry experience, and a light-filled tour of the company for extra points.
Conclusion
An effective website is one of the best marketing tools you may have. It's how a lot of people find out about your practice. We hope you've learned some valuable hints for improving your dentistry website. By carefully following the tips, you will be able to increase traffic to your dentistry website and increase customer conversion rates.
Author Bio
Ravi Makhija is an entrepreneur, and IT professional. Tech geek. Founder & CEO at WebyKing – Globally Trusted Web Design Development Company. Loves writing about new technologies and the latest trends in the IT field.