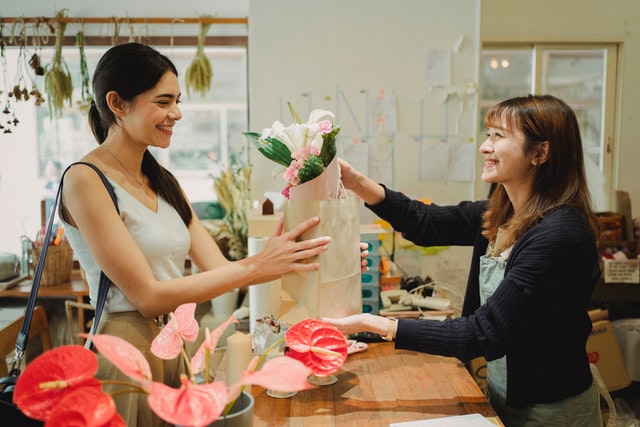 Nowadays, customer retention is one of marketers' and salespeople's most important priorities. In addition, the shift to e-commerce platforms has made the market environment more competitive than ever. Therefore, coming up with customer retention strategies has become more important than ever. Forbes indicates that it's relatively cheaper to retain existing clients than to acquire new ones. That's why you need to develop customer retention strategies that can assist your company in retaining existing clients.
Here are seven customer retention strategies that will make your business successful in 2022.
1. Communicate With Your Customers Regularly
Today, there are many ways to keep in touch with your clients, including SMS software, social media platforms, email messaging, etc. In particular, over the past few years, social media has become popular and is used by the majority of people. Nearly everybody is on one social media network or another, making it easy for you to get in touch with your clients.
Research indicates that nearly 64% of customers prefer brands to get in touch with them on social media, their preferred and easily accessible medium. Social media interactions with clients can demonstrate personalization that makes clients feel cared for and valuable to your brand. For instance, a simple act of replying to your client's comment can help you retain such a customer.
2. Create Useful Content
Creating valuable and insightful content for your clientele base to consume helps develop trust and credibility. In turn, this attracts clients to your website, again and again, leading to customer retention. Also, valuable content enhances your analytics and demonstrates to clients that your brand is keen on making profits and assisting them as clients.
Marketing experts recommend creating valuable content through blogs, newsletters, and how-to videos concerning your clients' needs to foster stronger relations with your clients. Ultimately, creating useful, relevant content will keep clients coming back for more, thus helping retain your clientele base.
3. Personalize Customer Interactions
If you're contemplating how to enhance your customer retention strategy, personalization is a great way to achieve this goal. Personalizing customer interactions can be as simple as knowing and referring to customers' first names.
Also, you can preserve your existing client's buying history and leverage such information to recommend products or services of interest to them. Eventually, addressing your clients in a more personalized way makes them feel recognized, cared for, and valuable, thus continuing to transact with your brand.
4. Share Customer Reviews
Studies indicate that consumers often take other consumers' opinions to be of more weight over those of your brand. Customer reviews aren't biased since clients often provide their genuine views and feedback regarding your brand's products or services.
Therefore, sharing customer reviews can constructively influence the perception of potential and existing clients regarding your brand. Regarding retention, when a new or one-time customer sees a positive testimony on your website, they feel that your brand treats clients exceptionally. In turn, this keeps them coming back to your brand.
5. Create a Loyalty Program
If your clients demonstrate loyalty to your brand, you should develop a reward program for them. Over the years, loyalty programs have been tested and are effective strategies to enhance customer retention rates. Enabling clients to get rewards for their purchases is an excellent way to keep them returning to your company. Studies indicate that over 80% of clients concur that loyalty programs encourage them to spend more with a company.
6. Enhance the Response Time
Today's tech-savvy clients prefer to get prompt responses to their queries. Research indicates that over 56% of clients acknowledge that the efficacy of customer service determines their loyalty to a particular company. You can enhance the response time by integrating live chat capabilities on your web pages. Ultimately, live chat can assist your brand in converting leads while retaining existing clients.
7. Uphold Your Brand's Values and Promises
Perhaps many of your customers opted to transact with your brand because of its values and positioning that match their suitable seller profile. Therefore, a slight deviation from your initial values that made them prefer your brand can push them away. That's why you need to uphold or strengthen your brand's values.
Conclusion
Overall, customer retention is a continuous process that you need to improve each day as you interact with your clients. These seven customer retention strategies can help you strengthen your relationship with customers, leading to better retention rates in 2022.