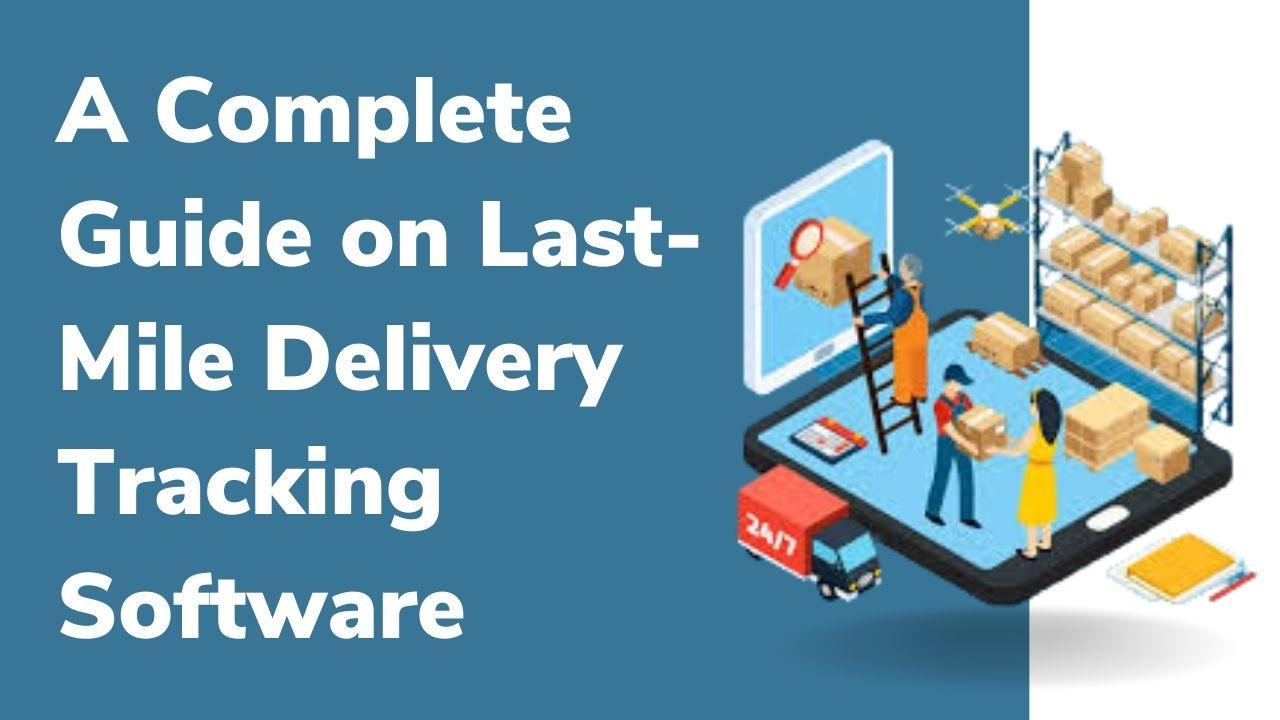 Last-mile delivery software is being embraced as a requirement to increase customer loyalty, improve operational costs, and reduce manual dependency. As customer expectations rise, developing new last-mile delivery methods becomes critical.
Traditional delivery models employed by organisations across industries are inefficient in managing same-day deliveries, on-hour deliveries, contactless delivery, curbside pickups, and white-glove services. As a result, using innovative last-mile software to digitise core logistics activities is rapidly becoming a critical business enabler. They can become more nimble while remaining efficient.
All businesses seek a platform or software that will enable them to exceed customer expectations while also improving operational efficiency. Last-mile solutions use all enterprises, including B2B, B2C, and D2C businesses.
Importance of Last-Mile Delivery Software in the Modern Era:
Such innovation is critical to developing to save time and money. It is vital to create last-mile delivery software to satisfy the client's deadlines. Even though it is critical to keep ahead of the competition, logistics service providers have become an increasingly important aspect of their corporate operations.
Advanced last-mile delivery software managers are proactively notified about early, on-time, or late deliveries using predictive intelligence and machine learning. Another significant benefit is that it ensures customer delivery transparency.
The Advantages of Last-Mile Delivery Software
Last-mile tracking software has several advantages in today's market, ranging from automating monotonous manual operations to increasing revenue and improving customer experience.
Let us quickly go through some of the essential advantages of last-mile delivery software.
Route optimization in Real-Time
Last-mile tracking software delivers optimised real-time inventory visibility across the whole store and supply chain process to accurately accept, fulfil, and finish orders across various delivery alternatives. Companies must correctly place inventory to improve supply chain planning, expedite order fulfilment, and eliminate errors.
Productivity is High
Last-minute delivery software is an excellent approach to boosting productivity by making deliveries promptly. It is extremely beneficial to logistics and transportation organisations.
Last-mile delivery software can quickly complete longer routes by reducing excessive idling or unintentional deviations.
Increased Profitability
Last-mile delivery software is an excellent investment in terms of profitability. Sales logistics may be able to expand their business to the top by improving client experiences and increasing retention. All of these factors will contribute to increased profitability in the future.
Rates of High Flexibility
Businesses must provide on-time delivery to their consumers because, in today's environment, every customer is savvy and expects their goods to be delivered as quickly as possible. Customers value organisations with a smart last-mile delivery system to give more flexible services and a better client experience.
Decision-Making Based on Data
Based on last-mile delivery tracking, data-driven business intelligence and machine learning algorithms enable delivery stakeholders to make fast and correct decisions.
Enhance the Customer Experience
Last-mile software assists businesses in increasing customer engagement by providing unique customer services such as letting customers know where their item is at any time, when it will arrive at your door, and who is delivering it. It provides automated alerts to consumers, informing them of their order's delivery status and any unavoidable delays. Natural luggage processing chatbots activate a last-mile tracking tool, increasing client interaction.
Why Is a Last-Mile Delivery App Necessary for Your Business?
We need a last-mile delivery service for all, whether it's an e-commerce app, a food delivery app, or any other ordering and delivery app. This is due to the fact that these apps aid in the timely delivery of orders to consumers. You must consider this if you want to provide users with high ease and rapid delivery.
Here are a few reasons why a last-mile delivery app should be developed:
GPS tracking makes it simple to locate a car.
Proper fleet management aids in the tracking of all routes taken by the fleet.
Customers can reserve cargo or parcels.
Cargo tracking has gotten easier with the help of NFC and RFID.
Maintaining a record of dispatch information, data tracking, warehouse management, and inventory management is simple.
Some of the benefits of actual mile tracking are as follows:
Dynamic routing allows for same-day delivery.
Real-time mile tracking improved the client experience.
Examine essential metrics, reports, and analytics to keep track of everything.
Electronic evidence of delivery is a true game-changer in the logistics business.
Before developing the last mile delivery management software, the following issues may arise:
Last-mile delivery software is designed for the consumer's convenience, ensuring that purchases are delivered on time and without any delays.
The frequency of phone calls to inquire about cargo status is increasing.
When clients inquire about the status of their cargo, the company runs into a slew of problems. One of the most common issues organisations encounter is spending hours of time, energy, and money answering and reacting to phone inquiries.
Let us take an example: if a customer calls the agent and asks when the order will be delivered, the agent will first trace the order, then call the person who is conducting the delivery, and then narrow down the person who is working and delivering goods on the ground. The basic information is delayed throughout this process, and the agent responds appropriately.
Using last mile automation software, you may make a hassle-free delivery.
Delivery costs are prohibitively expensive.
Companies have numerous challenges in providing a great delivery experience while remaining profitable. Long routes, driver salaries, failed deliveries, and fleet operations are the primary causes of high delivery costs.
Uncertain elements
Various factors are unpredictable, and beyond human control, such as weather, road traffic, and flat tires, that may disrupt the delivery process. In this circumstance, the corporation can only give one thing: keep the consumer updated via the tracker and have a backup plan for promptly delivering the items.
How to Save Money on Last-Mile Delivery:
Whether you are delivering food, medications, or clothing, coordinating your operations down to the last mule is an essential task.
Businesses may drastically cut last-mile delivery costs by lowering delivery miles, improving visibility, limiting hazards, increasing driver productivity, developing multi-drop delivery routes, and adhering to SLAs (Service level agreements).