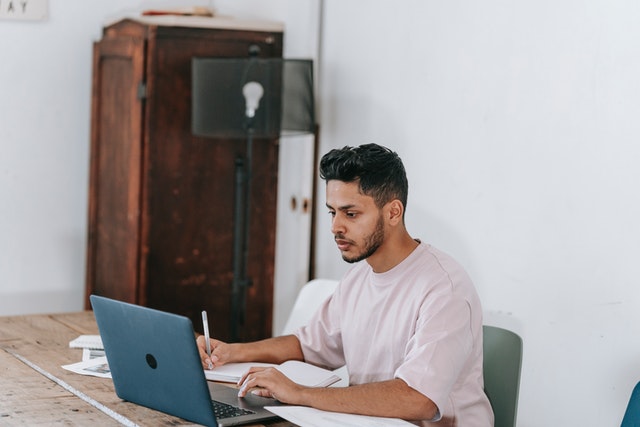 Technology has made a profound impact on the way we live and learn. In recent years, there has been a surge in online courses and programs because people have trusted them as legitimate ways to earn credits and degrees.
Despite numerous advantages of learning online, one of the biggest challenges is keeping yourself motivated and on track. It can be easy to get distracted when you're learning online, and if you're not careful, you may find yourself behind on your work or struggling to catch up. Fortunately, the following apps and tools can help you stay on track with your online learning, including the following:
1. Udemy
Udemy is one of the most popular online learning platforms, with numerous free and paid courses for taking classes at your own pace. You can pause and resume courses as needed and bonuses, such as downloadable resources or access to the instructor's private forums.
Udemy also has a mobile app, making it easy to take your courses on the go. Besides, it offers a Udemy for Business solution that helps organizations train employees. The app has won the hearts of many online learners, rating it 4.5/5 on the App Store and 4.6/5 on Google Play. According to researchers, it's one of the apps that have produced the most effective outcomes in online learning.
2. Coursera
Coursera is another popular online learning platform, offering various courses from different institutions. The courses primarily serve adults seeking to improve their career prospects. However, K-12 students and teachers have started benefiting too. One of the best things about Coursera is that it offers courses taught by professors from some of the world's top universities, including Stanford, Yale, and Princeton. These free and paid courses provide more features, such as graded assignments and instructors' feedback.
3. ClassDojo
ClassDojo is a classroom management tool that helps teachers track students' behavior and progress. ClassDojo provides teachers with valuable data to improve classroom dynamics by recording positive and negative behaviors. Additionally, ClassDojo allows teachers to set goals and give rewards, motivating students to stay on track. ClassDojo helps teachers focus on teaching and learning through its simple interface. The free app on the App Store and Google Play helps tutors view online learners' progress remotely.
4. Udacity
The massive open online course (MOOC) provider offers free and paid courses. Two Stanford professors founded the company, which teaches computer science and programming through user-friendly apps. Students learn programming basics, build websites, and create Android apps. Since its inception in 2011, Udacity has enrolled over 10 million students from 190+ countries in various courses. Besides, its graduates serve top tech companies, including Google, Facebook, and Amazon.
5. Lynda
Microsoft owns the online learning platform that offers software development, design, business, and photography courses. Lynda is available as a website extension and an app for iOS and Android devices. The app allows you to download courses and watch them offline, making it an excellent option for learners who want to continue their education even when they don't have an internet connection. Lynda.com has built a reputation as one of the best places to learn online for the last four decades.
6. Mimo
Mimo is a mobile app that teaches you coding through mini-games. It's like having a tiny robot tutor living on your phone, giving you personalized feedback and helping you progress. It offers free courses for building websites, iOS, and Android apps, and even video games. The app has a friendly user interface that makes learning fun and easy.
7. C++
C++ programming is a powerful, high-level language widely used in commercial and industrial software development. C++ is an excellent choice for learning how to program because it's easy to learn through various applications. You can also take an intro to C++ course from a reputable online platform such as Codio. They also offer courses on Python and Java just to name a few. Most students who complete these courses find jobs as software engineers or in other technical roles.
Closing Thoughts
The apps and tools listed above provide an excellent opportunity for enhancing online learning. They are fun, easy to use, and can be a great way to supplement your existing coursework. You don't have to attend physical lessons to hone your learning style and preferences because technology helps you access such resources from the comfort of your home.