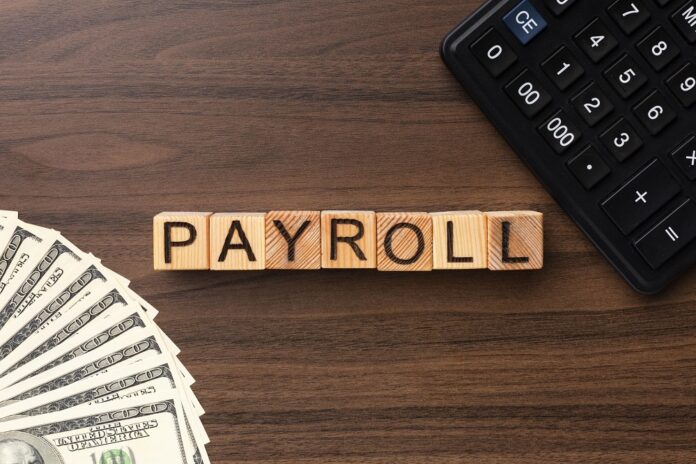 HR payroll software can help organisations manage their human resources and payroll functions. Payment Management software is designed to streamline payroll processing, automate tasks, and provide accurate financial reporting. In addition, the software typically includes a range of features such as employee self-service, time and attendance management, tax calculations, and benefits administration.
Here are the top eight features of the best HR payroll software that will depend on the specific needs of your organisation.
Automated Payroll Processing:
Automated payroll processing streamlines the process of paying employees. It involves automating tasks such as calculating employee salaries, taxes, and deductions, as well as generating paychecks or direct deposits.
HR payroll software can help automate payroll processing by integrating time and attendance systems, employee information databases, and accounting systems. This allows for the automatic transfer of data and the automatic calculation of payroll based on that data. The software can also automatically generate tax forms and other payroll reports.
Compliance Management
The best HR payroll software should comply with local labour laws, tax regulations, and other government requirements to reduce the risk of noncompliance with labour laws, avoid penalties and fines, and maintain good relationships with employees.
Automated payroll processing can help organisations comply with labour laws by ensuring accurate and consistent calculation and payment of wages and benefits, as well as proper tracking and reporting of employee hours worked.
Automated payroll processing can improve compliance with government regulations, such as tax and labour laws, by ensuring compliance with minimum wage, overtime, leave of absence, tax compliance, and recordkeeping compliance.
Employee Self-Service
Employee self-service (ESS) is a feature of the best HR payroll software for automated payroll processing. It allows employees to access and manage their payroll and HR information. For example, with ESS, employees can view and update their personal information, view pay stubs, and request time off, among other things. This feature can be accessed through a web-based portal, mobile app, or other online platforms.
Time and Attendance Management
The best HR payroll software should include a time and attendance management system that integrates with payroll processing, allowing employees to clock in and out and supervisors to approve timecards.
Features include automated timekeeping, accurate time calculations, real-time tracking, and compliance with labour laws. These features are designed to automate timekeeping tasks, reduce errors, and provide greater transparency into employee work hours, making it easier to calculate accurate pay and comply with labour laws.
Customizable Reporting
The best HR payroll software should provide customisable reporting capabilities, allowing you to generate reports on payroll expenses, tax liabilities, and other important metrics for your organisation.
Customisable reporting can be incorporated into automated payroll processing, such as customisable report templates, real-time data access, compliance reports, data visualisation tools, and exportable data that can be used in other business applications, such as accounting software or business intelligence tools.
Organisations can generate reports that are tailored to their specific requirements, providing greater insights into their payroll and HR processes and helping to inform strategic decision-making.
Security and Access Controls
Automated payroll processing involves the use of technology to manage payroll data and perform payroll-related tasks. Therefore, security and access controls are essential to ensure the integrity, confidentiality, and availability of payroll data and prevent unauthorised access or misuse.
Implementing security and access controls in automated payroll processing includes features such as role-based access control, Strong password policies, Multi-factor authentication, Audit trails, and data encryption to protect sensitive payroll data.
Mobile Accessibility
The software should have mobile accessibility, allowing employees and supervisors to access payroll and HR information from anywhere, at any time.
The best HR payroll software should have a mobile-friendly interface and user-responsive design to optimize payroll applications and portals for mobile devices. This includes ensuring that text and buttons are of large size so that they can be easily clicked on a smaller screen.
It should incorporate accessibility features into payroll applications to ensure that they can be used by employees with disabilities. This might include features such as text-to-speech or screen readers.
Customer Support
Many customers prefer to find solutions to their problems on their own rather than waiting for a support representative. Consider offering self-service options such as a knowledge base, FAQs, or a chatbot to help customers quickly find answers to their questions. Good software must have features such as self-service options, personalised support, step-by-step guidance and troubleshooting, and 24/7 Availability.
The best HR payroll software should provide excellent customer support, including training, implementation, and ongoing technical support to ensure that your organisation maximises the benefits of the software.
Wrapping Up
HR payroll software aims to simplify and automate the management of HR and payroll functions, reducing administrative burden and ensuring compliance with government regulations. With the use of the best HR payroll software, organisations can increase efficiency, reduce errors, and improve the overall management of their workforce.
About the Author
Sindhu Revuluri
One of the prime contributors for BetterPlace, Expertise in HRMS and Staffing, Content Strategist by Profession. A Music Lover & Traveller by Choice.