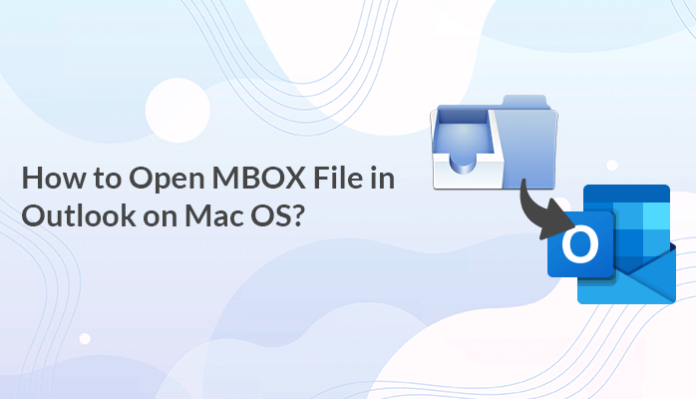 The popularity of Microsoft Outlook is increasing day by day. It has become one of the most popular Email Clients across the globe. Outstanding Services and some better features are the primary reasons for its popularity. However, Some of us are using different Email Clients that restrict us from taking advantage of Outlook.
The common examples are those who access the mail on Apple Mail and Mozilla Thunderbird Email Clients. These are the two main email clients which are using the MBOX format to store Email messages. Mulberry, Entourage, Eudora, etc. are some other less popular Clients that support the MBOX file format.
MBOX file format is a chain of Emails that comprises the entire email folder in a single database file. To open MBOX file in Outlook first we need to convert it into different file formats. The step-by-step procedure is explained here. Before that let's discuss why we need to import MBOX files to Outlook.
Need to Convert MBOX to PST File Format 
Outlook for Mac generally imports the data into OLM and PST file formats. This PST format has a lot of advantages over the MBOX format. Following are some reasons that explain why users of Email Clients that use MBOX files prefer Outlook.
Thunderbird failed to filter the spam email messages. But, Outlook provides an anti-spam function that prevents data from unwanted emails.

Outlook encodes emails and other email items by providing password protection.

It also provides the inbuilt calendar feature which helps in maintaining important tasks. While we have to insert a third-party extension in Thunderbird mail. 

Outlook is compatible with the MS Exchange server which maintains all email items offline.
These are some advantages of Outlook over MBOX-supported email clients. It also induces the demand to export Thunderbird emails to Outlook. Without any further delay, let's resolve the main concern of how to open MBOX file in Outlook.
Manual Techniques to Convert MBOX to PST File Format
To convert the MBOX file format to Outlook, we require the installation of multiple email clients such as Apple Mail, Eudora Mail, Outlook Express, and MS Outlook. After installing these Email Clients we need to take action by following further steps.
Step 1 – Import MBOX File Into Apple Mail
Install and open

Apple Mail

on your system.

Choose the

Import Mailboxes

option from the

File Menu

.

Select the files from where you want to import data and then press

Continue

. Remember the files must be in

MBOX Format

.

After that Browse the

MBOX Files Location

. Click on

Choose

and then

Continue

.

Click on

Done

when the process gets complete.
Apple Mail doesn't allow you to open MBOX files in Outlook directly. Therefore, to complete the process we need to install Eudora Mail Client.
Step 2 – Use Eudora Mail
Now, add this MBOX file to Eudora Mail. To do this process follow the given steps.
After installing

Eudora Mail

, copy the Mbox file on your system.

Change the name of the

.mbox

extension to

.mbx

.

Now,

move the .mbx extension file

to this location.
[C:\Documents and Settings\Application Data\Qualcomm\Eudora]
After this run,

Eudora Mail

and

double click

on the

.mbx

file to configure.

Now,

close

Eudora Mail.
Step 3 – Import Messages Using Outlook Express
In this step, we will transfer the Eudora files directly into Outlook Express using the inbuilt import option.
Open Outlook Express and select the

File

option. Now, click on

Import

and choose

Messages

.

Select

Edora

and then click

Next

. 

After that, browse the

.mbx

and click on

Next

.

In the end, select

Next

and

Finish

the task. 
After finishing this task, you can view the imported MBOX file in the Local Folders of MS Outlook Express.
Step 4 – Import Messages to Outlook from Outlook Express
Now, we will import the Emails directly from the Outlook Express application to Microsoft Outlook. Following are the steps to do this process.
Open MS Outlook, then navigate to

File

and select the

Open

option.

Click on

Import

to open the

Import and Export

window.

Select the

Import Internet Mail and Addresses option

and click on

Next

.

Now, select

Outlook Express or Window Mail

option and again click on

Next

.

Then, to start the import process click on the

Import

button.
After following the above procedure, you can now open MBOX file in Outlook on Mac OS. These manual techniques are free of cost but it requires technical knowledge to perform the actions. There are some other limitations of these manual techniques that originate a need to find an expert solution.
Limitations of Manual Techniques
Although, manual techniques are free of cost and do not need to spend any amount. But, these methods are not able to fulfill every requirement. Some of the limitations are given below.
It requires higher expertise and good technical knowledge.

The user has to work on both the MBOX Email Client and Microsoft Outlook to perform the whole process.

The process is risky and time taking for a non-technical user.
To overcome these limitations some expert techniques can help to convert MBOX to PST very quickly. These techniques are not risky and can be performed easily by a non-technical user.
Expert Techniques to Convert MBOX to PST File Format
To overcome the limitations of manual techniques, we have a third-party professional tool. It is very beneficial to open MBOX file in Outlook. Cigati MBOX Converter is one of the best tools available in the market for Mac and Windows OS. This tool can easily convert MBOX files into multiple file formats such as PST, PDF, EML, CSV, and many more. 
Apart from importing MBOX files into different file formats, this tool allows the user to export them directly to Gmail, Yahoo, Outlook, Office 365, Hotmail, etc. It also provides a date range filter with no data alteration on all versions of Mac OS. 
Conclusion
Outlook has various advantages over any other email client. The files in PST format are more secure and Outlook provides some extra facilities to maintain all email items offline. Thunderbird, Apple Mail, and other email clients that export files in MBOX format do not have this facility. It generates the need to open MBOX file in Outlook to enjoy the benefits of MS Outlook services. To perform this task, the Cigati MBOX Converter Tool is one of the best expert techniques for Mac and Windows OS users.