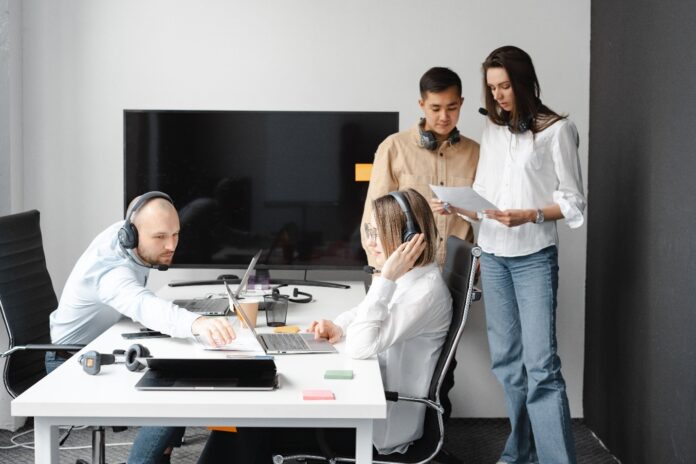 Paperwork is so tiring and time-consuming that you have trouble meeting work deadlines. If that is the case, then you are not alone. Maximizing efficiency is the key to success in today's fast-paced corporate environment. One thing is certain, whether you're a seasoned professional or a new bee: time is money, and squandering it on ineffective office procedures will definitely hurt your bottom line.
So if you want to succeed in the corporate world, you must adapt to the practices that make your office operations efficient. While this may be challenging and overwhelming, this blog has got you covered. This blog will walk you through the labyrinth of practical strategies to revolutionize how you run your office. So bid farewell to chaos and get into the world of seamless workflow with these tips. Let's get started.
Top 10 Tips to Make Your Office Operations Efficient
Follow these amazing tips to boost your efficiency in the office and achieve your targets in a snap.
Supercharge Your Space
Your surroundings play a great role in your efficiency. So if you want to kickstart your efficiency, transform your workplace into a productive space by rearranging furniture and decluttering. As a result, you can embrace good energy flow. You may do so by placing a small plant or a motivational quote. So adapt this practice and get ready to eliminate the bad vibes and boost your team's focus and creativity.
Rev Up Communication with Tech-Savvy Tools.
Seamless communication is one of the best ways to make office operations effective. A seamless communication system will replace countless email threads. Utilize the power of cutting-edge technology to promote quick communication and cooperation, such as Slack, Trello, or Microsoft Teams. These virtual hubs will spark productivity and keep everyone in sync, whether your team is located across the room or halfway around the world.
The Almighty Power of Time Blocking
It's time to manage those interruptions and master your to-do list like a pro to handle all the tasks. The best superhero movie is time-blocking. If you want to maintain complete concentration on a single activity at a time, schedule specified times for work, meetings, and breaks. You'll soon observe a spectacular increase in production as you smash every block with unmatched efficiency.
Ergonomics: Your Back's Best Friend.
Who says comfort can't coexist with productivity? You may upgrade your workspace with ergonomic furniture that your body will thank you at the end of the day. Invest in an adjustable chair that supports your spine's posture and a desk that leeasily do the tasksth ease. As a result, aches and pains will vanish, and you'll be able to lead your team to peak performance.
Don't Forget Snacking
One of the best ways to keep office operations efficient is to stay energetic. Don't underestimate the power of a well-timed snack attack that will lift your energy. You may fuel your brain with superfoods like nuts, fruits, and brain-boosting dark chocolate. Remember that a quick munch between tasks can revitalize your energy and give you the mental edge to tackle challenges like a boss.
Embrace the Mighty Power of Delegation.
If you are feeling overwhelmed with the endless to-do list, then it is time to seek a helping hand. You can make the most of the power of delegation and make office operations efficient. You may consider using team collaboration software that will ensure smooth collaboration and communication between the team members. Use Sync.com Voucher Codes to save your hard-earned dollar while increasing the team's efficiency. So trust your team members' skills and assign tasks that play to their strengths. As a result of this, you will be able to free up your time for more strategic tasks, and you may also empower your colleagues.
Take Exercise Breaks
If you want to unleash your inner office superhero, then physical exercise is your way to go. You may incorporate short exercise breaks into your daily routine. Your exercise may include a quick walk or a few stretches, which can invigorate your mind and body. This will banish the afternoon slump and reawaken your productivity powers.
The Zen of Mindfulness and Meditation
In the midst of office chaos and regular commotions, you may find your calm and tap into mindfulness magic. To focus more clearly and clear your mind, you may consider trying deep breathing exercises or meditation. You'll meet deadlines with calm ease and motivate others to follow you on your path to enlightened productivity.
Turn Work into Play.
Who said work couldn't be enjoyable? With the power of the gaming approach, you may transform routine jobs into challenging missions. So if you want to stoke your team's competitive spirit and add a healthy dose of excitement to the workplace, you may set challenges, make leaderboards, and recognize accomplishments. This way, you will be able to effortlessly improve your.
Reflect and Celebrate Victories
It's time to enjoy the success of your productivity victories. You may plan frequent opportunities for your team to reflect on and acknowledge successes. Moreover, you should also pinpoint areas for development. Your team will become super-efficient by celebrating wins and learning from failures, and this approach will guarantee a successful future for your workplace.
Wrap UP!
Here are some of the best advice to unleash unstoppable office productivity. With these amazing suggestions at your disposal, you're now prepared to transform your workplace and drive your team to new levels of productivity. Keep in mind that there will always be new problems at work, so be resilient and never underestimate the value of constant progress. With these tips to make office operations efficient, you can create an environment where productivity will foster.
Meta Title: Tips to Make Office Operations Efficient
Meta Description: Do you want to increase your efficiency at the workplace and face all the challenges effortlessly? Here are the top 10 tips that will make it possible.
Author Bio: Emily Thomson is a content marketer who works for Affiliate Marketing – Discount and Voucher Codes Providing Platform. A writer by day and a reader by night; She is striving to make the most of the new opportunities that comes in his way and excels in everything she does.