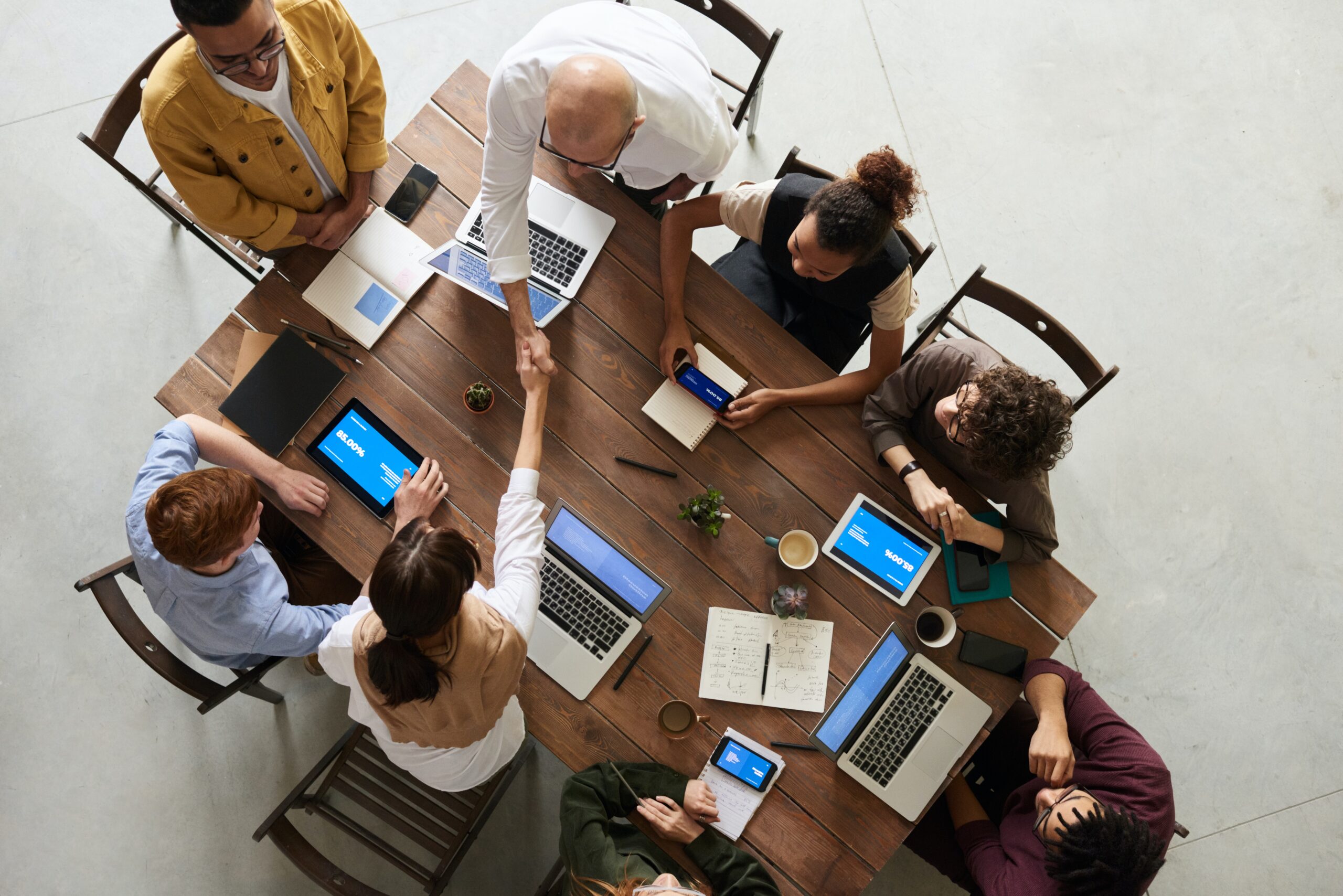 The technological age has transformed how businesses operate because few embrace the brick-and-mortar setup. Instead, they operate from anywhere in the world, paving the way for more competition than ever before. The ways you market your business have also evolved. As a business owner or manager, you are probably aware of how technology can help your business grow and develop. The following are tips for leveraging technology to boost your business:
●  Use the Available Online Avenues to Connect With Business People and Customers
You can connect with business people from around the world with the help of technology and the internet. There is a big difference between connecting and networking. By extension, connecting is exchanging information with someone on the internet. On the other hand, networking is building a relationship with someone who refers you to other business people.
Many people have many online connections, which are just idle relationships, but they don't have a real network of highly placed friends that they can tap into when they need to take their business to another level. Use the opportunity to boost your business because networking requires very little time.
Various companies are taking advantage of online video platforms, like YouTube, to launch their video channels. Not only that, but they are creating a brand voice and building a community around their channel. The critical thing to remember here is that videos serve as marketing avenues, not only for entertainment purposes.
●  Technology Enables You to Improve Various Business Skills
Technology has transformed the way businesses operate. With technological developments, it is possible to improve various business skills through online training and live-streaming. Many technologies can help you be more productive at work, better manage your customer relationships, and give you a competitive advantage over your rivals.
For example, you can now perform your job remotely or do online shopping for the needs of your family life. Technology is also helping many small businesses succeed in a competitive market. If you want to create an outstanding business blog, then you have to use technology as a tool that helps you improve and grow your business.
● Use Technology to Increase Productivity
Technology can play a huge role in increasing the productivity of your business. Businesses use different tools to increase their productivity. For example, some apply technology to maximize employees' productivity through cloud-based time clock software that helps track employee attendance from anywhere.
Video conferencing is another popular tool companies use because it allows customers and vendors to see each other and communicate more effectively. Most services will offer video conference rooms or offices at a low cost. Instant messaging is another effective way to communicate with colleagues and clients. On the other hand, the proliferation of email has increased productivity in the workplace across various industries.
It has freed people from the need to be in their office to interact with coworkers by providing an avenue for them to communicate with colleagues who are not physically present in the same space. Email is one example of a technology that can enhance your business productivity. The instant availability of information through smartphones and other devices is another example.
●  Technology Enhances Your Business Security
Technology is one of the most effective ways to protect your business and customers. You can protect your physical, digital, and intellectual property with the right technology. You can also protect your employees and customers from cyberattacks with technology. Your business could be vulnerable to attacks, but you can prevent breaches with the right security solutions in place.
Everything from computers to mobile devices to cloud services can be targeted cybercriminals. However, with the right technology in place, you will be able to protect your customers' identities, financial information, and more.
Bottom Line
Technology has transformed the way people do business. It's no longer just about having a website and social media profiles to drive traffic. You must now learn how to make technology work for you, which means connecting with customers where they are looking for information. By following the above tips and taking advantage of the many tools out there, you should be well on your way to starting a successful company that can use technology as an advantage.