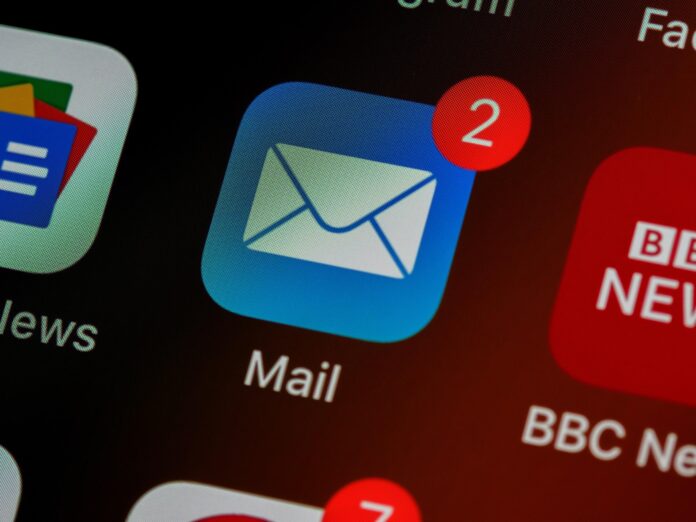 Automation of email marketing is a very successful digital marketing technique. Prospects become customers, and one-time purchasers become repeat customers and ardent fans, thanks to effective email marketing. Email marketing has been there for a very long time. It regularly outperforms all other marketing channels when interacting with prospects, nurturing them, and converting them into customers. We'll walk you through the whole process of setting up your email marketing funnel so you can create leads and sales 24 hours a day, seven days a week in the following post.
Benefits of Automation of Email Marketing?
There are various advantages of automation of email marketing, some of which are listed below:
1. It is self-contained and does not necessitate any action on your part.
One of the most important benefits of an email process is self-contained. You can specify a specific criterion to trigger the processes after they've been set up, and they'll be off and running.
2. They become more receptive after being nurtured.
Some organizations tell their salespeople to call new leads to avoid them becoming cold. However, it may be that the leads aren't ready to be approached by a salesperson just yet.
3. Your sales force will benefit.
This is also a significant gain for your sales staff because email routines are designed to nurture potential clients. They can see what emails and content the lead has opened, indicating that they are more likely to be interested in what your company has to offer.
Someone downloading a free how-to guide from your website does not necessarily mean they want to interact with your sales team.
Building an effective eCommerce email marketing program takes time and effort, but it's the safest way to communicate with new and existing consumers once it's up and running.
12 Best Practices to Boost Your eCommerce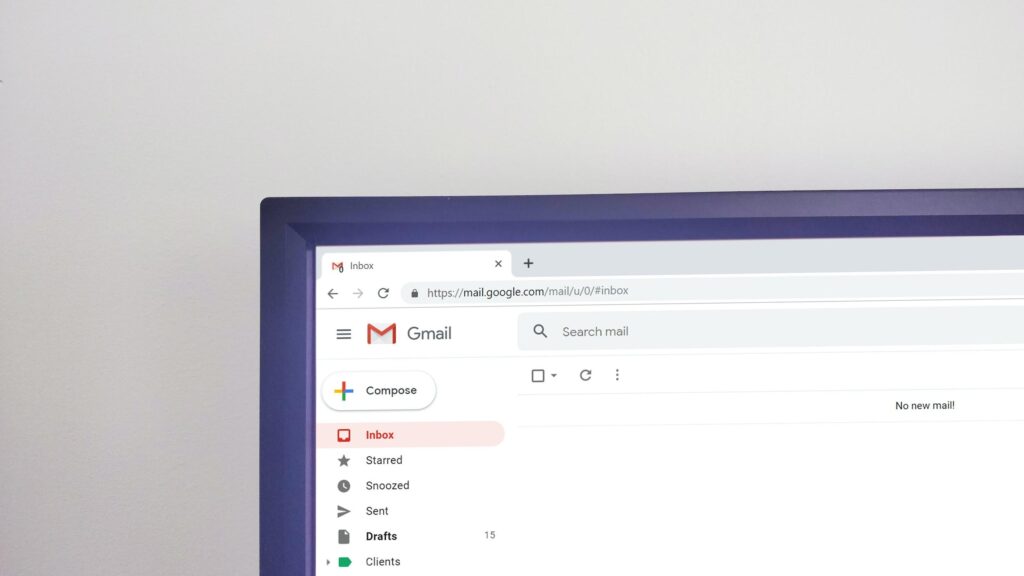 1. Goal-setting
Like most things in life, success in eCommerce email marketing comes down to execution, and proper implementation necessitates a plan and strategy. eCommerce email marketing best practices for businesses of all sizes include creating and evaluating goals regularly. You should have program goals, campaign goals, and email campaign goals.
Once you've established your goals, deciding what to do becomes as simple as determining whether something would bring you closer or further away from them. Goals also increase efficiency and make it easy to see what isn't working.
2. Make Use of Automation
Marketing automation is the foundation of successful eCommerce email marketing campaigns.
Automated workflows allow you to segment on the fly, personalize offerings and delivery schedules, and save time. It would be pretty challenging to scale an eCommerce website effectively without marketing automation. After all, you can't create and send emails by hand once your company has thousands of clients. 50% of the companies use marketing automation to increase their revenue. 
3. Keep a Good Reputation as a Sender
If you can't reach the folks on your email list, it's useless. Have you ever signed up for an email newsletter only to have the first email go straight to your junk folder?
For many eCommerce email senders, deliverability, or the ability to get emails into inboxes, is a severe issue. Sender reputation plays a massive role in whether your emails get up in the spam bin, the promotional folder, or the inbox.
4. Maintain a Clean Checklist
While one can create an entire post on best practices for email list cleanliness, the essentials can be divided into email acquisition strategy and continuing list management. Let's begin with a plan for obtaining email addresses.
An email list you've established yourself is the best email list. Do not succumb to the lure of purchasing an email list. It will not help you achieve your marketing objectives, and it will simply harm your email sender's reputation, making it more challenging to reach customers in the future.
5. To Personalize Emails, Segment Your List.
Email campaign segmentation can result in significant revenue boosts for all markets, including B2C and B2B sales. To do so, you'll need to gather all possible data points before determining your segmentation possibilities. You can start segmenting your list by age, income, education, and so on, but for the most part, business-specific divisions will get the best response. Look at what sites individuals have visited or what links they've clicked. Follow up on lead sources to determine if you can divide your audience into interest categories based on their actions. 80% of customers are more attracted to the sites that promise them personalized experiences. 
6. Improve Email Delivery & Avoid Spam Filters
While sending an email to your complete list takes the same amount of time as sending it to one person, keep in mind that the other person's attention is limited. Sending irrelevant or low-quality marketing emails will impair your email program's engagement, sender reputation, and revenue potential.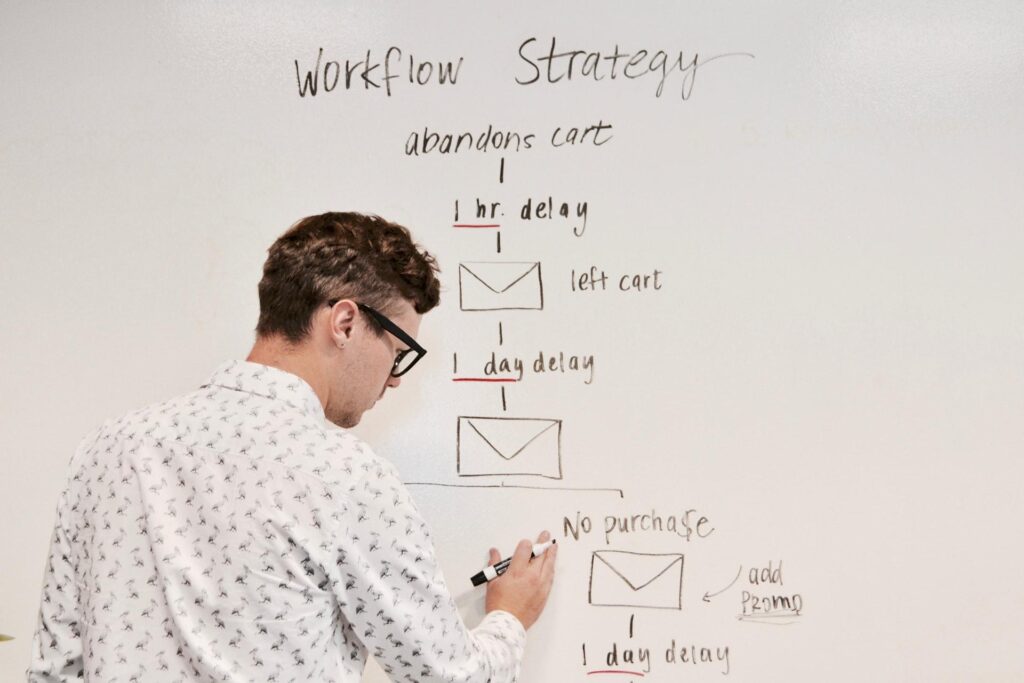 7. Make Your Website Mobile-Friendly 
Customers are increasingly checking their email on their phones, and making your emails mobile-friendly is a vital eCommerce email marketing best practice that is often overlooked. Many marketing automation tools allow you to see how your email looks in various browsers, screen sizes, and mobile devices before sending it. One may note that mobile users generate 52% of the traffic. 
8. Make Use of a Greeting Series
You can create many different sorts of trigger campaigns as part of your eCommerce email marketing program. Still, if you're just getting started with trigger campaigns, a welcome series is the first series you should create to get more subscribers. 
9. Create a Better Series of Abandoned Carts
One of the most essential eCommerce email marketing best practices is creating an abandoned cart series. An abandoned cart series can be built in various ways, but a primary series usually consists of three emails.
10. Deals
Discounts are the next best thing for customers looking for the best bang for their dollars.
All subscribers should receive promotional offers. If you're running a sitewide sale, launching a new product, or having a seasonal promotion, offer and entice customers.
11. Encourage Customer Reviews
Social proof is paramount in today's eCommerce – it shows and builds trust between the brand and the individual consumer. Data shows that 88% of consumers trust user reviews as much as personal recommendations. 
Contact customers who have recently purchased something, or better still, automate the transaction. Encourage people to write feedback on the product, process, and customer support.
12. Examine & Improve
The most crucial best practice in developing a successful eCommerce email marketing program is to review and improve constantly. While creating new content, exploring new technologies, and creating new workflows is thrilling, the simplest changes are often made by modifying existing workflows and email templates. Now that you've seen how a better-optimized email workflow performs, that series you thought was high-performing six months ago may seem anemic.