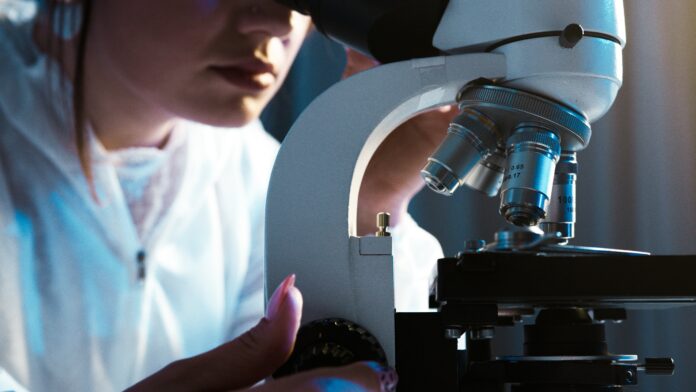 IT innovations are far-reaching. Verticals that seem far apart agree. Digitalization has affected the financial, manufacturing, retail, shipping, and logistics sectors. Digitalization has affected healthcare.
The pharmacy's workflow efficiency pleases customers with short wait times. Technology is helping this industry flourish, too. Modern pharmacy technology supports workers, benefiting customers.
Digitalization of Pharmaceutical Processes
A pharmaceutical company's operations, customer service, and marketing strategy should benefit from an enterprise-wide digital transformation. The therapeutic area, business units, value chain, technological infrastructure, innovation, data, and strategic emphasis on treatment, patients, and management are all part of the unified digitization process. You can use Microsoft dynamics life sciences to digitize your pharmaceutical processes.
Implementing digital technology that may enhance healthcare goods and services is an important part of the digital transformation of the pharmaceutical industry.
●       Create a drug
●       Enhancing Drug Research and Development
●       Improving communication and care for patients
●       Distribution of pharmaceuticals is improved
●       Making the supply chain completely open and transparent
●       Lower gas emissions and other environmental benefits
The pharmaceutical industry may benefit from technology in five main ways:
Improve the Quality of Life for Your Patients
In the pharmaceutical sector, customer relationships may benefit from technological advancements that provide better communication between companies and their clientele. If a patient, for instance, can have their prescriptions filled via the firm's website or mobile app, they're far more likely to stick with that company.
Digital technology has made it possible for patients to check the legitimacy of their prescriptions with a simple scan of the package's barcode.
Improve the Value of Raw Data
Why become digital if you can't utilize your data? Modern manufacturing facilities generate a lot of process data, but older production lines may not use it for mission-critical monitoring, control, and release operations. Recently, process analytical technology has improved in effectiveness and reliability. This improves operational data streams and reduces supply lead time, manufacturing efficiency, and prices.
This improves operational data streams and reduces supply lead time, manufacturing efficiency, and prices.
Electronic Study Guide
With the help of digital training, those working in the pharmaceutical industry may get familiar with the most cutting-edge developments in the industry. Electronic signatures and medication administration record-keeping software are two such examples.
The importance of familiarizing staff with modern technologies has soared in recent years. As a result, you may establish and quicken some procedures in your pharmaceutical company.
Provision of Rural Area Telepharmacy Services
Millions of people's daily routines have become more time-efficient due to the digital revolution. Moreover, technology has enabled millions of people living in rural or outlying areas to access essential services that people in more populated areas often take for granted. Telepharmacy is one such service since it makes it possible to access pharmacy-related resources online. Patients in outlying areas may have their prescriptions filled by having them shipped to their home addresses. Also, individuals may talk to actual pharmacists about their medications or health issues.
Pharmacy Informatics: A Practical Guide
Pharmacies, much like any other kind of business, have rivals both locally and nationally. Because of this, the pharmacy must find out how people hear about it, what makes them select it over alternatives, and how the brand may be improved. Some pharmacies, for instance, have started giving their clients smartphone apps that notify the user when they're running short on a certain medication and prompt them to ask for a refill. While this kind of system is helpful for the user, it also gives the pharmacist valuable information that can be used to tailor their treatment to each customer's needs.
The adoption of cutting-edge technology is not only making pharmacies more competitive in the business world but also allowing them to provide better care to their customers. Pharmacists can serve their consumers more quickly and with fewer mistakes when they employ up-to-date information systems and technological tools.
Conclusion-Developers with Healthcare Industry Experience are in High Demand
As the pharmaceutical industry undergoes its digital revolution, there will be an increased need for competent healthcare application programmers. The expanding number of pharmaceutical enterprises has also boosted the need for pharmaceutical software.
Pharmaceutical IT helps organizations save time and money by streamlining administrative tasks. Medicine and drug distribution, drug manufacture, supply chain management, quality control, and so on are only some of the potential uses for software in this sector.