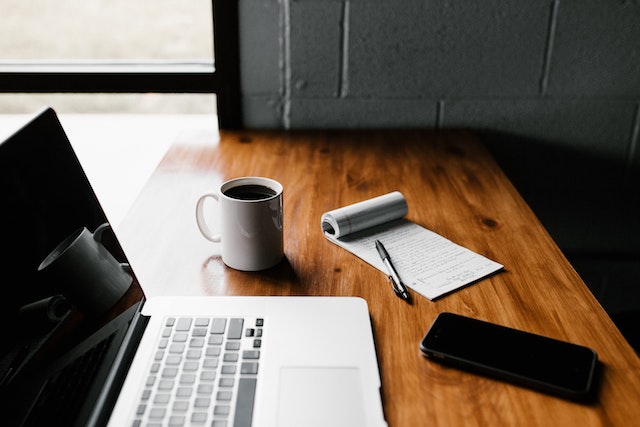 Finding a way to consistently and effectively manage your company's procurement and related spending is no small undertaking. The process must factor in changing market conditions, unreliable suppliers, disruptions in supply chains, seasonal changes in materials requirements, and more.
Software designed to handle the procurement process can provide solutions to many of these issues while reducing costs, centralizing and streamlining the work, and providing helpful analytics for future planning. The following five benefits look deeper into how procurement software can add value and help take some of the load off your procurement team.
1. Streamline the Purchasing Process
Procurement software contains the functionality to automate tasks, save time, reduce errors, and make it easier to track data. Companies use procurement software to manage purchasing activities from beginning to end, making the process more consistent and streamlined.
Everyday tasks built into the software include storing vendor and contract data, receiving requisitions, creating purchase orders, receiving invoices and marking them approved, and tracking incoming deliveries. The software can usually accommodate some additional configurations for specific company needs.
2. Improve Accuracy
Accuracy is essential at work, but it's imperative when ordering inventory or supplies because mistakes could cost significant amounts of money. Imagine placing an order with the wrong supplier and finding out their unit cost is double that of your company's preferred supplier.
Procurement software sales continue to grow each year because companies have experienced an improvement in many of their supply chain management functions as a result of using the software tools, which help control and manage products from the minute the company purchases raw materials to manufacturing the final goods.
Procurement software stores records regarding each vendor, pricing tiers and discounts, inventory units and types, and other relevant data. This functionality helps ensure that each order is placed with the correct vendor at the right price, with the intended or agreed-upon terms and conditions.
3. Easily Keep Tabs on Orders and Costs
When inventory runs low or production is running high due to a hot-selling item, the last thing you need to worry about is raw materials orders that ship late or have other delays. Procurement software provides real-time information and status updates so that the necessary people know when staff made materials purchases when they will arrive, quantities, pricing, and other critical data. The ability to keep tabs on the real-time status of purchases also allows the purchasing department to implement backup plans quickly if a critical order gets held up.
4. Enhanced Security and Budget Management
Tracking all purchasing activity within a dedicated software offers many benefits in terms of security. Only approved users can log into the software to initiate orders or make changes. Procurement software can be set up with an authentication or authorization system to identify users and enhance security.
As soon as a requisition comes in, the software tracks all of the details and enforces cost and budget policies before a user can create a purchase order. This function helps keep margins positive by maintaining tighter budget controls.
The software also establishes an audit trail that details each order from inception to completion, with user IDs and other details attached. This function helps identify and track changes or issues with orders.
5. Improved Vendor Management
Companies often work with many suppliers through the years and may change them to manage costs, materials availability, and other issues. Your company can secure preferential terms with certain vendors, and procurement software provides a secure and reliable place to store all this critical data.
The software serves as a central repository for all vendor information. You can easily manage multi-year contracts and compare supplier bids in one centralized repository. The software can also provide a means to track each vendor's performance over time through analytical reports to assist in cost control and other decision-making.
The Future of Procurement
Optimizing work processes can generate immediate and long-term cost savings for companies. Procurement software can help your team spend less time on low-value tasks and shift their attention to higher-value ones.
The software can streamline everyday work functions of your company's procurement process while increasing accuracy and reducing costs. It can also make managing vendors, orders, and unit prices a simple process because all data resides in a central location.
Finally, procurement software provides a way to secure the procurement process so that only approved users can make or change orders, and pricing levels, maximum order quantities, and spending limits can be easily enforced and managed.