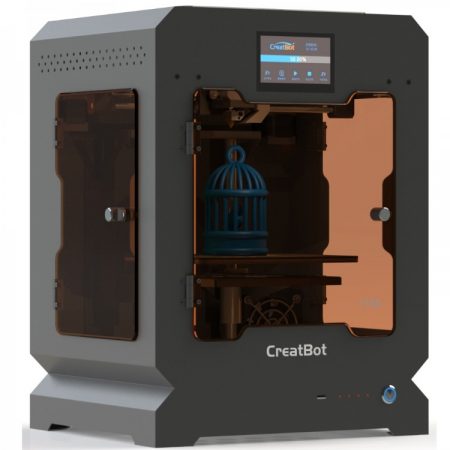 Manufacturing processes have enabled the production of goods for the increasing demand and consumer consumption. But as the volume increases, there is a need for a more efficient process while maintaining a high level of quality in the products manufactured.
This has been made possible by the latest manufacturing technology to arrive on the market – 3D printing or additive manufacturing. Moreover, businesses started to search for a big printing size 3D printer online to enhance their production cycle further.
Even that prayer has been answered! Now, several online stores sell high-quality 3D printers. But why was there a spurt in the interest in 3D printing and why do businesses now prefer 3D printers to traditional manufacturing methods? These are some questions that we will answer here.
Let's get started!
Why Made Businesses Try Out 3D Printing?
The mainstream 3D printing concepts were developed in 1981 and perfected by 1990. But not every technology developed is widely adopted by companies. So why was 3D printing embraced by so many businesses (and is still growing)?
Here are a few promising reasons:
Faster production – Traditional manufacturing equipment used multiple processes that occupied a significant part of the product cycle. 3D printers like the CreatBot PEEK-300 printer are able to quickly give an output after the start of the printing process. This saves time on the production process and enables faster product movement.
Accurate parts – Components printed using 3D printers are precise to the smallest decimal. This ensures that the parts will not go to waste when used in a larger assembly due to minor defects. Industrial 3D printers can print 3D objects with an accuracy of 0.03 mm.
Inexpensive – With multiple machines come higher costs. A single 3D printer can help small businesses save on the extended costs of multiple pieces of equipment. Nowadays, with the option of buying an industrial grade 3D printer online, the cost of high-quality 3D printers has further gone down, making it possible for small businesses to purchase them and augment their production capabilities.
Simple user interface – The latest line of 3D printers comes with an array of user-friendly features such as simple instructions for printing and a touchscreen to operate the printer. This allows any person to learn about the working procedure of the 3D printer quickly and then start fabricating.
Ability to print high-performance materials – Every industry has a different product requirement. Some require products that have moderate strength, while other industries require heavy-duty products. The industries with heavy-duty products need them to be made of engineering-grade materials like PEEK, PEKK, Ultem, carbon fiber, etc., so that they can handle the extreme stress that would be placed on them.
Complicated designs – Older manufacturing machinery can only print simple products because of the limitations of tools required, the machine design, etc. On the other hand, 3D printers like the CreatBot DX series 3D printer can fabricate parts even with the most intricate design because of their additive manufacturing process, rather than the material removal process of older times.
Occupy less space – 3D printers come with a large build volume but take up as minimal space as possible. The only space required would be the printing chamber and a few other necessary bells and whistles. They have no gratuitous parts covering areas that can be freed.
Safe printing chamber – The latest technological advancements in manufacturing design have allowed 3D printers to come with state-of-the-art air filtration units along with a stable all-metal chamber. These features ensure that the printing process does not damage the environment and operators.
Outage and filament detection – Nobody wants to see their fabrication process being interrupted for any reason. However, if it does happen, you do not want to start constructing the part from scratch after completing over half of the work. Today's 3D printers come with in-built technology to stop the printing process as soon as the electricity supply is broken or the filament runs out.
Due to these numerous reasons, businesses started using 3D printers for their manufacturing needs and never looked back.
What are the Major Industries Using Industrial 3D Printers?
Since 3D printers offer these major benefits, companies from key industries are increasingly looking for a big printing size 3D printer online. Some of the most significant industries using products made by 3D printing are:
Automotive
Healthcare
Defense
Aerospace
Education
Advanced manufacturing
Robotics
From developing small, precise parts to be used as a component in a large assembly to constructing prosthetics and artificial organs to save patient lives, 3D printers have found their calling in almost every area.
Small businesses looking to expand their product portfolio and manufacturing capability should seriously consider large print size 3D printers or risk losing out to the competition.