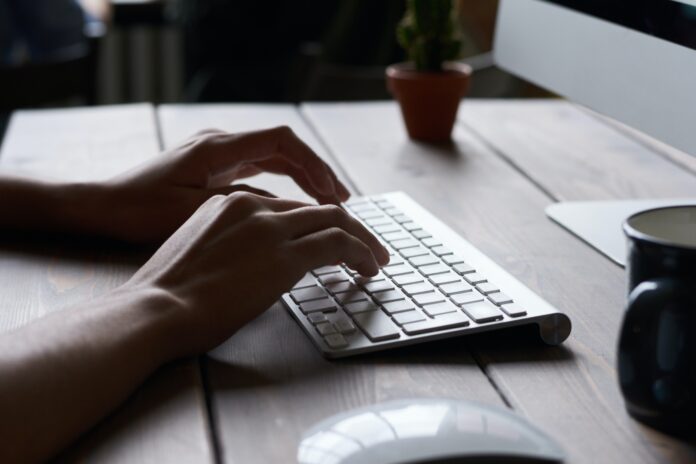 A decade or two ago, reinforcing your physical store or business premise security was a deal-breaker. Back then, physical protection was all that mattered. A robust gated storefront and a burglar/fire alarm protected your business against common enemies—thieves and fire. Today, business security has taken a revolutionized route. Data is your business's lifeblood, and reinforcing its defense is key. Learn how technology offers your company a solid shield against attacks.
● Robust Cyber Security Posture
Recent DarkReading stats indicated a 50 %rise in weekly cybersecurity attacks in 2021. Today, cybersecurity ransomware and virus developers have become crafty and more sophisticated. However, revolutionized cybersecurity solutions can protect your business against cyber-attacks. They safeguard your company against short-term and long-term cyber-attack impacts.
The best security solutions include predictive analytics, firewall management, endpoint protection, and app vulnerability monitoring. Integrated with security tools, these cyberattack solutions offer robust threat intelligence. That enables your business to monitor, detect, and counteract cyber threats on time. The intelligent cyber-attack counterattack solutions uphold the business' integrity and bottom line.
● Comprehensive Vulnerability Assessment
Security as a service solution provides a quality assessment of your company's cybersecurity status. The cutting-edge tools offer robust protection against cyber-attacks at a reduced price. They avoid the need for costly in-house security analysts and experts.
When you find the best security as service providers, cybersecurity attacks won't be a threat. The SECaaS will implement an effective IT infrastructure to safeguard, identify, and resolve vulnerabilities. The SECaaS team can protect against threats and fix existing threats through a layered approach. They can also keep potential ones at bay.
They can also offer relevant guidance to help you assess your company's cybersecurity posture. You'll learn practical ways to identify vulnerabilities used by cyber-criminals to access your networks, systems, and data. Your cybersecurity partner runs all-inclusive cyber risk valuation and internal audit to optimize your networks and data protection.
● Reduces the Regulatory Risks
Advanced technology protects your business against threats by offering hassle-free security compliance. There are many data regulations every business should abide by, including CCPA, GDPR, and HIPPA. Failing to comply with such regulations risks issues with data breaches and hefty fines. Advanced technology has made it easier for companies to stay compliant. A trustworthy cybersecurity partner can upgrade your security infrastructures to match the newly enacted standards.
High-standard security infrastructures ensure your business operates within the confines of the law. It enables your company to maintain high levels of privacy and protection. The goal is to keep personally-identifiable information from unauthorized access. Also, the enhanced PCI-DSS regulations protect your business finances against fraud.
● Improves Data Encryption
Advanced technology has enabled businesses to encrypt their data and protect it against the cruel hands of cybercriminals. Companies can now encrypt customers' credit card information, employee identification numbers, and bank account names. Such sensitive data needs to be protected against cyber criminals to reduce issues with identity fraud.
Businesses can now use full disc encryption and encoding solutions to ensure data flowing into your company gets fully encrypted before transmission to the company's system. Such information protects your client data from unauthorized personnel and third-parties access. When data is encoded in a cloud storage system, it keeps your company's sensitive data safe.
● Mitigates Organizational Risk
The advanced technology also streamlines the mitigation of organizational risk. Companies can now protect their organizations against intellectual property theft or cyber threats using advanced business security solutions. Using a security software platform with a browser-based interface streamlines the control and management of IT and security systems. The goal is to improve the security of your company operations while improving efficiency.
You will need to use the right cloud-based data management and security software to mitigate company risk. You also need the right security as a service provider solution to boost your company's data management and security.
Do you want to keep your company safe from external and internal threats? The ultimate solution to such problems is investing in the right security solution for your business. Many business security solutions suit different-sized companies. To find the perfect one for your unique needs and budget, you have to research and compare multiple solutions. Always choose security as a service provider you can trust with your sensitive company data.