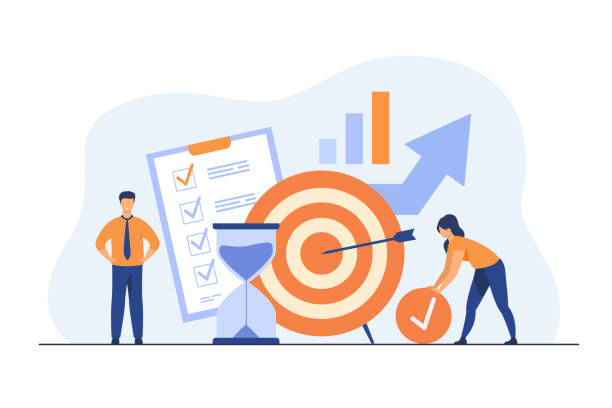 Technology disruption has forced companies to answer the call for change by embracing digitalization and inculcating technological advancements into their operational processes. Digitalization has proven to be a boon for industries in ways more than one, but it does not come without side effects.
With global expansion comes an influx in global clientele, and this brings the need for enterprises to streamline their retail chain operations. Effective warehouse and inventory management is one such operational area where it is mandatory to have automated synergy between external and internal operations. It is one of the key factors to smooth functioning businesses.
Right from maintaining stocks to allocating products, warehouse management acts as the epicenter of operational efficacy. This is perhaps the prime reason why businesses, regardless of their size, are eager to incorporate a comprehensive and systematic approach by launching warehouse and inventory software management.
This article presents a holistic approach towards warehouse management with brief explanation of basic warehouse operations and the need of automated solutions for the same.
What is Warehouse and Inventory Management?
Warehouse and inventory management refers to a set of systems, operations and procedures which ensure the smooth flow of services and goods within the supply chains. It involves five crucial steps which are storing, picking, packing, shipping and delivering of goods.
When done right, inventory management can not only prove beneficial in efficient stock handling but can also help maximize returns by minimizing operational bottlenecks.
Right from procuring goods to distributing products right at the customers' doorsteps, there are infinitesimal steps that are again the part of the five major processes. Let's take a gander at the key warehouse processes.
5 Key Warehouse Processes
Storing
The first process of an effective warehouse and inventory management is storing. It's a vast one and starts with receiving inbound shipments and a lot of checking and rechecking. One needs to cross-check that all items on the stock list have been provided by the vendor. But it's not just the name and number of products that matters but the condition in which they are received also needs to be verified.
Next in storing is product placing in which the received shipments need to be properly placed, be it shelves, rooms or random storage. The last step in storing is slotting which involves allocating resources to different supply locations (crucial for businesses with branches). The last step requires proper manoeuvring as a single mistake can cause 'product' ruckus.
Picking Orders
Of all the warehouse management methods, picking order receives utmost attention and for good reasons. Mistakes in the inbound shipments can be solved amicably given you have good settings with your vendor, but mistakes in outbound shipments can cost you money, time and reputation. In addition, this method is time-bound and demands precision.
Whether it's a single-product order or a batch-of-products order, one needs to see to it that all items in the list are picked up and reported accordingly (for replenishment). This step is a decisive factor as the quicker and more accurate the picking process is, the faster and efficient your delivery process becomes.
Packing Orders
Packing orders is a process which basically involves preparing orders for dispatch. But besides preparing parcels, it also includes product upgrading used in parcel packing – cartons, bubble wraps, Styrofoam, packaging tapes, etc. This process culminates with address placement.
The moment one wraps up packing a particular order, the same needs to be updated everywhere. Some businesses put unique IDs on containers so that customers can electronically communicate with them and assure delivery of the right products. All these steps must be aligned in order to ensure smooth finishing of the packing process.
Shipping Orders
Another crucial process of warehouse management is shipping orders. Shipments are basically of two types, parcel and truckload. The latter is a tad more complicated as preparing shipments for truckload needs more neatness in packing, proper banding, accuracy in order assembling and of course, precision in documentation and payment.
A good shipping process, therefore, is defined as one which follows linear progression from start to finish, operates in perfect synchronization and quickly absolves complexity. The nitty-gritty of shipping, however, is way more elaborated to be handled by manual labour alone.
Delivering Orders
A single cycle of order management is consummated by order delivery. Now there's more to order delivery than meets the eye. It does not end with simply handing over products to customers. It's an intricate process which requires perfect harmony and unparalleled networking between delivery channels, delivery partners and of course, customers. The agility maintained during the entire process defines a company's success as well as customer satisfaction.
What's the Need for Automated Warehouse and Inventory Management Solutions?
Now that you are familiar with the major methods of warehouse operations, let's take a sneak peek at why there arises a need to bring in automated solutions for effective warehouse and inventory management.
Error Elimination
Well-engineered warehouse software is the blend of advanced technology with smart development. Powered by technologies like AI and Machine Learning, warehouse management software automates essential tasks like stock replenishment, accounting updates, resource allocation etc.
By bringing in a Warehouse Management System, companies will be able to achieve accuracy and precision by elimination of manual errors thereby resulting in increased efficiency and consistency.
Hassle-free Stock Maintenance
Stock maintenance is crucial to any business. How much is already there? How much goes out and how many comes in? Which ones came back? Which ones were reordered? Which one's in good condition and which ones are tattered? All these questions can be easily answered or rather effectively managed with the help of cutting-edge WMS solutions.
Smart Operations
Time is of essence and that's why businesses nowadays look forward to automation solutions which will reduce time along with resources. A good WMS often comes packed with cloud-based solutions. This means that updates made anywhere get reflected everywhere. It also facilitates easy accessibility of data and information which makes things easy for remote teams.
Intelligent Inventory Control with Real-time Reporting
Optimizing inventory is a prerequisite for businesses because exercising an intelligent inventory control proves beneficial in terms of both productivity and profitability. The need for a software-based solution arises when companies require a complete overview of their inventory with accurate forecasting and real-time reporting.
With a state-of-art warehouse and inventory management software, this becomes an achievable feat. It also offers real-time tracking along with precise data which enable businesses to minimize stock-outs, clear out old stocks, manage reorders and strike balance between assets and costs.
Take Away
Retail innovation is gaining traction. Industries have realized that deriving business benefits has to be more than customer satisfaction. It involves automating core operations, streamlining systems and improving overall efficiency.
Effective warehouse and inventory management can prove to be a strategic approach in recognizing the hidden benefits of a business's behind-the-scenes processes. However, the most critical step towards getting a competent warehouse and inventory management solutions is having a complete understanding of the basic warehouse requirements.
Achieving quick wins is not the primary focus of a warehouse software system. It rather focuses on a long-lasting, reliable and scalable growth which is objected towards bringing strategic and profitable returns to enterprises. Hence it is important to do the required research work and hire the right partner.
Author Bio:
Albert Smith is Digital Marketing Manager at Hidden Brains, a leading Mobile & Web development company specializing in mobile & web applications, IoT, Cloud and Big Data services. He provides innovative ways to help tech companies, startups and large enterprises build their brand.