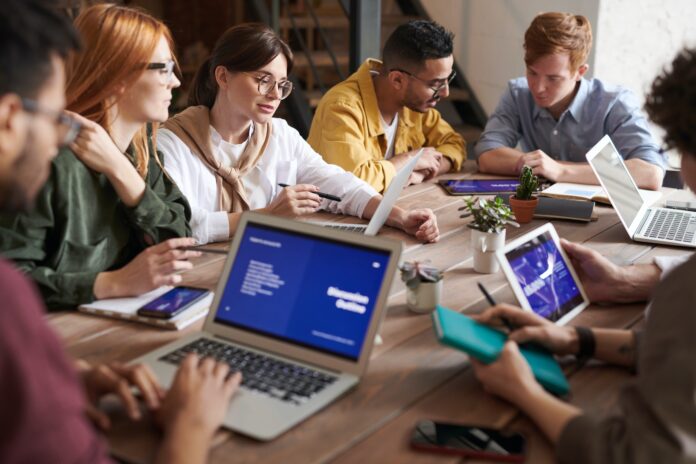 Today, businesses communicate with their employees through digital channels such as email, instant messaging, and social media. Most businesses use digital tools to keep their employees and customers connected. Business communication is of paramount importance in today's world. With so many variables and opportunities for change, it's no wonder that communication must be a constant process. Communication can give you the edge over your competitors. It can show you are moving forward as a company and keep you there. But, how can technology help your business communication improve? Here are some of the ways.
1. Be More Effective with Technology
Businesses are increasingly using technology in their everyday operations. This includes computers, smartphones, tablets, and other devices that provide access to the Internet. Businesses are also using technology to improve how they communicate with customers and employees. Communication tools such as digital billboards, business phone systems, digital tunnels, and automated telephone systems let businesses send messages to large numbers of people at once. These systems also let businesses send automated messages to customers and employees, making communication more effective and personalized.
With digital signage, businesses can create custom messages easily visible to customers and employees. Digital signage also lets businesses send messages to a wider audience, including non-customers and non-employees. Businesses are also increasingly using technology to track and analyze customer behavior, which helps businesses understand how their products and services are used. This helps businesses strengthen their marketing efforts, assess their effectiveness, and plan for growth.
2. Streamline Processes So That They're Easier to Access
Getting information from one department or location to another can be difficult and time-consuming. This can especially be the case when multiple departments or regions need to communicate. You can speed up these processes with modern technology. For example, an automated system could send out emails or push notifications when there's a new update to an app. This way, employees are quickly informed about changes in one place and easily access the information. An added benefit of this type of technology is that it can help with transparency. Employees can see which departments are using which tools and how things are progressing without going through the paperwork or manually inputting data.
3. Boost Customer Service with Technology
Newer technology has made it possible to offer high-quality customer service through online chatbots. Chatbots are software programs that can interact with customers and provide assistance with buying decisions, complicated problems, and other issues. These systems can also help businesses measure customer satisfaction through virtual rewards programs.
Businesses can create new customer service experiences using artificial intelligence and computer vision, eliminating some of the mundane tasks that humans are still responsible for. Once customers are on the phone, the AI can understand their needs and expectations, eliminating the need to manually enter data or follow up on emails after they've booked a service.
4. Increase Efficiency with Technology
Many businesses are moving away from the traditional office environment to reduce costs and improve productivity. That's not a good thing for employees who will be spending more time in their digital environments. That means that communication tools need to be efficient enough to deal with the growing number of computers' automated tasks. That includes automated telephone systems that can handle thousands of calls each day, computer-generated messages sent to employees, and email correspondence that is easier for managers to manage and send than paper-based communication.
Conclusion
Technology can help your business communicate better, improving efficiency to create new revenue from new customers. People who use digital communication tools are more likely to be interested in your brands and products than those who do not. So, technology can be a great way to make communication more efficient and effective. In order to maximize the benefits of technology, businesses need to think about who their potential customers are and which communication tools will be most useful to them. Technology can be used to improve your business communication, including sending better content over the Internet, making it easier to find and view your content, tracking customer behavior through analytics, creating digital advertising that is more targeted and successful, and automated customer service with AI and machine learning, and many other uses.