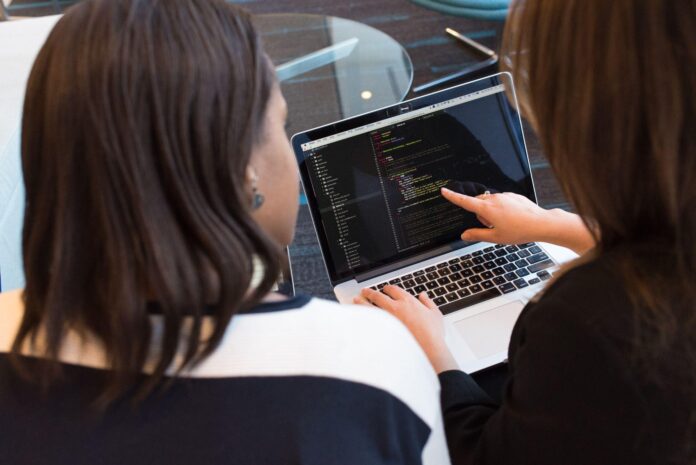 There has been a lot of focus on gender disparity in technology recently. Women still make up a relatively tiny part of the workforce in the digital sector, despite the advancements that have been made. The National Center for Women and Information Technology found that in 2019, women occupied only 25% of computing-related jobs. This disparity impedes creativity and economic development in addition to limiting the potential of women in the sector. In this piece, we'll look at tactics and a guide for women in tech that can be used to reduce the gender pay disparity in the industry and advance equality.
Getting more women into STEM education
The underrepresentation of women in STEM fields of study is one of the major causes of the gender divide in technology. The basis of the technology sector is STEM (Science, Technology, Engineering, and Mathematics) disciplines. Unfortunately, stereotypes in society or a dearth of role models prevent many women from entering these areas. To close the gender disparity in technology, it is essential to encourage women to seek STEM careers early on. Increasing the tools and assistance available to females studying STEM fields is one method to achieve this. This can be accomplished by developing mentorship programs, vacation camps, and after-school activities that are particularly geared toward females. More young women may be inspired to seek STEM careers by raising the proportion of female academics and teachers in these disciplines.
Getting rid of hidden bias in hiring

Another aspect of the gender disparity in technology is unconscious prejudice in the hiring process. According to studies, unconscious prejudice can influence how evaluators assess applicants, which underrepresents women in the field. For instance, a recruiter might unwittingly overlook female applicants who possess certain abilities or traits and associate them with males. Companies can use tactics like "blind hiring," which conceals a candidate's gender, race, or other distinguishing traits from recruiters during the early phases of the employment process, to address this problem. In order to identify and get rid of any prejudices they might have, recruiters can also participate in unconscious bias training.
Providing assistance to women at work
Another important element in the gender gap in technology is the absence of chances and assistance for women in the workplace. Women who work in tech are frequently subjected to harassment, prejudice, and unequal compensation, which can lower confidence and ultimately cause women to leave the field. Companies should foster an atmosphere that values variety and inclusivity in order to advance gender equity at work. This can be achieved by offering female teachers and networking opportunities, developing policies and procedures that address abuse and prejudice, and advocating for wage equality.
Promoting women in leadership positions in the industry

Another important problem that adds to the gender divide is the dearth of female leadership in the technology sector. According to studies, women who hold executive roles can act as role models and advance inclusivity and diversity in the workplace. By putting in place initiatives and policies that support and advance women in leadership roles, businesses can foster female leadership. This can be accomplished by providing women with leadership growth and training programs, building a pipeline of female leaders, and elevating women to executive roles.
Encouragement of work-life balance

The tech sector is infamous for its lengthy workweeks and heavy tasks. This can be particularly difficult for women who must juggle their jobs with other obligations, like taking care of young children or aging relatives. Women frequently quit the business entirely as a result of this. Companies can adopt flexible working policies like job sharing, telecommuting, and flexible hours to support work-life balance and keep female talent. Offering affordable daycare and parental leave can also assist women in the sector.
Training for diversity and inclusion: An investment
The key to narrowing the gender disparity in technology is to invest in diversity and inclusion training. Employees who participate in diversity and inclusion training will gain the knowledge and abilities needed to foster a varied and welcoming workplace. Topics like unconscious bias, ethnic sensitivity, and successful dialogue may be covered in this instruction. Companies can also think about collaborating with businesses that specialize in diversity and inclusion training to develop programs that are specially tailored to the demands of their workplace. Furthermore, by routinely analyzing and reviewing the efficacy of these training programs, businesses can make sure they are having a positive effect and pinpoint areas where they can improve.
Promoting female tech entrepreneurship

Another method for reducing the gender disparity in technology is to encourage more women to start their own businesses in the sector. Women are disproportionately lacking in the startup industry, which restricts their ability to develop and create. Companies can collaborate with groups that support women-owned businesses, provide mentoring programs, and financing opportunities for female entrepreneurs in order to inspire more women to start tech businesses. Furthermore, encouraging and motivating other women to explore business can be accomplished by highlighting and promoting successful female tech entrepreneurs.
Conclusion
In conclusion, closing the gender disparity in technology is essential for building a more varied and inclusive sector that can realize its maximum potential. Employing strategies such as encouraging STEM education, eliminating unconscious bias in hiring, supporting women in the workplace, promoting female leadership, promoting work-life balance, investing in diversity and inclusion training, and encouraging women to become tech entrepreneurs can help achieve this goal. By promoting female equality in tech, we can not only build a more just community but also spur economic development.