With significant technological advancements these days, the usage of specific software has increased tremendously. One such software is Remote Desktop Software. People have started working from home due to the coronavirus pandemic, which gave rise to the concept of remote learning and working. Most organizations rely on remote desktop software for their performance scalability and increased security.
Some of the best remote desktop software can help your business earn significant profits and achieve immense productivity even while your employees are working from remote locations.
What Does Remote Desktop Software Do?
With the help of a remote desktop application, one can easily connect with a PC or a device that is far away from its circumference. Now solving any queries related to installing a software application on your PC or desktop has undoubtedly been very easy. A remote desktop software allows you to access any global system via a fixed internal network or internet connection. Client PCs can see the same screen as its local user for interaction or bring about any changes on the screen/PC.  It can help you solve any technical or non-technical issues faced during the setup of any application. Remote desktop is handy in group studies, collaborative projects, technical support, and demonstrations.
These days screen sharing software has geared up people's choices. But they are a bit different from remote desktop software. Screen sharing is used by employees/students who wish to give presentations or web conferencing to a group of people. At the same time, a remote desktop is used for all purposes like solving tech support issues and technical errors while fixing any software. The remote desktop has many features within it.
Why Do You Need Remote Desktop Software?
Solve technical problems remotely
Software Installation remotely
Remove software virus from remote PC
Create virtual desktop
Share files, Share screen space remotely
Collaborate remotely in real-time
Working Mechanism Of Remote Desktop Software
There consists of a server and client device. The local and remote users must download the software on their devices first. They both must have the same version of the required software. Both remote and local computers must have an electric power supply. Both their PCs must be connected to the internet connection. Whenever a local user enters the remote desktop software, it will ask for a code from the client user's PC, which is supposed to be joined by the local user. After apt authentication, a connection between the server and the client is developed. After which local users can share files or share screens and facilitate a link to share common space.
Advantages Of Using Remote Desktop Software:
A remote software facilitates access to your office computer remotely. . If sometimes you get issues while installing any software on your PC, and you feel like connecting to your technical team, then a remote desktop can help you. You can access the client PC with the duplicate files, folders, and applications on the desktop. The remote desktop software allows one computer to connect to another computer at some other location via an online internet connection.
The remote desktop offers a safe and secure connection and fewer cybercrimes.
It gives you the facility to work from anywhere with a good internet connection..
Remote Desktop software is cost-effective. Few software are available free of cost..
Even the healthcare industry has started depending upon remote desktop software immensely. Handling clients, patients, students etc remotely is possible with a remote desktop system.
Almost all remote desktop software provides an option for two-way communication, screen recording, and high-security features.
The covid-19 pandemic has brought many changes in the working pattern of various enterprises. Many companies have shifted their employees to the permanent Work-from-home model. It is calculated that by the end of the year 2030, the remote desktop software market is expected to reach attributable to the Telecom and IT industry.  Employees are able to work remotely with the help of desktop remote software.
Following are the Key Trends Promoting the Growth of Remote Desktop Software:
1. Effects of Covid-19 Pandemic – flexible work hours and timings
Due to strict lockdown restrictions, many companies started shifting to the Work from Home concept for all of their employees. Now this was only possible with the help of new technological advancements such as remote desktop software. The new generation Remote desktop tools ease the task of carrying out work from anywhere. It tries to solve any kind of technical errors with screen sharing facilities.
2. Upcoming policy: Bring Your Own Device (BYOD)
The growing trend of Bringing your own device has led to increased use of Remote desktop software. This concept urges employees or workers to bring their own devices to work. It increases employee productivity by 34 percent. Remote desktop software facilitates the flexibility of bringing your own device to the workplace. Even for increased security purposes, employees prefer to implement BYOD policy.
3. Increased cloud-based software
With the advent of cloud computing and cloud storage, usage of the remote desktop has increased tremendously. Cloud-based services have infuriated various other technologies as well. The high maintenance costs of so many PCs in an organization have put more stress on remote desktop software.
4. Rapid evolution of  Remote Learning
Distance learning courses gained much popularity due to the global pandemic. This generated more demand for remote desktop software tools.
Conclusion
The outbreak of the covid-19 pandemic has pushed forward the demand for remote desktop software. After considering the following pointers regarding remote desktop software, hopefully, you do not miss out on the merits of using a remote desktop in your business plan.
Author-Bio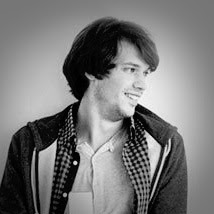 Jimmy Johnson is a senior content writer at GoodFirms'  specializing in various technology topics. Currently, Jimmy writes on project development strategies, software solutions, SEO, the latest technology trends, and scouts on many exciting technologies that empower businesses.
hyperlink the study (source of this finding)