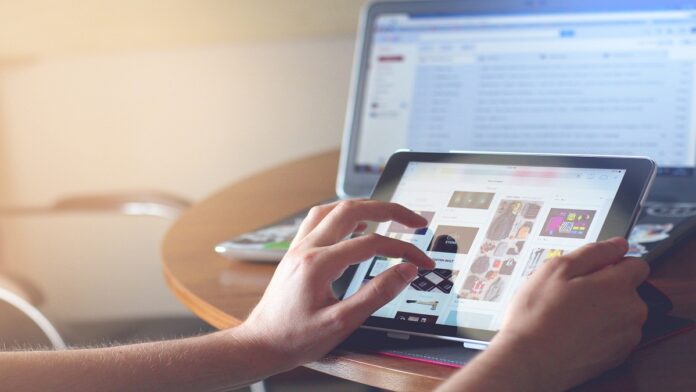 Although e-commerce has always been the future, its importance is greater than ever right now. The outer world has evolved into a realm of unpredictability, caution, and social distance, underlining the numerous benefits of internet business for both companies and customers.
Ever since it began, global e-commerce has increased yearly. Because it is quicker and more convenient than visiting a real store, more people are choosing to shop online. Start selling online by taking into account the main advantages of e-commerce listed below.
Low price
One significant advantage of e-commerce is that starting an online store is significantly less expensive than opening a physical one. You are not obligated to furnish your company, pay rent, or employ a large number of people. Advertising and marketing campaigns are fairly inexpensive. The internet gateway is also mechanized and computerized, saving a lot of money. The lack of a middleman, which results in significant cost savings, is one of the main advantages of online commerce. Since the platform creates a direct relationship between customers and suppliers, it can create an effective supply chain.
Agility & Speed
Anyone or any corporation can launch an internet store in a matter of days. Contrarily, a physical store needs a location, a commercial lease, and enough preparation time before starting. Displays and product lines can be altered instantaneously on an e-commerce platform, but in a real store, this calls for meticulous planning, enough time, and enough staff. E-commerce sites perform far better than physical stores in terms of speed and variety, which is thought to be a major aspect of e-commerce. Without having to rent office space, the seller can manage every aspect of a business from the comfort of his home.
A more rapid purchasing process
Even if a customer only desired to purchase one item, he was required to plan his entire shopping trip. He will need to reschedule his activities and visit the store to make the purchase. The primary advantage of e-commerce is that it expedites the purchasing process.
Additionally, since online merchants are open every day of the week, 24 hours a day, you may shop anytime you choose. Ecommerce provides a range of possibilities, making it easier for customers to buy certain goods quickly. By having the item sent to the area of your choice, you also save time on travel.
Product Directory
Customers' desire for a full overview of the things they want to purchase is a key element of online commerce. A product catalog that lists all of the company's products and services is available to customers of an e-commerce platform.
The specs, utility, and qualities are thorough. Even the colors of some things, such as telephones, are shown so you can select them based on your preferences. Customers can learn more information that isn't offered in retail establishments, like what ingredients certain food items include.
A larger clientele
A physical store is situated in a certain neighborhood, and often, locals can only visit to shop there. The fact that e-commerce stores are not geographically constrained is another benefit.
A consumer can access the portal from any location in the world using a computer running the required operating system and an internet connection. The online store is accessible to all of its clients across the world twenty-four hours a day, seven days a week. It provides real-time updates on the delivery location and duration of the goods.
Consumer Information Insights
The simplicity with which consumer data can be gathered, analyzed, and used to take appropriate action is another advantage of internet selling that you may not have thought about. You must control the consumer data if you want to have a laser-like focus on the customer experience. You can gather first-hand data through online selling by keeping an eye on customer experiences. You'll gain from a never-ending feedback loop of useful insights that will enable you to continually redefine the client experience.
Customer preferences are important, and an online business may track and assess how frequently a customer makes purchases or browses other items on his portal. In stores with physical locations, it is not possible. Customers' behaviors can be directly and indirectly tracked by sellers, who can then modify their items to fit each customer's specific needs.
Extensibility
Due to a lack of staff, it is exceedingly challenging to manage a surge of consumers in a physical business. A physical store needs more resources and floor space to scale up, and each has a price. In contrast, one of the less obvious benefits of e-commerce for firms is how simple it is to expand an online store.
All that is needed are more supplies, some digital adjustments, and perhaps more storage space, which is much less expensive than storefront space. Additionally, since you are already connected to a worldwide marketplace, being online eliminates the need to build a new store in a different location.
Evaluations & Scores
Online retailers encourage their customers to submit reviews so they can learn about consumer happiness and any problems they have when utilizing the goods and services. Potential customers can learn more about the product and decide if it is suitable for their particular needs thanks to the reviews that are readily available on e-commerce stores. Additionally, it helps retailers enhance their offerings to boost sales and satisfy customers.
We had to rely on our friends who had tried the products to provide us with relevant information because we couldn't locate ratings or reviews of a product in a real store. On the other hand, when purchasing online, a consumer can read evaluations in the comfort of his own home and make a decision based on his tastes without consulting his friends or relatives.
Higher Profit Margin
Compared to traditional retailers, opening and running an online store is quite inexpensive. Additionally, you'll spend less on marketing, labor, and overhead. The majority of e-commerce sites give the dashboard an added feature for reporting and bills to aid in business financial management. Costs related to inventory management are also decreased when operating an online store.
Online shops may sell goods more quickly and profitably since they are open twenty-four hours a day, seven days a week. A key benefit of an e-commerce platform is the ability to assist businesses to increase their profit margins through higher revenues and cheaper prices.
Specific Marketing
When you sell online, you won't have to spend a lot of money on expensive advertising to reach everyone. Reaching out to the precise clients who are most likely to be interested in what you're selling and buying your products would be the focus of your marketing budget. On internet advertising networks, you can choose who sees your ads based on keywords, demographic information, geography, and even likes and hobbies. This offers firms a significantly better ROI (Return on Investment) than a traditional brick-and-mortar store.
Author bio
Hello! I have been a qualified freelance article writer for more than ten years.
I've been writing articles about things like breadcrumbs in website design, WordPress developers, and online development, eCommerce Web Design. My main objective is to use my knowledge to make blog readers' lives better. For further information, go to https://www.nirmal.com.au/services/ecommerce-website-design-sydney/.