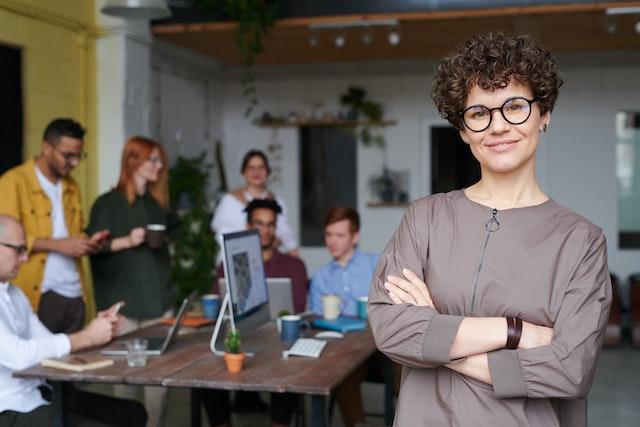 Software and digital tools have gone a long way in leveling the playing ground for SMBs. Incorporating appropriate software and tools can help SMBs reach new prospects, connect with customers and drive sales. You can use numerous easy-to-use and cheap tools to reach new audiences. Therefore, you can market your product and capture clients' interest. With such software and tools, you don't have to spend heavily on marketing to stay ahead of your competitors.
Below are the best software and tools for SMBs you can use:
1. Tools for Managing Your Tasks
When starting your small business, you will likely face myriad challenges. You may be forced to do all the tasks on your own. While it may be possible to manage this initially, you will need to get management tools at some point. As your organization expands, you'll have to hire additional staff.
As such, it may be difficult for you to keep track of the assigned tasks by simply calling or sending emails. Moreover, it can be time-consuming and less effective. Task management software will effortlessly enable you to follow the progress of tasks assigned to your employees.
Besides, a task management software tool allows you to get instantaneous feedback. So, you will be able to let your employees know what they need to do and when to do it.
2. Knowledge Base Software
It is one of the essential software you can use for your SMB if you want to move to the next level. Today's clients want to get satisfactory responses to any of their concerns. A knowledge base software will provide your clients with valuable information on their own.
As a result, the knowledge base can greatly minimize the need for clients to make calls seeking information. Eventually, your customers are satisfied and stay loyal, thus becoming your brand ambassadors.
If you want to set up an efficient knowledge base, you can use open-source software. With an open-source knowledge base, you are on top of things. Thus, you can conveniently develop your knowledge base besides selecting your web hosting.
3. Use of Mobile Marketing Tools
Technological advancements have led to the widespread use of digital devices and platforms in marketing. Billions of people use mobile phones, thus making SMS more popular in marketing. You can easily send and receive bulk business text messages to customers globally through an SMS API provider. Furthermore, SMS are affordable and will probably reach customers.
More importantly, you can reach your clients without visiting your physical stores. After all, ordinary people spend about five hours daily on their mobile phones. So, mobile marketing can be effective in reaching prospective and current customers.
If you leverage the proper tools in mobile marketing, you can boost your SMB. Some of the applications and tools available on the internet include:
Facebook mobile Ads
Buffer
SEMRush
Using some of these tools will enable you to complete your marketing plan. The result is an increase in traffic and the number of clients.
4. Communication Tools
The COVID-19 pandemic has revolutionized everything about the workplace. You may want to check how tasks are carried out at your SMB. However, you may be unable to make physical follow-ups. So, the most viable option is working remotely.
Subsequently, you will have to communicate remotely through communication tools like team chat apps. The app allows immediate communication with your employees. You only need to add your team members to your group chat. Hence, you can even reach them whenever and wherever they are.
If your employees need sharing of files, a tool such as Slack double will come in handy. So, your team members can easily share the documents to accomplish tasks. Moreover, such tools are much faster and safe than emails. The tools will make processes in your SMB seamless.
Concluding Remarks
Picking suitable tools and software is the key to creating and running a successful small and medium business. Several SMB tools and software are available, but not everything may work for your business marketing needs. Ultimately, these are some tools and software you can leverage to make your work easier.