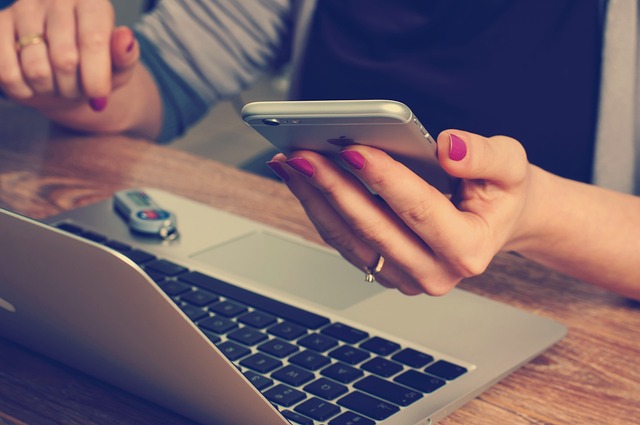 A cell phone is no longer a luxury in today's fast-paced corporate world; it is a requirement. To increase sales and expand their firms, company owners may take advantage of the potential of mobile phones. This article will go through three strategies to use your phone to increase sales for your company.
Utilizing Social Media
Use Social Media to Connect with Customers
Facebook, Instagram, and Twitter are just a few examples of social media sites that give company owners direct communication with their clients. You may develop a devoted following of customers and boost sales by posting updates, sharing images, and responding to client concerns on your phone. Social media may promote your business, post-user-generated content, and exhibit your goods and services.
Use Social Media for Advertising
Social media advertising is an efficient technique to reach a larger audience and increase revenue. You may use your phone to create and oversee social media marketing campaigns, target certain demographics, and track campaign performance. Social media advertising may be low-cost to raise brand recognition and boost sales.
Utilize Social Media Influencers
Influencers on social media may help you market your goods and services to their followers. You may enhance brand awareness and revenue by collaborating with influencers with a big, engaged following. You may use your phone to contact influencers, arrange collaborations, and track the performance of your initiatives.
Mobile Payment Systems
Accept Mobile Payments
Apple Pay and Android Pay are two examples of popular mobile payment systems. Give your consumers a simple and safe option to purchase by making mobile payments. You may quickly set up mobile banking systems and collect payments on the fly using your phone.
Offer Mobile Coupons and Discounts
Mobile discounts and promotions may be an effective strategy to draw in new clients and boost revenue. You may generate and share mobile discount codes using your phone through social media, text messages, and email. You may encourage mobile users to buy something and boost your sales by offering them special offers.
Implement a Mobile Loyalty Program
Smartphone loyalty programs may be useful for boosting sales and client retention. Create a mobile rewards program on your phone that rewards consumers for their continued business. You may keep track of client purchases and reward them with exclusive access to fresh items, discounts, or freebies.
Communication Tools
Use Text Messaging and Marketing
A potent channel for direct communication with your consumers is text messaging. You may send customized messages to your clients, run promotions, and remind them of appointments using your phone and text-blasting software. You can boost consumer engagement and boost revenue using text messaging.
Utilize Video Calls
Businesses are increasingly using video calls to engage with customers and build connections. With the advent of remote work and the epidemic pushing many organizations to function remotely, video chats have become an essential communication tool.
Connect with clients: Video calls let you communicate face-to-face with clients even if you are not in the same place.
Customer service: Video calls may be an effective technique for customer service. You may solve difficulties in real-time and give customized help to your clients through video conversations.
Provide virtual product demos: Video calls may also provide virtual product demonstrations. You may give them a better impression of your goods or services by displaying them on your phone.
Use Email Marketing
Lead generation and sales promotion may both be accomplished with email marketing. You may make and send customized emails to your consumers using your phone, along with promotions and announcements about your company. You can improve sales and maintain a strong relationship with your consumers by using email marketing.
Conclusion
To summarize, your phone is a great tool to increase company sales. You may engage with clients, enhance brand recognition, and drive sales by employing social media, smart payment methods, and communication tools. You may position yourself toward long-term success by applying these tactics and routinely using your smartphone as a business tool. It's vital to remember that while your phone might be a useful tool, it shouldn't be the center of your exclusive focus. A complete marketing plan incorporating digital and conventional marketing strategies is required.