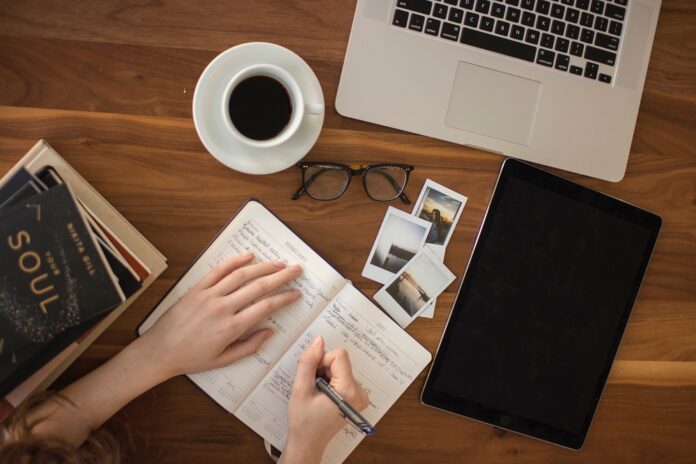 Besides your standard education, completing extra online courses can give an extra boost to your career. This can be in the form of a high salary, position, or bonus. If you're looking to climb the ladder of your corporation, then getting an online course degree or certificate can certainly help you. Below you will learn some of the advantages of online courses for your career.
Advantages of Online Courses
Most of the time, online courses give flexibility to people. You may find several programs and degrees starting immediately, or you can choose between an 8 or 16-week course. Choosing the course that meets your desirable timings lets you balance your life between a job and education. Although many online do provide flexibility, some may require completing a certain number of the house in the course or meeting a professor during the virtual hours. Students should learn about these requirements before signing up for the course.
Online courses are often affordable and save time compared to the on-campus degree since you don't have to pay for on-campus housing or meal. Moreover, you can learn better by eliminating a commute. You can also save on textbooks since most online course materials are in digital versions. By earning credits through these courses, you can apply for financial aid programs, such as loans. Furthermore, you can use online coupon codes to get discounts on getting entry to these courses.
Comfortable with Learning Environment
Online students can do their assignments at home, in a coffee shop, or a library because they can study anywhere. Students can work in the setting that best fits them, thanks to the benefit of online learning. New online degree and certificate applicants should concentrate on institutions that provide a dependable internet connection and minimal distractions while investigating various options. Space needs should also be considered because some facilities' tables might not have enough room for computers and reference materials.
Learners should be familiar with three terminologies that can be used to describe the online learning experience before enrolling in an online course. The first phrase, asynchronous, designates a course without set meeting times, and assignment deadlines must still be met even though students do their work at convenient times.
The second term, synchronous, contrasts with Asynchronous. Synchronous online courses, like on-campus courses, include regular meetings when the instructor instructs students via Zoom or another video conferencing tool. Last but not least, accelerated courses are those that are less than 16 weeks. Accelerated courses are appropriate for students without other work or family obligations and have the same academic standards.
Online courses provide nontraditional students with two important benefits related to professional growth. An employee may be eligible for a raise with a certificate or degree. You don't need a high budget to choose a course since you can use the best discount codes to make it affordable. Second, some businesses only hire people with bachelor's or master's degrees for management-level positions. Moreover, earning online course skills and certificates can lead to a promotion or a high wage increase.
Along with concrete employment advantages, most online degrees and certificates also permit students to keep their current jobs while studying. Hence, company owners would take online MBA programs with flexible schedules, so they can still work on growing their business. While working during the day, students can finish their schoolwork in the evenings or on weekends. Additionally, employed learners can immediately put new information and abilities to use in their line of work.
Enhance Your Technical Capabilities
Students can improve their technical skills through online learning. The use of new software programs, conducting in-depth research online, and effectively communicating online in various media, such as discussion boards and teleconferencing, are examples of new talents. As more and more jobs necessitate remote work, employers frequently seek these talents. Students can update their resumes with new abilities and discuss them with potential employers.
The location of potential students is another benefit of online education that pertains to flexibility. Since many of the best schools and universities in the country offer online degrees and certificates, students don't need to move to attend a prestigious institution. Students can learn from wherever they don't have to pay for moving expenditures. Flexibility also results in financial savings because living expenses might vary significantly between cities.
In addition to saving money, not having to move also spares those pursuing degrees and certificates from having to break off connections and employment ties. They can also relocate near their extended relatives. These benefits of online learning can result in improved emotional health and less stress.
Last Words
So that now you know the advantages of online courses, it's time for you to start searching which one is best for your career and skills. Several courses online guarantee results within a few weeks, and you can get many benefits for your career path by having an online course.