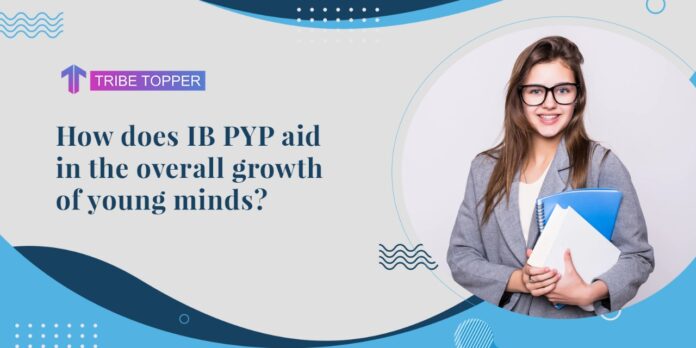 Are you familiar with the growth mindset? I'm sure, as a parent, you must have heard this term for quite a long time. The fixed mindset is less popular than the growth mindset, which encourages students to learn better through school. The International Baccalaureate Primary Year Programme (IB PYP) helps kids ages 3 to 11 have a growth mindset. It does this by promoting open-mindedness and cultivating a child's inherent curiosity. Instead of just being "fed" information, young learners are given opportunities to explore and try things out.
According to Psychology Today, the growth mindset is the concept that one's skills, capacity, and learning potential may develop through time. There are several instances of this among elementary school youngsters. It occurs when a youngster who has never seen a recorder learns to play a basic melody on the instrument. It also happens when a learner who can barely recognize the letters of the alphabet finally learns to read short sentences.
Why should young minds have a growth mindset?
Most of us use the given tools to develop a growth mindset, but the IB PYP students have the inbuilt ability to develop a growth mindset because they have been practicing it since childhood. Therefore, these students are well situated to achieve success in life as adults for several reasons.
They are confident in their learning ability.
They know the concept of being prior prepared with knowledge.
They have learned the ability to question, theorize, and test findings.
They are always ready to accept new concepts with an open mind and thoughts.
They are well aware of the fact that there will be someone who knows more than them.
Children who have a growth mindset are open to taking what they have learned and using it in their everyday lives. Also, people who learn to think critically when they are young have a significant advantage later in life. They achieve more with less stress and fewer failures. When they encounter a hurdle, they can reason their way around or over it. As a consequence, the globe becomes a vast playground of infinite possibilities. The IB PYP attempts to mirror this strategy for every student.
What is a transdisciplinary approach?
Imagine a kid who knows how to follow a recipe to make a cake to illustrate the IB PYP's transdisciplinary approach. They can read the directions, assemble the materials, and mix everything to make a tasty treat. Assume, however, that the learner also knows the science of baking, such as how salt interacts with baking powder and the effects of eggs and oil on texture. They might try out different ingredients, baking times, and heat settings in this case and still make a great cake. They've applied what they've learned to a real-world problem, using abilities like reasoning and conclusion.
Consequently, they can bake a wonderful dessert even under challenging circumstances. This kid has gone above and beyond just memorizing a recipe. They've applied the growth mindset to real-world activities, building on knowledge gained in the classroom.
As part of a transdisciplinary approach, this same student could learn more by looking into the country and places where things like sugar are made. They might look into diseases or pests that hurt sugar cane or make maps of the area's terrain.
The transdisciplinary approach of IB PYP uses themes or different approaches to explore topics within the subjects. Among the primary topics the students also discover the topics like
Who am I?
Where am I in place and time?
How does the world work?
How can I best express myself?
How do I organize myself with others?
How can I get along with other people on this planet?
IB PYP encourages the children to do this type of 360-degree thinking.
IB PYP Mission
Through a cross-disciplinary and inquiry-based approach, the IB PYP aims to help students learn the following skills:
Thinking
Self-managing
Communicating
Being socially active
Researching
Through this type of education, children learn a wide range of specialized skills, such as how to understand, apply, manage time, and present. This kind of instruction helps young students develop a wide range of abilities, from defining motor skills to recognizing appropriate social behaviors. In other words, it gives kids a stable base of knowledge that they can keep building on as they learn new things.