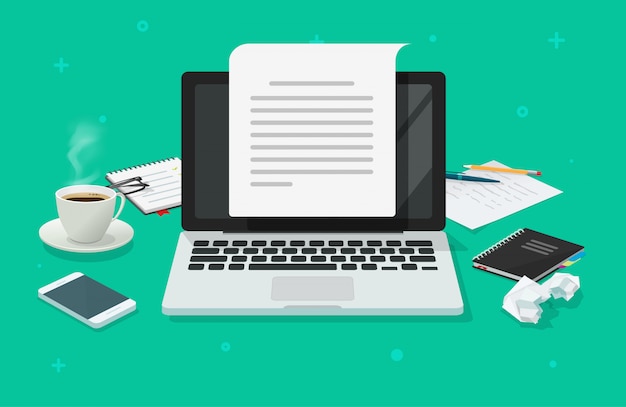 No one can copy your content that is available on the digital platform and claim your content as his or her own.
If anyone ever copied something and published it themselves then they should take permission from the original authors.
If you have posted your content online, then it's officially yours. All genuine content published online was immediately protected under copyright by Digital Millennium Copyright Act (DMCA).
What is the Digital Millennium Copyright Act (DMCA)?
DMCA is a "US Copyright Law" of 1998 that implements two 1996 treatises of the Intellectual Property Organization in the World. This act can control criminal factors in the digital content and access to copyrighted works.
You will see that all rights reserved in this act.
In digital marketing, you will see that there are so many websites that serve the same things as well.
It is quite difficult to protect your content from the Copy Your Content process. If you don't know how it will be handled.
In this below part, I will share some significant tools that help you to access your content whether it should be copied or not.
1. Copyscape
This is a tool that can present whether the content is copied or not. This process can be conducted through a URL link.
You can search by any other pages that share the same content.
2. Plagtracker
It is a very fast tool. It can access plagiarism and grammar. You can use it for academic purposes.
3. Google
Google can optimize the content. For example, if you copied a few lines in your content that Google search can pull up the results of the users.
4. TinEye
This tool is fantastic, and it is very easy to use. You can easily search the content on this tool and get the result very fast.
If your content has been copied what will be your next step?
You may follow this process!
# Document Everything
When you check your content with the specific tools and if you see that your content has been copied by others. So before doing anything else, you can start collecting evidence and document the process.
Some important factors that should be remembered when you face these types of problems, such as you should note down the date you noticed the stolen content.
Copy Your Content is an illegal process. You can stop this process with the help of the legal process.
You can take a screenshot of your site and ridge copy the site. You can use some tools to look back at the site to view the dates to identify when the content was copied.
Using the documents, you can prove that the content existed on your own site.
You can document all contents, such as communication, to the next step in case you need evidence.
# Contact With Owner
If you find that your content has been copied and other information or evidence has been collected by others, then you should directly contact the owner of the website.
Copy your content is criminal affairs.  The maximum time you can search the owner's contact that is available on the website. If you cannot get the contact information, then you can search on WHOIS and they provide an email address to connect.
When you write an email you should mention all of the things that your content is copyrighted.
You should politely request that the content of the website is removed within a given time period.
If the stolen site is a high-quality domain, you may ask them to improve your backlink to link your site from the content profile rather than removing it entirely.
You may understand that there are some processes available to protect your content from being copied.
Copy Your Content is a Very Dangerous Thing in Digital marketing. You create your content by spending your time creating unique content.
When that content has been stolen by others, don't worry. There are some processes to take steps to stop this from happening again.
# Contact With The Website Host
If you can contact the website owner, then you can connect with the domain host.
While you may identify their information you should send an email with the given details. What has been stolen and the date, the website, all that significant information you should share in the email.
You should attach any relevant evidence that can indicate that your content has been stolen.
Ensure that your email should be content with all that information that can help to take legal steps against the illegal website or contact the creator.
# Inform SEO
If you see that the copied content or website has been ranked in the Search engine optimization then don't think much!
You can inform SEO by dropping a complaint file of a DMCA against the copied site.
You have to send an email to SEO companies such as Bing and Google to remove the copied website or content from SERPs.
Yet, it will not be removed from the internet but one thing can do that is SEO will stop it from being listed in the rankings.
However, the website owner has taken down the content in the SERPs. Still, it is ranking; then you can request SEO to remove the content that has been removed from the web.
#Copy Your Content
The things that you should know!
It is US law for copyright.  You should have the knowledge of Information Media literacy. If you run a website or you sell content in the digital content market then you should have a clear idea of what you should take legal action against "Copy Your Content".
Without taking your permission, no one can use your published content. For this reason, you may take legal action.
I mentioned above those processes if they do not work properly. Therefore, you may wish to take legal action. This is your right to take this.
You may hire a lawyer and send a letter through the lawyer to the website owner as well as website hosts.
Take The Correct Steps
I hope I have given all those things that you should know before entering this field.
If you face these types of issues, you may apply these processes to protect your digital content.
Copy Your Content is not a normal factor. You should take the appropriate steps to secure your website.
If this article helps you, so
Please let me know how has it helped you!
About Author
Subham Shah is a marketing professional tasked with managing different facets of digital marketing. He helps businesses with different SaaS startups, their planning, and execution. He might be a millennial but has a soft heart of old-school hard rock and metal music.