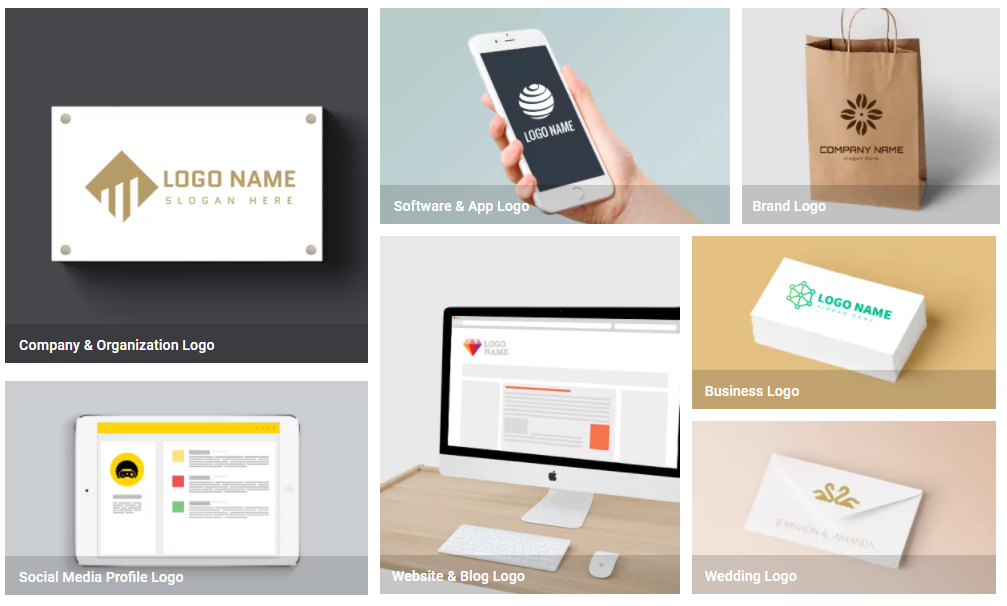 In this article, I'll write about how to create a logo for your WordPress website with the simple logo maker service DesignEvo that allows you to work online.
As a result of working, it is easy to handle with intuitive operation. There are various template materials, so even an unskilled user could create a logo of a satisfactory level by using the preset template and tracing it.
In order to use it for commercial purposes, you will have to buy the created logo, but you can also create the logo for free, and if you write it in credit, you can use it for SNS profiles too.
Also, if you download the DesignEvo mobile app as well as your PC, you can work on your smartphone! In the case of this article, it will be working with a PC browser, but I think that it will be helpful even if you are considering working with a smartphone.
I write that it is for WordPress websites, but there are many different uses for the logo. Here, I write the article about how an unsophisticated user creates a logo for their blog, but it is possible to create a logo for various purposes.
About DesignEvo
There are more than 10,000 templates and millions of icons in DesignEvo, and the intuitive operation is possible! Since you are working online, there is no need for troublesome installation!
Since it can be used for commercial purposes, it is the best software for creating logos and favicons for companies and WordPress websites! Also, if you display the credit, you can use it for free!
So, I tried to make a logo for a WordPress blog by using DesignEvo with a sense that I don't actually have, so please have a look!
Simple interface
After selecting a template or starting your creation from a blank template, you will see its intuitive interface. There are template icons, text, shape, and background items on this work page, and you can operate each of them to create a logo.
Icon: You can search for an icon from the millions one and use it in your logo design.
Text: There are hundreds of choices of fonts, and you can also adjust the text with preset fonts.
Shape: You can choose shapes such as badges, decorations, lines, solid shapes, outline shapes, banners, and symbols.
Background: You can choose a gradation color or a single color for your logo design.
You can adjust the PX size and display size from the bottom center of the image.
Create a logo with DesignEvo
So, first of all, it is account registration. As an online manufacturer, you need to register an account to save your project online.
Choose a template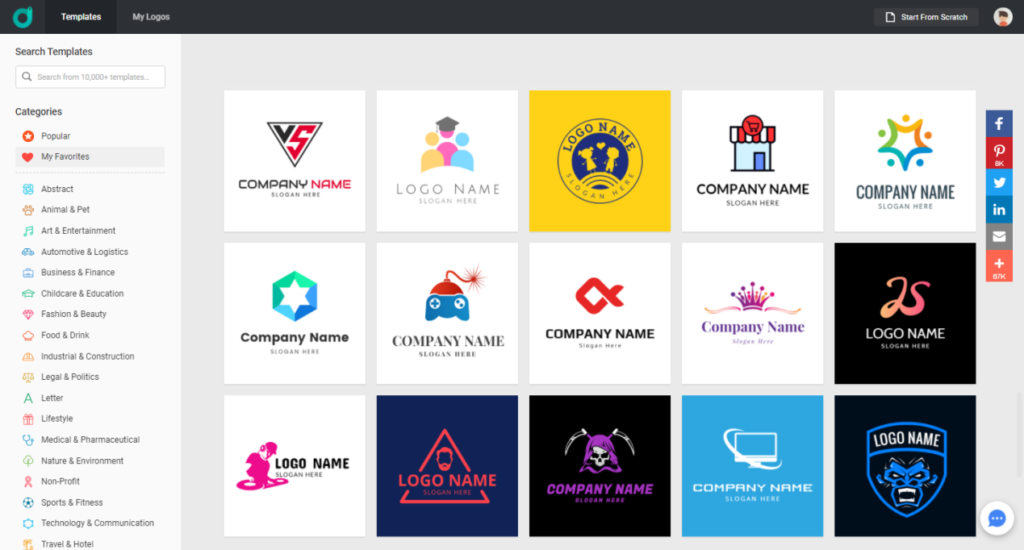 You have the option to register with your Google or Facebook account or email address. I registered with a Google account! To make it easier, I'll start with a template classified into different categories.
I will do various things based on this template material.
Customize
First of all, I tried to change the background color to a gradation color! Somehow it doesn't look good. After all, it is a white background! Moving and inserting icons is also quite intuitive!
And as I noticed while doing the editing, when adjusting the position of icons and characters, when adjusting the height of the center position and the position of the icon, movement correction is applied, and it is easy to adjust!
It may not be necessary for the expert, but I am grateful for this kind of work for the first-time user. I will finally add the background color here.
Next, we will edit the characters! Since there are many fonts, it seems easy to create individuality with an ideal font.
The degree of freedom in character decoration is quite high, and you can make various fine adjustments!
Download
Finally, download the logo created by DesignEvo so that you can use it. Actually, you have to buy the logo created with the highest plus plan for full commercial use, but of course, you can also download it for free!
Summary
when speaking of logos, the services, contents, and things that become the identity of the company or WordPress website! You can easily make such a logo with the tool DesignEvo logo maker.
You can create logos intuitively, and there are plenty of template materials!
This time, I created it for a WordPress blog as an example, but I think scenes will be used in various media.
Also, if it is an icon for SNS icon, credit notation is required, but it can be used for free, and if you make it, there is also a dedicated application for free, so you can make a logo if you have a smartphone even if you do not have a PC.
Outsourcing may be an ant, but it's good that you can create your own logo because you'll be more attached to it, and you can do what you want!