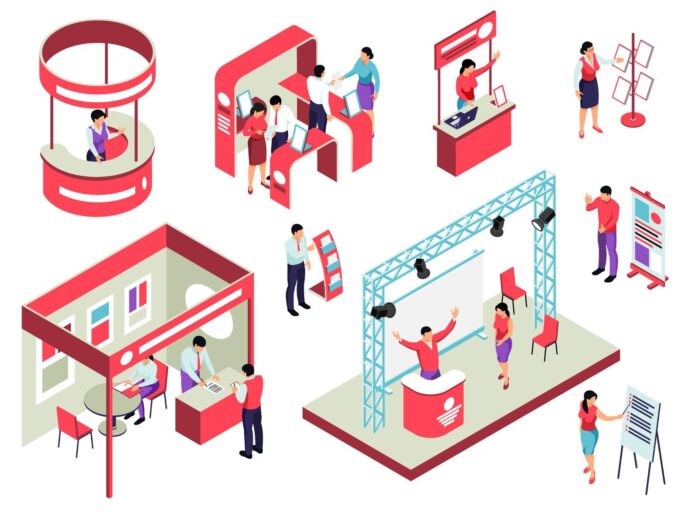 You can create a significant change in your virtual exhibition if you know and follow all the right and worthy steps. It can be a little hard to understand what to do and what not to. But you can achieve great success if you listen to the virtual exhibition platform experts who have been hosting such events for 10 years for organizations from small scale to high scale.
Do you need tips from these virtual exhibition experts as well?
Here are the dos and don'ts shared by these specialists that can be helpful in hosting a successful virtual exhibition in 2022 without hassle.
Do's of Hosting and Delivering Successful Virtual Events
7 Dos for a successful virtual exhibition are as follows:
Pick the Right Virtual Event Platform
If you need to add engagement to your virtual exhibition with less effort, you must pick the best virtual exhibition platform. The perfect event solution can cut your difficulties in half with various tools and elements, making the engagement from start to end. You must look for a virtual art exhibition platform that provides assistance for different event types. You can conduct a successful webinar, live streaming virtual, or hybrid conference with our experts. So, compare the features and budgets before you pick an expert.
Provide a Seamless Experience for Your Virtual Attendees
Your attendees need an easy log in and explore the limitless opportunities present in the virtual space. The top virtual exhibition platform provides web-based solutions that can be helpful for users to join directly via the browser instead of downloading any app or software. Also, you can get a 360-degree navigation feature to know every part of the virtual exhibition.
Involve the Sponsors
You can include the sponsors via banners and booths. Dynamic banners can be helpful in boosting brand awareness. Create a proper space for dynamic banners. Also, provide virtual booth facilities to the sponsors. They can create a virtual exhibition booth with a team of expert representatives. All the attendees can reach their booths for any query or questions.
Encourage Audience Participation with Suitable Tools
You will need proper features and functionalities that can be helpful to make the audience reach the virtual exhibition. The top virtual art exhibition platform can provide you with Gamification, Leaderboard, Heart, Thumbs Up, Clap, Hoot, Emoticons, and AR Photo Booth. Moreover, these elements will increase engagement at your virtual art exhibition. You can grab great attention, including these functions in your virtual exhibition, and use them in the promotion.
Boost Interactions Among the Everyone At the Virtual Exhibition
You will need a proper solution for seamless interaction among all the users present at the virtual medical exhibition platform. So, live chat, audio, and video calls are the various features you can implement in your virtual exhibition. It can be difficult but not impossible as you can also add on some external integrations to your virtual exhibition. Hence, all the attendees, sponsors, exhibitors, speakers, and everyone can use these conversation tools.
Make the Reach Easy to the Content
You can create different types of content, but how to make it reach the virtual attendees. So, you need a virtual exhibition solution that can provide you with a suitable document library. Attendees get complete access to view and download any content without hassle. Also, you can use multilingual content in order to reach an audience from various countries and languages.
Take Feedback As Soon As the Virtual Exhibition Ends
It is necessary to make the audience feel special and important. You will need to take feedback from the attendees to make it possible. All you need is to take the best virtual medical exhibition platform. Moreover, you can create a button on the platform where users can give you feedback anytime during the event. Also, you can pop up the form on the screen as soon as the virtual exhibition ends. Additionally, you have to send the feedback email just after the event.
4 Don'ts of Hosting a Successful Virtual Event
4 Don'ts for a successful virtual exhibition are as follows:
Don't Avoid Running a Virtual Event Test!
You must take a test run before the event day. It can be helpful to ensure that everything is perfect and as per your expectations. You can easily ask for changes if there are any. Moreover, a test run is like a venue visit before the in-person exhibition day. You can take a walk through all the parts and give a green flag if everything is right.
Don't Pick the Wrong Virtual Exhibition Service Provider!
One thing that you must avoid, no matter what happens is to pick a virtual art exhibition platform based on the pricing or website ambiance. The quote "Never Judge a Book by Its Cover" fits here perfectly. You can think that a service provider has an exceptional website or high prices can get you quality. Moreover, you can get the best quality and outcome matching your expectations with the top virtual exhibition platform. Pick a solution after comparing the features and functionalities in brief.
Don't Forget Your Speakers, Exhibitors & Sponsors!
You can get the most out of your speakers, exhibitors, and sponsors during the promotions. Create attractive infographics and share them with everyone, including virtual exhibition experts. Ask them to share these promotional images, gifs, and videos on their social media platform. These specialists have a great fan following on social media nowadays, such as Instagram, Twitter, LinkedIn, Facebook, etc. So, you can get a great succession in getting maximum sign-ups and logins using their names for promotion.
Don't Forget Social Media Channels During Promotion!
You have to maintain your social media as well. Keep a reasonable reach to the global audience with daily posts that can engage the worldwide audience. Moreover, you can make great use of your social media platforms at such times. You can post all the content you are using for promotion on other channels. Also, you can create a significant engagement by making all the updates and announcements present on your official website.
So, these are the various dos and don'ts that can be helpful in creating a successful virtual exhibition in 2022. You can achieve great success by keeping all these pointers in mind while hosting your next virtual exhibition.
Hope, you will find this article beneficial in hosting a successful virtual exhibition.