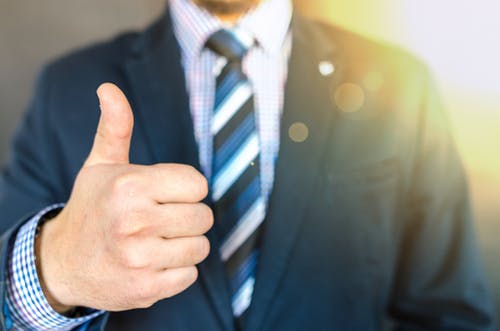 The name you choose for your business will play a massive role in your success. But sometimes your mind is not creative enough to think of all the possible names. If you don't have a business partner, the process will be much more difficult.
When you run a business naming contest, you will be able to choose the perfect business name while engaging with hundreds of creative-minded people who will help you sharpen your business concept.
How Can You Launch a Business Naming Contest?
The process of hosting a business naming contest is extremely easy You need to develop a brief that explains your business, brand, offerings, and objective. After that, the platform informs a global community of people who will come up with business name ideas as per your belief. Make sure you offer a big reward for the business naming contest so that the talented people will be more motivated to compete. This is known as creative crowdsourcing which will undoubtedly help your business.
After the contest ends, you need to select one or more participants from the list of submissions. The person who wins the contest will receive a prize and you will get the best name for your business. The process is effective, simple, and affordable. You just need to pay a small amount of fee to the agent responsible for managing the contest. They will also offer insights that you cannot get from the mediocre business name generators.
When Do You Need to Host the Naming Contest?
This is completely dependent on you and the requirements of your business. However, the best time to hold the contest is before you launch your business. This is when you will have the flexibility to choose or change names as many times as you want. If you host the business naming contest after launching your company, you might have to rename it again which will affect your overall business idea. As per Small Business, business idea is important.
Where Should You Host a Business Naming Contest?
To make your business naming contest successful, you need to conduct thorough research. Choose the best platforms where you can host these types of contests. You should also research the people in your niche who are hosting naming contests.
Remember that you need to choose the best platform to host your business naming contest. Building a relationship with the wrong company and organization will not only affect the contest, but you might also end up paying for nothing. You also need to focus on your creative belief to achieve the best results.
Create the Naming Criteria 
You need to take time so that you can determine the criteria for the naming purposes of your business. If you have a large company, consider asking the people whom judgment you trust. Make sure you find the most important criteria while hosting a business naming contest. This will not only help you but also the participants to choose the best name.
Additionally, you also need to mention the things that should be avoided. This will help the participants know more about your preferences.
Conclusion
This is how you can host a business naming contest. If you want to host a business naming contest and need help, don't forget to call us.