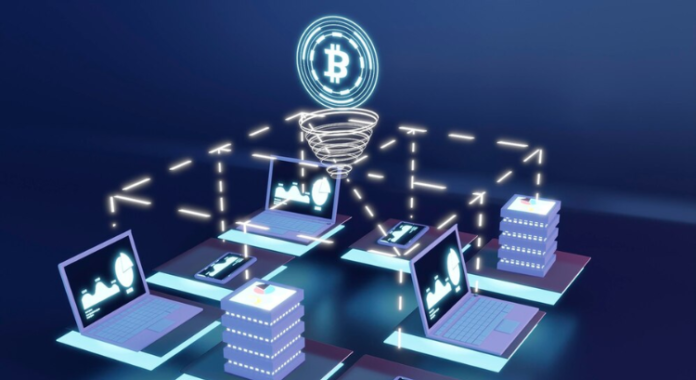 If you've landed this blog, you should be in a hurry to hire blockchain developers. But the thing is -the internet is flooded with misconceptions that halt you from making a decision.
Am I right?
Probably yes. 
Not anymore. We have all the details on the cost involved in hiring your blockchain experts. 
First of all, it is important to note down, the cost to hire blockchain developers depends on various elements. From the hiring model you choose to the location of the developer,
For example, 
In India, the cost to hire blockchain developers ranges from $15 to $80. This range is somewhere lower in price range with respect to other countries.
For the USA, the average rate is around 150 dollars per hour. And in various other countries, you'll see hourly rates are different too.
Let's dig deep into this topic so that you have your answer to how much it costs to hire blockchain developers.
Starting with –
The Blockchain Advantage for Your Business With Real-Time Data
In today's dynamic business landscape, staying ahead of the curve often means you are using the latest trends and technologies. Blockchain, a term buzzing with potential, is at the forefront of transformative innovation. 
When you step into the blockchain space, you're right on the edge of attaining a powerful advantage over your rivals. Let's explore how.
In 2021, worldwide spending on blockchain software development reached an impressive $6.6 billion. And with time, the possibility is that it will reach the $19 billion mark. (Statista)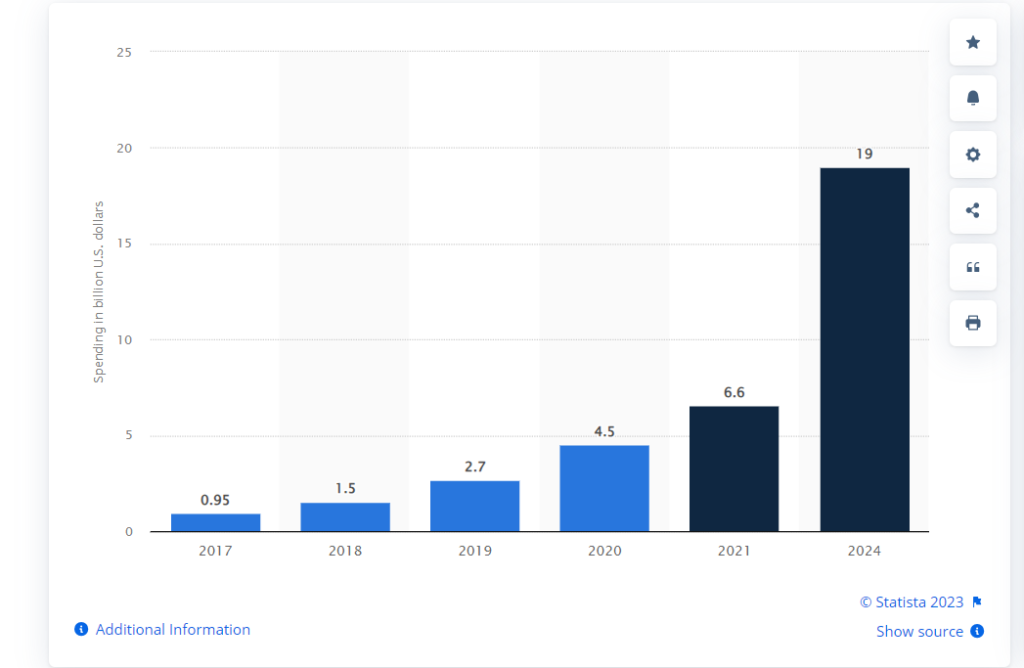 Asia is leading the pack with a growing 160 million cryptocurrency users, showcasing how the region is adopting the technology at a rapid pace.
| | |
| --- | --- |
| Continent | No. of Cryptocurrency Users |
| Asia  | 160 million |
| Europe  | 38 million |
| Northern America | 28 million |
| Africa | 32 million |
Moreover, for today's generation, this technology (blockchain) is not merely an option; it's a smart yet critical move that can reshape your business for the future. 
As we can see in the data above– the blockchain advantage is real, and it's transforming industries across the globe. 
Blockchain Developer Cost Comparison [Indian vs Global Market Leaders]
We have a small section of this discussion at the start of the blog, but here is a detailed breakdown to give you a clear understanding:
| | | | | | |
| --- | --- | --- | --- | --- | --- |
| Blockchain Developer Rate (Per Hour) | Indian Developers | US Developers | Ukrainian Developers | Australian Developers | Russian Developers |
| Ethereum/Solidity Development | $20-$45 | $150-$200 | $70-$90 | $200-$250 | $60-$80 |
| Hyperledger Fabric Development | $25-$50 | $160-$210 | $80-$100 | $210-$260 | $70-$90 |
| Binance Smart Chain Development | $22-$48 | $140-$190 | $75-$95 | $190-$240 | $65-$85 |
Now, having reviewed the hourly rates of blockchain developers in different countries, you might be wondering how these costs are calculated.
How is the Blockchain Development Price Calculated?
There are two variables that most impact the cost. The first one is- the complexity of the project. The formula to calculate the cost of blockchain development is the following:
Blockchain developer's hourly rate * total development time consumed = project cost
The second variable is- the total development time. Time plays a crucial role in determining the overall cost. This is because a developer who charges a higher hourly rate may require less time to complete the project. 
Let's illustrate this with an example:
Ethereum/Solidity Developer:
Developer A charges $35 per hour and takes 150 hours to complete the project.

Developer B charges $50 per hour but only takes 110 hours to complete the same project.
The cost calculation for both developers would be as follows:
Developer A: $35 (hourly rate) * 150 (hours) = $5,250

Developer B: $50 (hourly rate) * 110 (hours) = $5,500
In this scenario, while Developer B has a higher hourly rate, the shorter development time results in a relatively similar overall cost, making the choice a matter of balancing cost and developer expertise.
Ultimately, understanding how the blockchain developer's price is determined is crucial to making an informed decision for your blockchain project, as it's not just about hourly rates but also the efficiency and skill level of the developer.
Estimated Pricing Details of Some Basic Blockchain Apps 
The type of blockchain application you will develop will also impact the price to hire your expert. Therefore, it's crucial to understand the estimated pricing for various types of blockchain apps.
| | | | | | | |
| --- | --- | --- | --- | --- | --- | --- |
| App Type | Description | Estimated Hours (Ethereum/solidity) | Estimated Hours (Hyperledger Fabric) | Estimated Hours (Binance Smart Chain) | Average Hourly Rate | Your Team In India: Hourly Rate |
| Basic Blockchain App | Simple functionality, smart contracts. | 80-160 | 90-170 | 70-140 | $20-$45 | $15-$18 |
| Data-Based Blockchain App | Backend, data storage, integration. | 150-200 | 170-220 | 130-180 | $25-$55 | $18-$20 |
| Decentralized Finance (DeFi) App | Smart contracts, token creation, liquidity pools. | 400+ | 450+ | 350+ | $40-$80 | $20-$25 |
| NFT Marketplace App | Non-fungible tokens, marketplace features. | 250+ | 280+ | 220+ | $30-$60 | $25-$30 |
| Supply Chain Blockchain App | Tracking, provenance, smart contracts. | 350+ | 380+ | 300+ | $35-$70 | $25-$30 |
Besides, complexity, time consumption, and location of developers, there are other elements that may affect the cost of hiring blockchain developers.
Key Elements That Impact The Cost of Hiring Blockchain Developers
Experience Level: 
The level of expertise and experience a blockchain developer brings to the table can significantly affect the cost. Developers with a proven track record and expertise in specific blockchain technologies or platforms may command higher rates.
Blockchain Technology: 
The choice of blockchain technology or platform for your project matters. Development for platforms like Ethereum, Hyperledger, or Binance Smart Chain may have varying costs due to differences in complexity and demand for expertise in each platform.
Team Size: 
The number of blockchain developers required for your project can affect the overall cost. Larger teams will naturally result in higher costs.
Engagement Model:
If you hire a blockchain developer full-time, you will pay more than if you hire a freelancer or outsourcing agency.
Full-time developers usually demand a higher salary and benefits package, which can significantly impact the overall cost of hiring. 
If your budget is low, you can hire remote developers to save on costs.
Wrap Up!
Finally, I would like to suggest that you examine these factors in more detail in order to determine the overall cost of hiring blockchain developers.
Author bio:  I am Emma Hazel mobile app developer with several years of experience in the field and I'm working with one of the fastest-growing mobile app development company, ScalaCode. We are providing mobile app development services to convert your ideas into reality. We use the latest development tools and technologies to create apps that are fast, responsive, and user-friendly, and we are committed to delivering projects on time and within budget.