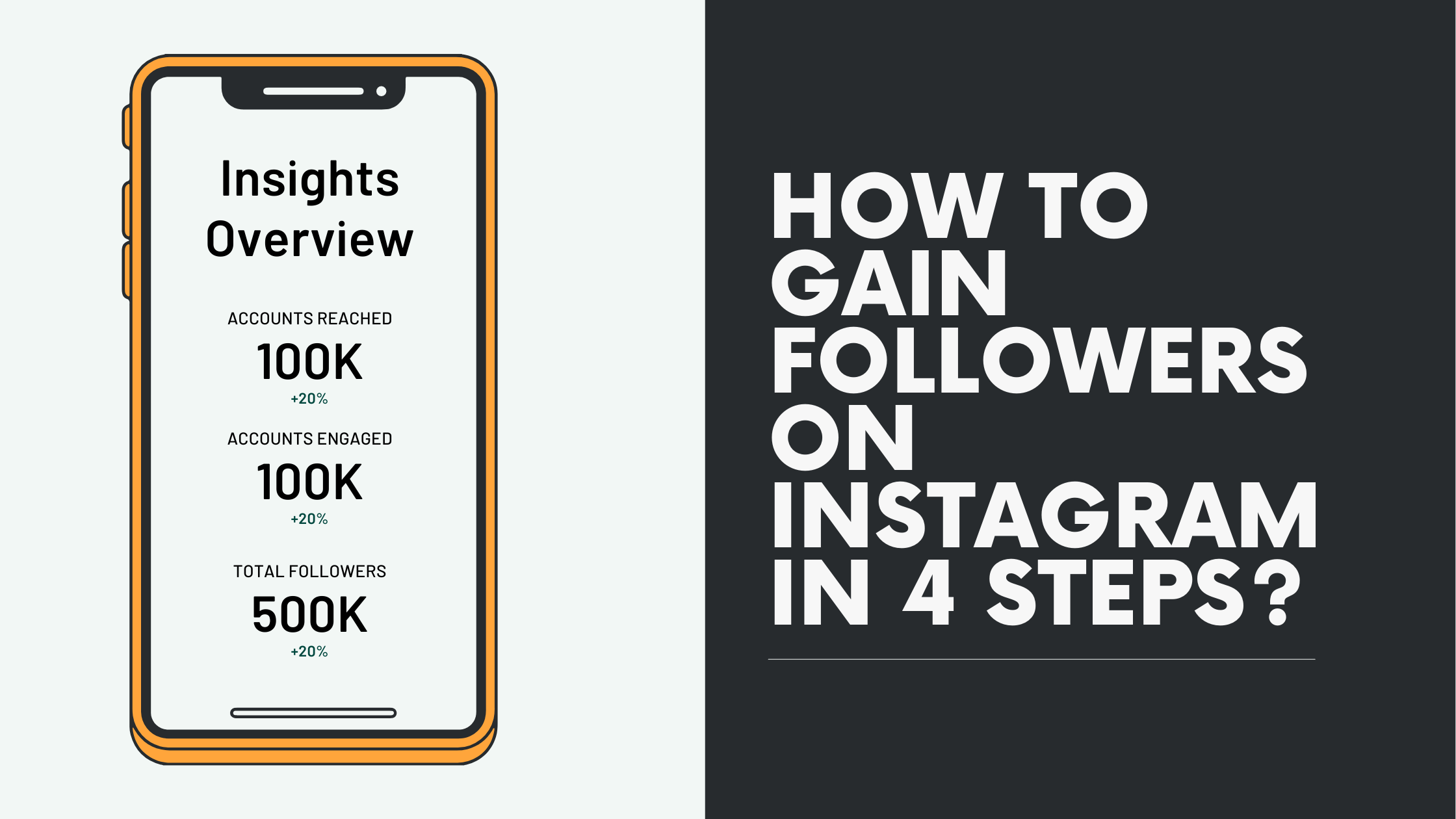 As of 2022, Instagram has reached more than 1 billion monthly active users. The number of daily active users is more than 500 million. 60% of Instagram users are between the ages of 18-29. These data show us that Instagram is a great channel for brands who want to reach younger audiences. A few of the topics that have an important place among Instagram statistics data are organic reach and marketing. We wanted to write for you how to gain followers on Instagram. By reading the content we have prepared now, you can learn and apply how to gain followers on Instagram in 4 easy steps.
Edit Your Biography
The most important point you need to pay attention to when creating your profile in order to gain followers on Instagram is to fill in the bio section in your profile correctly. So why is it important to fill out the bio to gain followers? If we want to grow by gaining followers on Instagram, we should consider our Instagram account as our personal brand. In general, the posts we make on Instagram appear on the home page for our followers. A very small part of our followers finds us by searching for our username. Those who do not follow often find it from the discover feature. With the conclusion we can draw from here, the most important area in which we will introduce ourselves to an Instagram user who does not know us and visit our profile for the first time, give the message that we are a profile that he will be interested in, and make the decision to follow, is the biography section.
Why is it important to fill out the bio section on Instagram?
In order to gain followers on Instagram, you can start creating your bio by writing clear descriptions that are suitable for the content you will produce or your profession. However, it is recommended to use hashtags and emojis suitable for your profession and content type. For example, if you are a traveler, seeing emojis related to it in your bio for someone visiting your profile for the first time will help them understand your content type faster, arouse curiosity and spend more time on your profile, increasing the rate of interaction with your content.
Determine Your Target Audience
As we mentioned at the beginning of our article, to gain followers on Instagram and reach your goals, you should see your Instagram account as our personal brand, and you should determine the target audience in the most accurate way, suitable for the content you produce or the products/services you sell on Instagram. After determining your target audience, you should produce content suitable for the target audience you have determined. For example, let's say you have an Instagram account where you share content from your travels. If you change the layout of your content and start producing content that explains the technical features of the equipment you use to create content, rather than travel content, you will see that both your follower count and interaction rate are low. For this reason, you should regularly evaluate the demands of your target audience and produce content suitable for your target audience to your audience to maintain their bond with you.
Create a Content Sharing Calendar
Creating a content calendar is a planning method that should be applied by everyone who wants to grow in a planned way by gaining followers on Instagram. The content sharing calendar is created by pre-planning all the content types (post, story, reels, igtv, live broadcast) that we will produce for your followers on Instagram, from the sharing hours to the descriptions to be written and the hashtags to be used, within a certain date range. Preparing this calendar in advance is critical for gaining followers. So, what should be considered when creating a content sharing calendar? The first thing you need to do is to switch your Instagram profile to your business account. By transferring your profile to your business account, you will be able to view the day and time your content receives interaction by your followers, and by preparing your content sharing calendar in the light of this data, you will increase your interactions by making the most appropriate shares for your audience with the most accurate timing.
Use Hashtags
You can think of hashtags as a library where all the content shared on Instagram is indexed. By using the right hashtags in the content you share, you can increase the interaction of your content up to 50%, and you can notice that your rate of gaining followers on Instagram has increased visibly. The fact that Instagram users search using hashtags from the search menu in the application allows users using the right hashtag to gain followers and increase their interaction rates.
At this point, we come across the question of how to use the right hashtag to gain followers on Instagram. Although Instagram regularly updates its algorithms, these updates are always focused on increasing engagement. So, what should you pay attention to when using hashtags after Instagram's latest algorithm update? According to the reports, the ideal hashtag length should be 21-24 letters long. To give an example, #travellingisfreedom is a much more ideal and correct hashtag use than #travel hashtag. We can explain the reason for this situation as follows. Because the hashtag #travel has been used tens, maybe hundreds of times more than the hashtag # travellingisfreedom. For this reason, it is much more difficult to stand out among hashtags with a lot of content. In other words, one of the issues you need to pay attention to when choosing hashtags is to choose hashtags that are relevant to your content but with low competition. In this sense, by using hashtags related to your content with 21-24 letters, you will notice that your interaction rates and follower base have increased visibly.
According to the same research report, one hashtag per post increases the interaction by 12.3%. The ideal number of hashtags to be used for a post is stated in the report as 9 -11. In the light of all this information you have gained about hashtags, you can gain followers on Instagram by increasing your interaction rates to 50% with ideal hashtag usage.
BONUS: Using Instagram Follower Services
You can also become a phenomenon thanks to the Instagram follower increase service in the world's most used social media application. This service, which has become the number one choice of those who want to have a larger number of followers, is completely reliable and is offered at affordable prices. So, you can now buy instant Instagram followers. When you want to reach real followers safely and quickly without sharing any password information, you can choose the one you need from Instagram follower packages. The company, Flowline Center, which provides customer satisfaction-oriented service, offers useful follower increase methods for those who want to be an Instagram phenomenon.