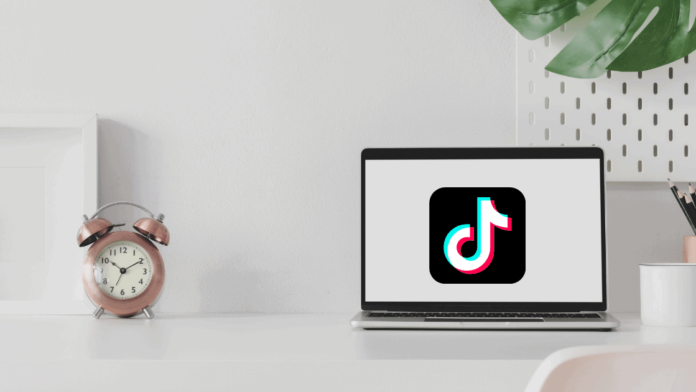 TikTok is not just for stay-at-home moms and teenagers!
As a business owner, you can use this evergreen platform to create short-sized videos and stand out with great content that resonates with your target audience. In fact, TikTok is so impactful that businesses have started to embed TikTok videos on websites. A TikTok widget has helped them humanize their website, creating social proof for the company and whatnot.
And do you know that "Music Business Worldwide" has revealed that the average user spends 89 minutes daily on the app, according to a leaked deck from TikTok?
But how do you turn that massive watch time into your business TikTok account?
The shortest answer is; to follow TikTok trends. But finding the most recent trend on TikTok can take time and effort, especially when creating videos for your brand. Therefore, we have done all the legwork for you and put it together in this blog. This guide will walk you through some of the most trending TikTok trends of the Fall, some examples that will simplify the video creation process, and the bonus section, which will provide you with trending hashtags.
6 Viral Trends That Are Smashing On TikTok
We are living in a world where people are bombarded with options to choose from. To cut through the noise, brands should start focusing on establishing genuine business relationships with their customers. Look at the mentioned TikTok trends that will help you in the same.
1. It's Beginning To Look A Lot Like Christmas
Christmas is just around the corner, and this trend on TikTok is also booming. This song by Michael Buble is a classic that goes viral every year during Christmas. As a result, it has become an excellent way for TikTok users to welcome the Christmas month.
As a brand, you can showcase the upcoming marketing campaigns of your brand. For example, if you plan to launch a new product during Christmas, you can give your viewers a peek into what to expect from the season.
Take the example of a cupcake brand all set to launch Christmas cupcakes for the first time. You can use this trend to introduce your new product to your customers.
Bonus : #Christamsishere #itsbeginningtolookalotlikeChristmas
2.  Touch It
This viral trend on TikTok helps the users to showcase their fashion looks and trends they resonate with. If you are an apparel brand, you have a great opportunity with this trend to stay right in front of your target audience. You can create a TikTok series of looks for each body type. Additionally, TikTokers love to see such content.
You can also challenge your audience to replicate the reel in their way using your products. Later, you can use these videos to embed TikTok videos on websites. Such videos work as user-generated content for your brand.
Bonus: #TouchIt
3. Hot New Bombshell
In the last couple of months, the Hot New Bombshell trend has seen some great heights on TikTok. Believe it or not, more than 112.6K videos are already made on the track. Here the Hot New Bombshell refers to a surprise depending on the scenario.
As a business owner, you can use this trend to highlight a new feature of your brand or for a product launch. For example, if you own a coffee brand and are launching a hazelnut-flavored coffee powder this Fall, you can use this trend to launch your product.
Bonus: #Hotnewbombshell
4. Night Changes
Night Changes is an excellent song by One Direction, and we are happy that this song got its well-deserved recognition in 2022. TikTok has created around 397.3K videos on the platform using this trend.
The song gives you a nostalgic vibe. Therefore, TikTokers have used this song to show a beautiful memory of their past. And connect it with their presence. As a brand, you can use this trend to showcase how your brand has evolved. You can tell your viewers how far you have come as a business owner and transformed your industry. Make sure to add a human touch and self-flattering.
Bonus : #Nightchanges #Onedirection
5. Turning Your DMs into Quotes
This trending TikTok is about sharing the best, weird or funny conversations you have had in the DMs and turning them into inspirational quotes. Netizens use this trend to reclaim and recontextualize ordinary conversation into something extraordinary.
You can use this trend to showcase the best testimonial about the products you have received in your DMs. All you have to do is find some impactful testimonials and add the music, Vanessa Carlton's 'A Thousand Miles' to be precise and you are done! You can create a TikTok widget for these videos on your website, which will eventually help you to create social proof for your brand.
Bonus: #TurningYourDmsintoquotes #InspirationalQuotes
6.    What I mean when I say I'm from
Tiktokers are using this trend to introduce themselves to their audience. Usually, they picture where they belong.
Customers love to know the business and its history. It helps them to check the authenticity of the business they are investing in and hence make a confident decision. As a business owner, you can use this trend to tell people where your business is based and where their raw materials are sourced. This trend will help you create trust for your business.
Bonus: # WhatImeanwhenIsayI'mfrom
In A Nutshell
As a brand owner, it will take time to figure out what videos work best for you. One of the best ways to identify TikTok trends is to look into the TikTok profiles of five of your competitors. Look at what they are creating and if the potential customers like it. If they do, it's your turn to follow the trend uniquely.
You can also take a step further and embed TikTok videos on the website; this will lead your business to immense possibilities and open doors for a lot of revenue.
So wait, stop right, go ahead, play your game and hit your shot!
Author Bio –
I'm Daisy – a digital marketer that has a passion for writing and exploring new marketing trends and innovations. My interest lies in social media platforms, tools (like Instagram, Facebook, Twitter, TikTok Widget and etc.), and digital marketing trends.