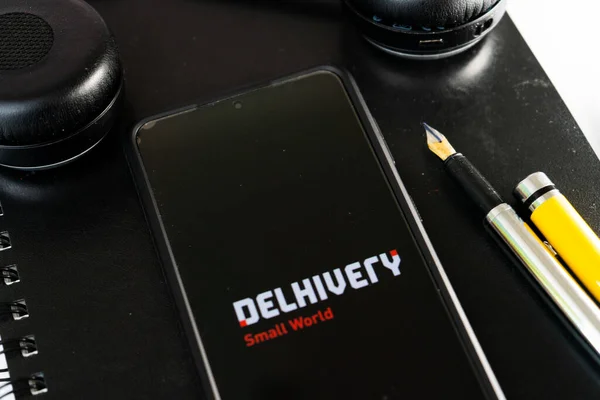 As of Fiscal 2021, Delhivery Ltd. (DL) is India's largest and fastest-growing fully-integrated logistics services company by revenue. Over time, it has grown to a tremendous size and scale. It emphasises three essential principles: human centricity with in-house technology, infrastructure, and network, development through partnerships for third-party contracts, and scale efficiency with judicious cost management. It has a broad base of 23113 active clients as of December 31, 2021, and is rapidly expanding.
Delhivery interested in the huge market of India
According to the analysis, this area is predicted to increase at a CAGR of 9% through 2026, owing to growing e-commerce and online deals. Because of its dense population and large market, India offers promising opportunities for logistics service companies.
Strong underlying economic growth, a favourable regulatory environment, the expansion of local manufacturing, the rapid rise of the digital economy, and improvements in India's transportation infrastructure will all contribute to this progress.
The business has set aside Rs. 20 crore in equity shares for qualified employees, at a discount of Rs. 25 per share. It has set aside 75 percent for QIBs, 15 percent for HNIs, and ten percent for retail investors from the remaining half.
Kotak Mahindra Capital Co. Ltd., Morgan Stanley India Co. Pvt. Ltd., BofA Securities India Ltd., and Citigroup Global Markets India Pvt. Ltd. are the issue's lead managers, while Link Intime India Pvt. Ltd. is the registrar.
As of December 31, 2021, DL has 21 completely and semi-automated sortation centres and 82 gateways across India (excluding Spoton). As of December 31, 2021, it had a Rated Automated Sort Capacity of 3.70 million shipments per day. At gates in Tauru (Haryana), Bhiwandi (Maharashtra), and Bengaluru, the firm has automated material processing systems (Karnataka).
This automation, in combination with system-directed floor operations, path expectation algorithms, and machine-vision guided truck loading systems, allows the facility's workforce to be more productive and eliminate operational mistakes.
As of December 31, 2021, it has a Pan-India network and provided services in 17,488 postal index number ("PIN") codes, with 86184 team size and 3836 delivery stations. Its main activities are asset-light, employing third-party rented equipment.
The giant is all set to grow
Express package delivery, express PTL, and warehousing and supply chain services, which underpin DL's major lines of business, are likely to develop faster than the logistics market and to see consolidation among organised players.
All of these categories are predicted to develop at a CAGR of about 28-31 percent, 21 percent, and 9 percent, respectively, according to the RedSeer Report, which was specially commissioned and paid for by the firm in conjunction with the Offer.
With the digitization of operations, the newest technology, and the most modern infrastructures, it is prepared for bright prospects, according to its goals. It has a well-established presence across India.
Conclusion
To help fund organic growth (Rs. 2000.00 cr. ), scaling up existing business lines and new developments (Rs. 160.00 cr. ), network infrastructure expansion (Rs. 1360.00 cr. ), upgrading/improving proprietary logistics operating system (Rs. 480.00 cr. ), and inorganic growth (Rs. 1000.00 cr. ), DL is launching a maiden combo Delhivery IPO with a fresh equity issue worth Rs. 4000 cr. and an offer for sale worth Rs (approx. 107494860 shares). If you want to know more then you must get in touch with or join 5 Paisa as your broker.